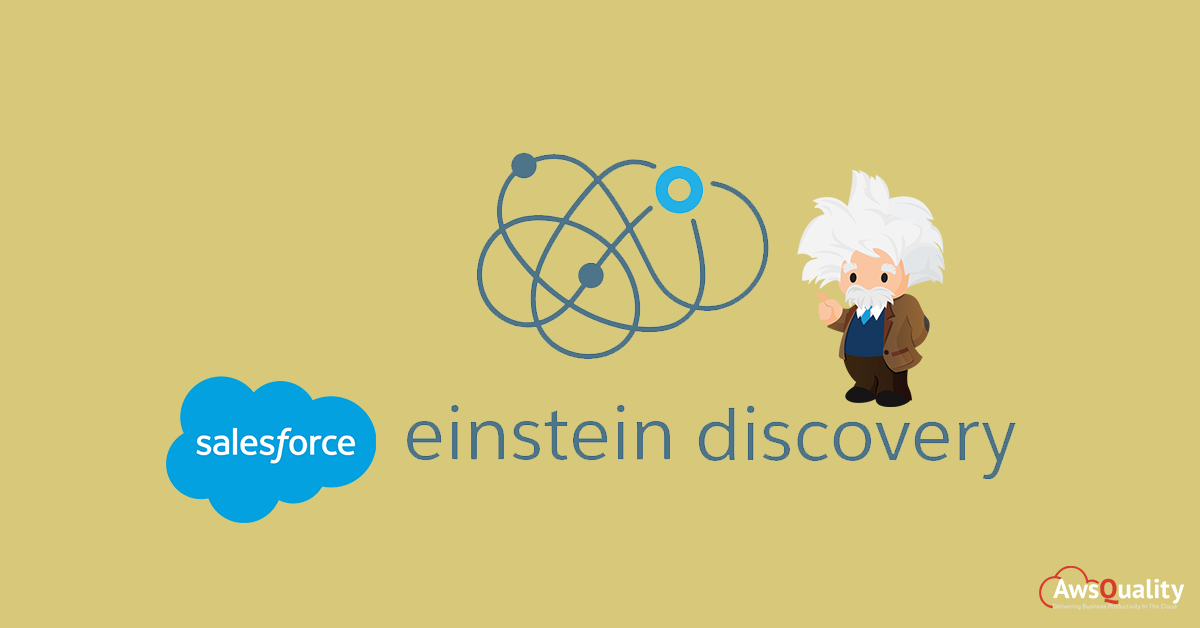 Einstein Discovery is AI-powered analytics that enables business users to automatically discover relevant patterns based on their data without building dedicated data models. It also helps users to understand what happens, why it happened, and what to do next based on the analysis of data.
Einstein Discovery acts as a personal data scientist who is always available to search for large amounts of data to find important patterns and make accurate predictions.
Here advantages of Salesforce Einstein Discovery are listed below…
Advantages:
It helps users in finding insights by analyzing millions of rows of data within minutes to discover patterns that a human would never be able to find.
It projects AI-driven predictions and recommendations based on the observation that has been derived from data pattern.
It empowers everyone that is from CEOs to customer service agents and sales managers with AI-powered insights, predictions, and recommendations.
It empowers admins and developers to build a prediction and custom artificial intelligence with just a few clicks or simple code.
Einstein Discovery helps developers and Salesforce admins to look into any third-party non-Salesforce application such as human resources (HR) or enterprise resource planning (ERP) that further helps in bringing predictions to the point of decision making.
It's integration with any third-party application helps admin or developer in building a model within Einstein that combines account information from Salesforce with order information from an ERP system.
It shows the top predictive factors for every prediction for example if you are planning to prepare predictions for any goods production then some of the predictive factors might be like lifetime value of the product, number of units produced, number of units sold and purchased, customer requirements.
Einstein Discovery can warn users if there is a possibility of bias in a dataset via a pop-up alert because potential bias varies on a case by case basis and comes from skewed data sets so that customers can create some of the protected fields in data sets.
Salesforce users now have access to AI-powered insights and recommendations right where they work, within Sales Cloud or Service Cloud.
It has model metrics features that shows how your models will perform before, during and after you roll them out to estimate the quality of the model and understand the accuracy of the predictions. Users can provide direct and indirect feedback to models to constantly update and become more accurate.
Einstein Discovery provides feedback and enhances predictive insights with human intuition because predictive insights that might never be found using manual analysis techniques alone.