Salesforce Marketing Cloud Services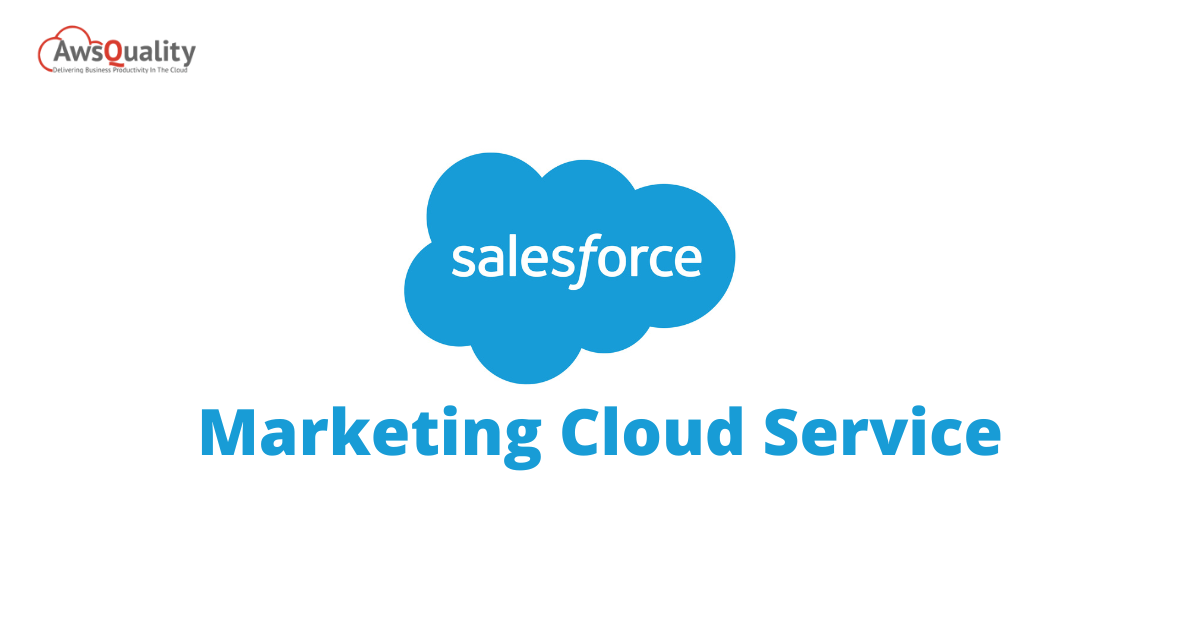 The Marketing Cloud platform enables marketers to send the right message at the right time throughout all phases of the relationship by delivering relevant, personalized journeys across channels and devices. For customer journey management, email, mobile, social, web personalization, advertising, content creation and management, and data analysis, the Marketing Cloud in Salesforce offers integrated solutions. Every possible customer interaction and engagement is covered, and there has never been a simpler or more effective way to take customers on 1-to-1 journeys with your brand.
Advantages of utilizing Marketing Cloud
Salesforce highlights the benefits of its Sales Marketing Cloud platform in the following four bullet points:
A thorough understanding of the client
With the help of this platform, it is now possible to connect data from various sources and gadgets to create a single, cohesive customer view. Additionally, you will be able to collect and make use of data from first-, second-, and third parties.
Using artificial intelligence to customize:
AI can organize interactions with the help of Salesforce Marketing Cloud Developer by combining data with the Einstein tool. As a result, the platform makes it possible to communicate with customers in a way that is tailored to their relationship with the business.
Maintain interest throughout the journey:
This Salesforce marketing platform creates awareness and attention throughout the process (a two-way engagement in real-time), as well as insights to provide each customer with the best course of action.
Impact evaluation
Using artificial intelligence and the online tool Google Analytics 360, Marketing Cloud Salesforce Help performs all measurements of the customer journey across various channels and devices.
Attractive services are available from the Sales Cloud Service Cloud Marketing Cloud for both B2B (business-to-business) and B2C companies (when the product or service goes directly to the end consumer or customer). The ability to interact at any point in the customer relationship, the ability to measure campaign results, and the unification of data sources would be the true benefits.
Equipment for the Marketing Cloud Platform
As demonstrated in this official video from Salesforce Marketing Cloud Services opens up the prospect of producing content that is specifically tailored for each customer, whether it be through email, online or mobile advertising, e-commerce, social media, or user communities.
The customer journey Salesforce Marketing Cloud has all of the following tools in addition to being integrated into the Salesforce ecosystem, the top CRM in the world:
Journey Creator:
Salesforce's marketing automation tool is used to design unique customer journeys across a variety of channels.
Inbox Studio:
This one is designed to carry out tailored email marketing campaigns.
Community Studio:
This tool aims to develop those tailored campaigns, converting our social media fans into potential customers.
Cellular Studio
Enables marketing interactions via SMS, push notifications, and group messaging and assists us in making the transition to mobile devices.
Public Studio:
With the help of this tool, we will be able to collect data from any source and combine it all in one location. To make it possible to produce content that is more appealing to our audience, Audience Studio accomplishes the "social listening" goal.
Publicity Studio:
The Salesforce solution to manage the acquisition, retargeting, and alignment campaigns can be found here as we move on to digital advertising.
Datorama:
This is the central location where all data is accessible via a dashboard, where the return on investment can be managed, and where business expansion can be supported.
Studio for Interaction:
A tool for connecting with customers through any interaction and visualizing their experience with them in real-time.
The Data Studio
According to Salesforce, Data Studio is the best way to identify your audience, collect data, and "take control of that data." The best tool for increasing revenue with useful data is this one.
Analytics 360 from Google:
This tool, part of Google's Marketing Cloud platform, enables users to use all customer insights to better understand them and get more out of marketing activities.
Pardot:
Pardot, which is targeted at B2B, makes it simpler for sales teams to be empowered by marketing automation when closing deals and forging deep connections.
The characteristics of Salesforce Marketing Cloud
Salesforce Marketing Cloud's campaign management functionality. Personalized Customer Journey creation.
To effectively condition your customer's interaction with your brand, you must first understand how to do so. Journey Builder, a feature of the Salesforce Sales Cloud Marketing Cloud, is useful at this point. With simple drag and drop tools, it assists you in setting up multichannel adaptive journeys.
After a customer makes a purchase, you can follow up with them via email or push notification, or you can use a targeted advertisement to encourage them to use your business again.
What advantages do you enjoy?
Enhanced Messaging
Depending on the customer's response, the volume, frequency, and content of your messages can change in real-time.
Simple Customer Journey Overview
Your marketing and sales teams' messages sent via email, SMS, landing pages, and advertisements can be coordinated by combining all activities and company departments using Salesforce Marketing Cloud.
Analytics of Data
You gain insightful information at every stage of the journey that you can use to gauge your goals and performance across various channels. As a result, you will be able to create the appropriate solutions to add another level of customization.
Salesforce Marketing Cloud Omnichannel Communication Personalize each touchpoint with each.
Consumers claim that they only interact with personalized messaging (72%). And only when it is consistent does personalization matter. Tools are available through Salesforce Marketing Cloud Solutions to coordinate your messages across all conceivable channels. Email Studio, Mobile Studio, Advertising Studio, and Social Studio are a few of them.
To deliver a seamless customer experience, let's dissect them.
Salesforce Marketing Cloud's Email Studio
No matter how many people are on your subscriber list, you can still use compelling letters to develop personal connections with your clients. You can schedule your send-outs and delivery reports on the platform using simple drag-and-drop functionality, ensuring that you reach out to customers at the right time.
The Salesforce Marketing Cloud's Mobile Studio
Take advantage of personalized templates for mobile chats, push notifications, and SMS messaging to inform clients of sales alerts, company events, or reminders. Based on a customer's location, preferences, and prior interactions, you can segment audiences, monitor engagement, and personalize messages. By doing this, you can develop a networked digital environment where both operational and marketing messages are managed from a single location.
The Salesforce Marketing Cloud's Advertising Studio
Plan your advertising campaigns on Google, Facebook, Instagram, YouTube, Twitter, and LinkedIn to re-engage lost prospects or attract new ones using lookalike audiences. Your leads will only see ads that are pertinent to them thanks to audience segmentation, which also improves advertising ROI.
The main advantage is the better upselling and cross-selling of those results from coordinating your ad campaigns with lead scoring, email nurture campaigns, and sales teams' activities.
The Salesforce Marketing Cloud's Social Studio
Your business most likely has a social media presence across multiple platforms. You can effectively connect with customers by tying your social media accounts together to track brand and competitor mentions. Using a single dashboard, you can create, schedule, and promote your content. Track each post's performance after you publish it to determine which resonates more with your audience.
Additionally, you can quickly connect clients with sales and service reps if they require any feedback or whenever fresh qualified leads are produced.
The Salesforce Marketing Cloud's behavior tracking. Real-time content customization to the customer's intent.
Consider how many opportunities there are for your customers to interact with your brand—websites, mobile apps, actual stores, etc. You can gather information about your customers through forms, emails, or their purchase history, which is typically difficult to gather in one location. Interaction Studio for Salesforce Marketing Cloud Email Marketing takes care of that for you.
Through all touchpoints, it links anonymous users and those who have already given you some information. The content is adjusted by its potent AI capabilities to your customer's intent to suggest pertinent products or marketing initiatives that satisfy their needs.
Salesforce Marketing Cloud analytics. Calculate the return on all of your marketing investments.
The way you manage the data is the secret to your marketing campaigns' success. With Datorama, you can combine the data from all connected sources into a single dashboard for more accurate forecasting. For more than 100 platforms, it offers built-in and custom API connectors.
What can Salesforce Marketing Cloud Consultant Datorama accomplish?
Utilize AI to spur growth, and use statistical analysis and regression modeling to reduce the time spent on reporting.
Measure the return on all marketing investments with the necessary level of specificity.
Optimize KPIs and audience segments for your marketing campaigns.
Get immediate advice from Einstein Insight Bots on How to increase ROAS or decrease CPA.
Align the objectives of all parties involved
Cross-Channel Integration and CRM
Last but not least, connect your Salesforce Marketing Cloud to the Sales or Service Clouds using Marketing Cloud Connect. Better data management, a unified customer view across all departments, and coordinated efforts are some of the outcomes, and it is easily configurable.
You can access data from a variety of sources and tailor it to any of your business goals with the help of integrations with 3rd party applications. These could be analytical tools, marketing tools, or Salesforce project management apps.
Also Read: How Marketing Cloud can help to gain your business!