Master The Skills Of Salesforce Web-to-Lead And Be Successful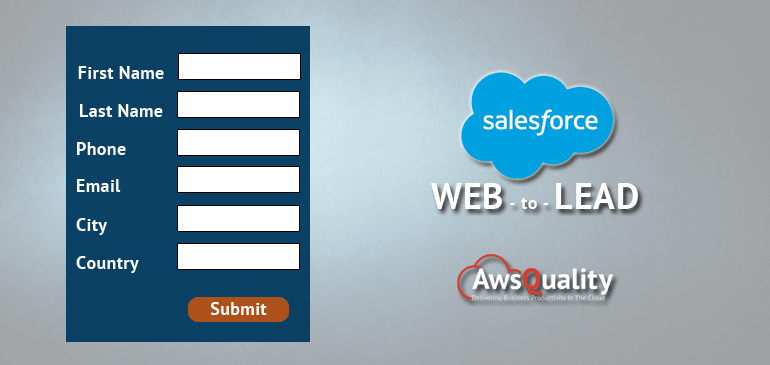 Web-to-Lead is a feature in Salesforce that allows users to gather information from a company's website automatically when visitors put the contact information details on the website.
Salesforce lets you easily create web-to-lead forms that capture information about visitors who will fill the forms on the website and store that information as a new lead in the Salesforce.
The information is then maintained as new lead records in your Salesforce CRM, and the lead can be scored, qualified, and routed to sales reps.
Here we will discuss the process of creating leads with the help of the Web-to-Lead feature of Salesforce…
Creation of Web-to-Lead Form: Before diving into deep let us make sure you have System Administrator permission. Web to lead forms in Salesforce are the standard functions in Salesforce. This web to lead forms are embedded in company website to gather all the leads from customers. In order to create web to lead form System Admin has to follow the following steps…
Click on the

Setup

.
Enter

Web-to-Lead

in the Quick Find box.
Select a

Web-to-Lead

feature.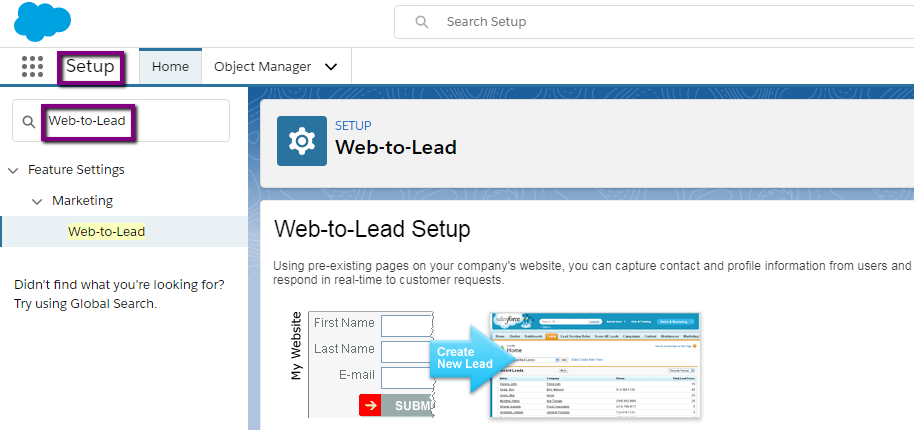 Click on the button

Create Web-to-Lead Form

.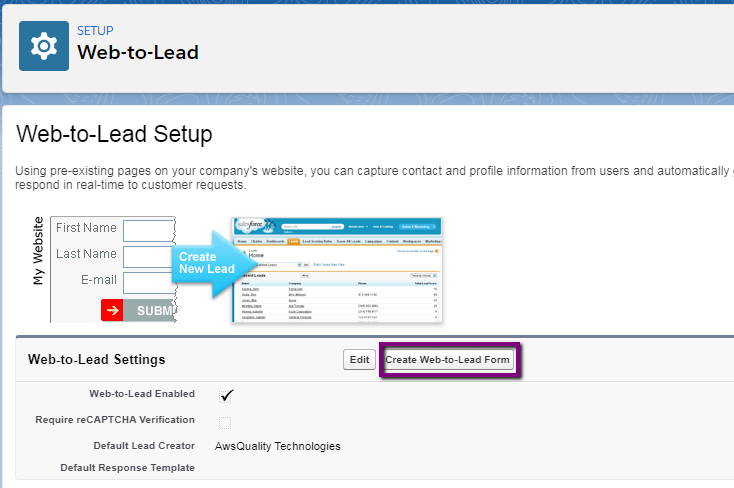 After clicking on button, you see an options to select the fields that you wants to put on web page in order to get the information of visitors on website.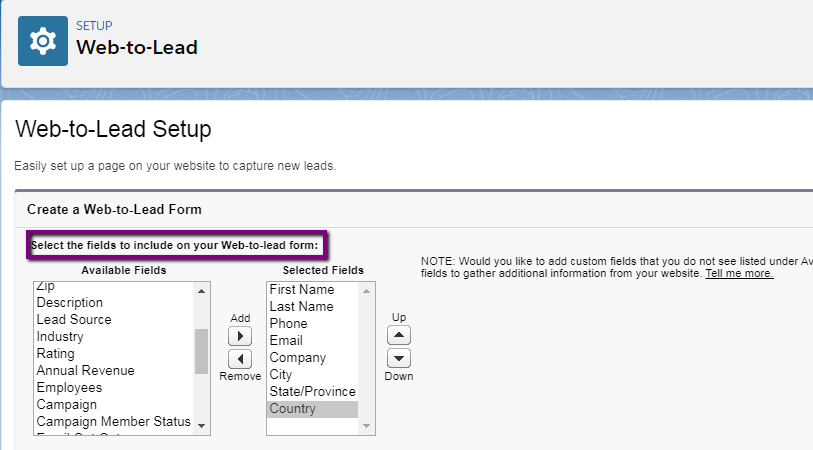 Simply select the fields from the available fields area and click on the add button.Selected fields will be added to the selected fields area.
Set the return url that will redirect visitors to that url after submitting the forms.
Select the radio button if he/she wants to include recaptcha code in the html.
Clicks on the

Generate

button in order to generate html code.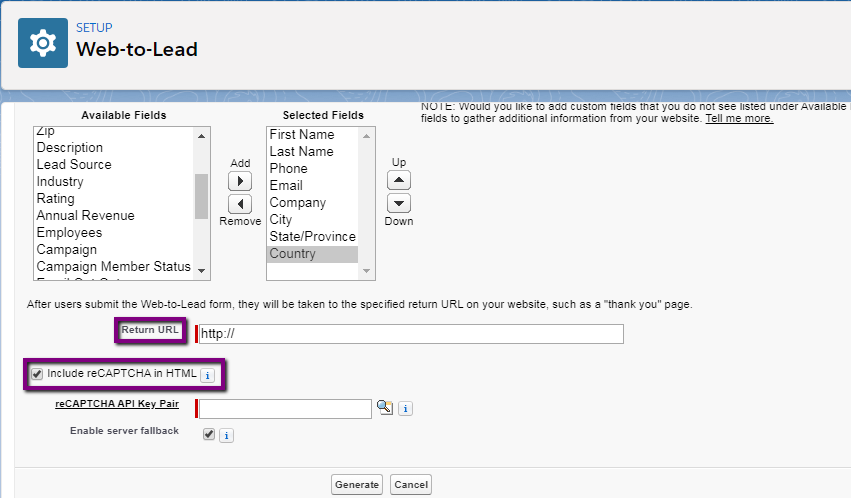 After clicking on the

Generate

button, html code will be generated. This code will be used in web page in order to create a form.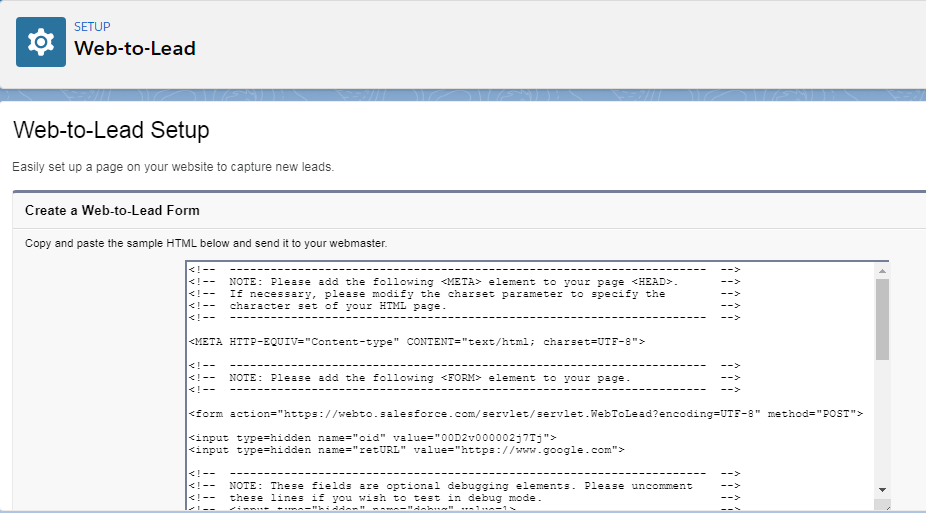 When website visitors will fill the forms and clicks on the

Submit

button then automatically leads will be generated into the Salesforce CRM.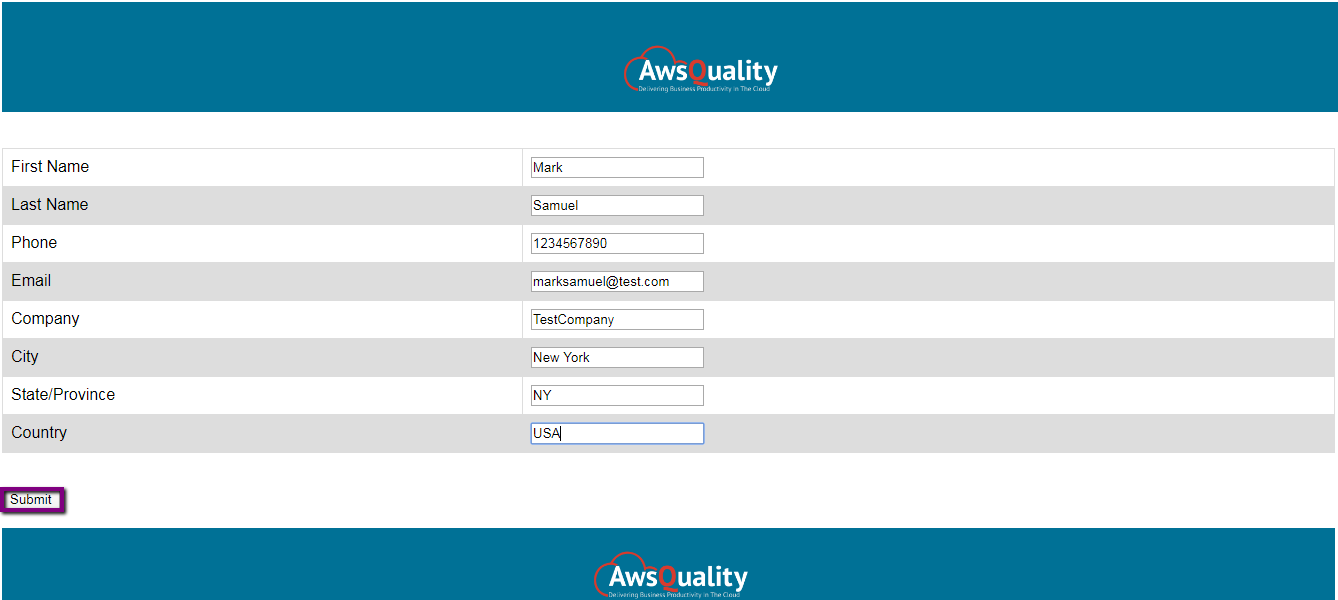 Sales Rep or Admin can see newly created leads into the Salesforce CRM.

Advantages:
Generate leads from the websites directly.

Get more prospects from the website to boom the sales.

Easy to integrate with a website in just a few clicks.

No hard core programming required.
Know more about Salesforce Developement
Contact Us
Bio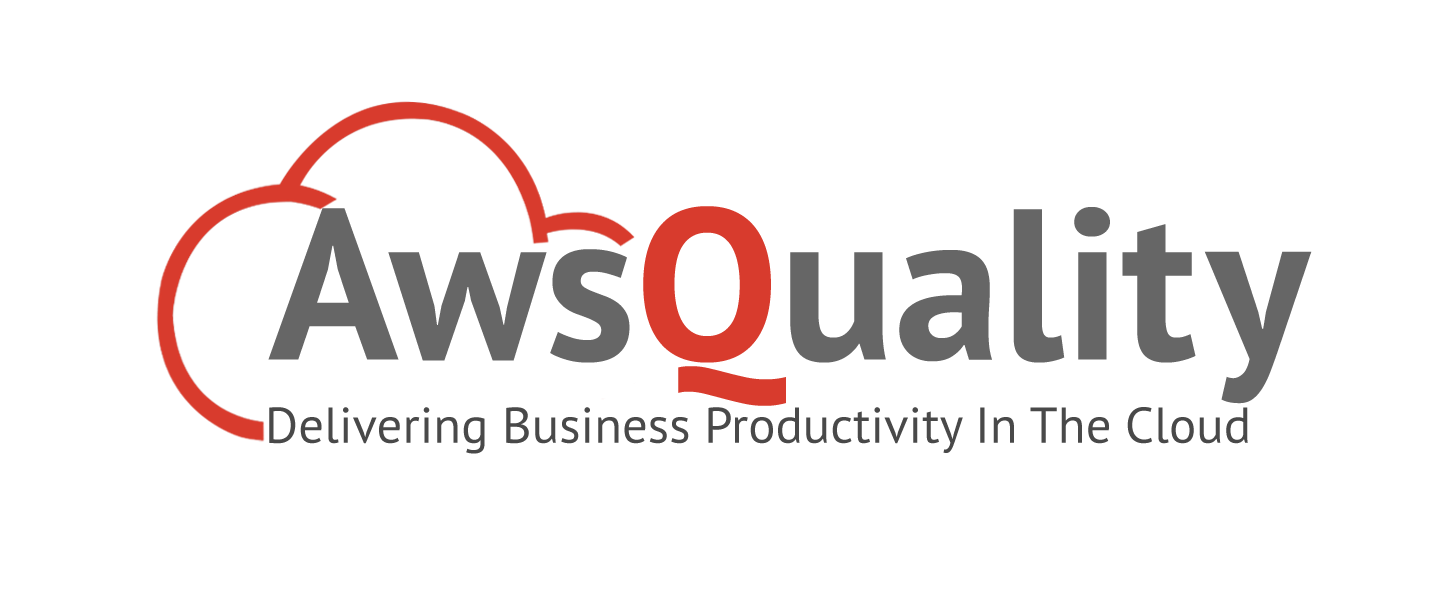 AwsQuality helps businesses gain competitive edge with solutions on Salesforce cloud and mobile technologies with Offices Noida India, Louisiana focused customers are in the UK, US, Asia, South America and Australia.