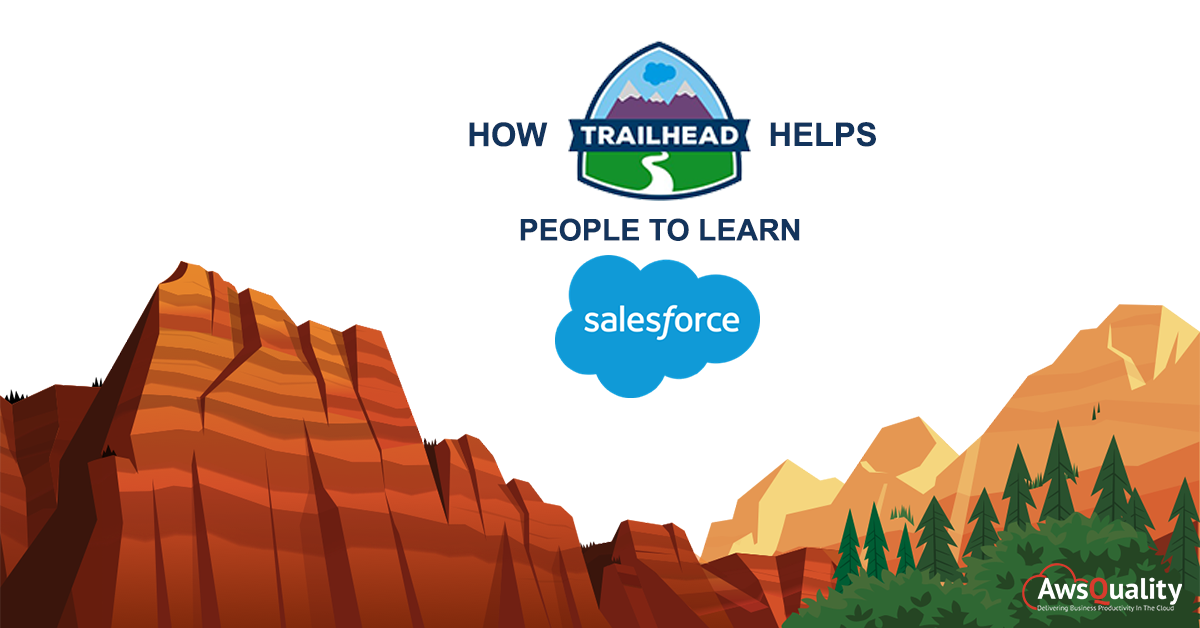 Trailhead is Salesforce's free online learning platform devoted entirely to teach people to use Salesforce. It provides user a guided, learning path with a set of interactive and online tutorials. It is a useful resource for developers and administrators at all levels of experience but the long-term goal of the Trailhead project is to transform how customers learn to use Salesforce, by radically simplifying and redefining the learning experience.
Here are the ways which helps people to learn Salesforce efficiently…
Collection of modules on the particular topic are built into trails giving you a predefined path to follow.
Trailhead content is arranged in a hierarchy, with three levels: trails, modules, and units, and presented in a specific sequence, so either customers or learners of any level don't have to spend time deciding what to read and in what order.
Each tutorial consists of short units, which can be read in 10-15 minutes each. The content is designed in simple manner, self-contained, and directly useful, therefore maximizes the value of the learning experience.
You can take a challenge at the end of each unit to verify what you have just learnt, either by answering multiple-choice questions or performing specific tasks in a DE (Developer Edition) org. On completing a challenge, you will be awarded with points.
It will award you with points and badges on successful completion of units and modules, respectively. These points and badges that you have earned are displayed on your user profile, so you can get recognition for your expertise.
It has methodology named hands-on challenges that requires a user to go into a functional Salesforce environment called a Trailhead Playground and complete a specific task linked to the lessons learned in the accompanied unit. Hands-on challenges present the blueprints a user will need to go forward with the real-World tasks they need to accomplish on the job.
Advantages of Trailhead
Connect with fellow Trailblazers in the Trailblazer Community to share ideas and solutions, network, and support to each other.
Simpler, easier, and more engaging option to get started with Salesforce.
Teaching methodology is well optimized.
Ranks basis provides focus and inspiration.
Efficient time management in learning.