A Comprehensive Guide to Salesforce Einstein Analytics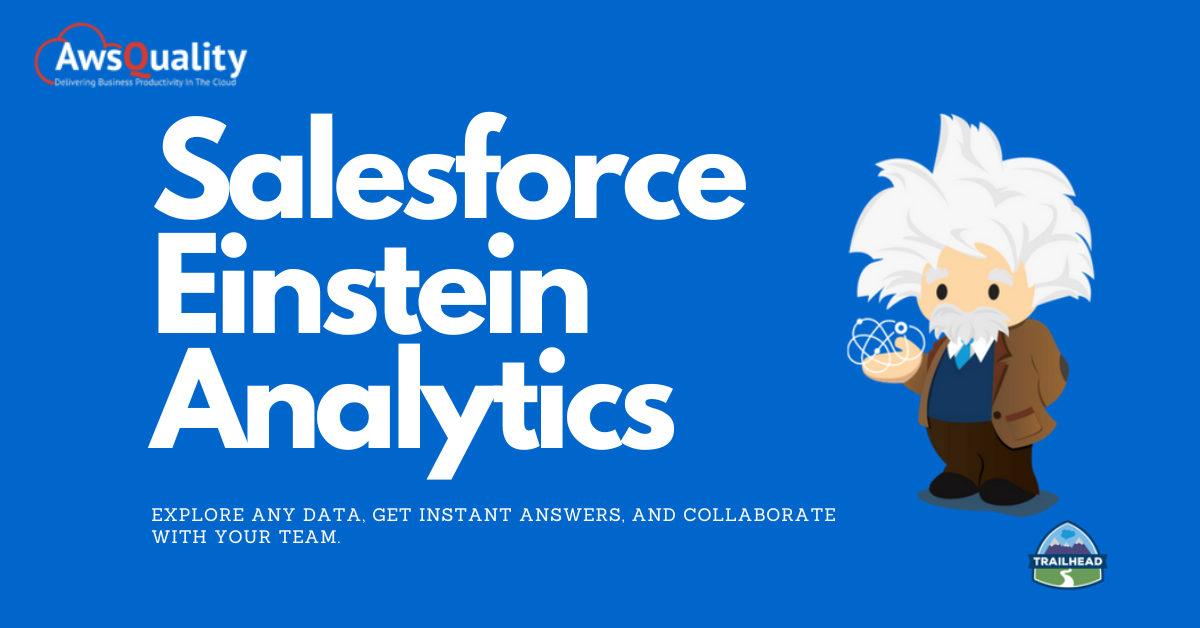 It's difficult to make sense of that data and find quick solutions to pressing business concerns. Business executives frequently invest countless hours updating spreadsheets or waiting for IT assistance. Although analytics tools have been available for a while, they are still made for analysts rather than the typical business user. They don't interact with today's increasingly mobile workforce because they aren't connected to the CRM system.
The McKinsey research reveals that intensive users of consumer analytics are 23x more likely to outperform competitors in terms of client acquisition than companies that do not use data, yet "big data" has failed to provide the actionable insights that many businesses need. Furthermore, they have a 19x higher chance of success. Because of this, a lot of businesses are looking for powerful analytical tools to assist them to dominate their market.
Modern solutions, such as Tableau CRM (formerly Salesforce Predictive Analytics), which compiles all of your data into a single view and enables you to drill down, acquire pertinent insights, and act immediately from where you work, hold the key to finding a solution.
With the aid of Salesforce Einstein Analytics, your business can better understand its data and make informed decisions. For your company, Einstein Analytics offers data exploration, visualization, and predictive analytics capabilities.
Einstein Analytics: What is it?
Salesforce customers may comprehend, assemble, and display data coming from various sources, including CRM, ERPs, data warehouses, and log files, using Salesforce Einstein Analytics Tableau CRM, a cloud-based analytical application. The goal of Einstein Analytics is to overcome the difficulty of fusing all of this knowledge to analyze massive amounts of data and produce insightful findings. Beneath the bonnet, the tool utilizes a combination of artificial intelligence, machine learning, and predictive modeling approaches.
The main elements of Einstein Analytics for Salesforce users are:
Dashboards and Reports
Discovery
Prediction Generator
Voice
Chatbot
Vision
Pricing for Einstein Analytics
The cost of Einstein Analytics depends on how many components are needed for the objectives of your company. Salesforce provides a free 30-day trial of Einstein Analytics and Einstein Analytics Plus after which we can subscribe to the service and pay monthly or over a longer period. Einstein Predictions starts at USD 75 per user per month and go up to USD 150 for Einstein Analytics Plus.
For the sake of simplicity and keeping this article's focus on the first three, Reports & Dashboards, Discovery, and Prediction Builder, we'll only address these three. For Salesforce to implement advanced analytics, this functionality is necessary. Even if you use other Salesforce products like Sales, Service, or Financial Cloud, you must be aware that Einstein Analytics In Salesforce is not free. Depending on the elements you intend to use in your workflow, either Einstein Analytics Plus or Einstein Analytics Growth requires a separate license.
Benefits of Einstein Analytics for your sales force
Upon the acquisition of the first three parts of Einstein Analytics, your company will benefit in the following ways:
Obtain real-time insights on important business metrics, assess the state of your company, and decide on the best course of action for your Sales & Marketing efforts using data.
Learn about the main influences on consumer behavior, the channels via which customers engage, and sales.
Anticipate and take the appropriate steps to increase customer value and additional revenue.
Sales execs, managers, and reps can delve deeper and investigate, slicing and dicing data down to the individual record, thanks to pre-designed dashboards created for Sales Cloud data.
What each salesperson on the team can accomplish using Einstein Analytics:
Sales executives may swiftly change their approach to increase sales and revenues by monitoring the main sales KPIs in real-time.
The performance of the team is fully viewed by sales managers, who can also monitor pipeline changes over time and apply efficient sales coaching when necessary.
To close agreements more quickly, sales representatives can monitor their efforts and prioritize the best chances.
Sales Ops can create customized dashboards to gain a complete picture of the sales funnel and can use this information to create detailed sales reports.
As you can see, Einstein Analytics may help your whole sales team and function as the group's main source of information. At the same time, it's crucial to know how to maximize Einstein's investment before getting your first license and whether doing so is the best course of action for your company.
How is Einstein Analytics implemented?
Data exploration and predictive analytics are offered through the Salesforce platform Einstein Analytics. Users can learn more about their consumers by using it to gain immediate answers to important business queries.
The elements of Einstein Analytics are as follows:
Datasets, saving information from external sources and Salesforce lenses, and specifying the rationale behind data storage
Dashboard templates (datasets and an aesthetic representation of analytics data)
Telling tales, performing statistical analysis on a dataset, and providing insights into trends and prognoses for the future
What to look for when determining your readiness for Salesforce Einstein Analytics
Data is one of the most important Salesforce Einstein Analytics Features in determining the dependability of Einstein Analytics. It's unlikely that Einstein will benefit your business operations until you do data correction, transformation, and enrichment.
Data that is taken from source systems is frequently where this type of issue first arises. The issue is then presented to Einstein. Data is like water coming from somewhere and flowing into your home. Imagine if your neighborhood's government installed a conduit leading from a lake to your home. They don't do that since the water would be contaminated.
Instead, they spend money on water treatment facilities that provide clean, safe water. When there are water issues, the tap or other distribution method nearest to you is typically not the issue. The source of the water, further upstream, is the issue. Look at the source data and automate real-time data collecting from all communication channels if you are experiencing issues with accuracy and reliability. Your only hope is the Salesforce and Email & Calendar connectivity tools.
With the aid of these technologies, you can make the most of Salesforce Einstein Analytics and solve the majority of the major data quality issues that affect almost all organizations:
Inaccurate data capture – one of the most common issues that Salesforce customers confront is that not all contacts are created automatically in Salesforce. Maintaining the mechanism that automatically gathers all the information from your emails, calls, and meetings—and uses that information to construct new Salesforce custom objects (Leads, Accounts, and Opportunities) that weren't previously in Salesforce—will solve this problem.
Inaccurate data synchronization – Un many circumstances, the auto-sync between email clients and Salesforce does not function effectively, necessitating the manual entry of customer meeting details into the appropriate Salesforce records by sales representatives. Another issue is that Salesforce does not show information about meetings arranged through Gmail or Outlook. As a result, the CRM does not include this data. The answer is to implement automated two-way syncing between Salesforce and Outlook/Gmail and to ensure that all business-related events are automatically saved to Salesforce.
Data inconsistencies and duplications – Data may enter your company from a variety of sources and channels, and depending on the particulars of your business process, you may need to create unique rules to determine what data is stored and what is not. Data duplications and conflicts are common if these rules are not set up appropriately. You must sync emails, calendar events, and anything else to your custom objects in Salesforce to fix this problem. You will have complete control over your data after it is finished.
Keep in mind that obtaining updated, fresh data is essential for putting Einstein Analytics to work. Because people may stop believing the result from Einstein when the most recent or valid data is not accessible. As a result, it's critical to ensure the validity and dependability of Salesforce data to maximize the benefits of Sales Einstein Analytics.
Last Thoughts
Clearer forecast visibility, enhanced opportunity analytics, and the predictive insights required to increase revenue and shorten the time to close sales benefit the entire team. But, you must first find and fix the data weaknesses in your business before adopting particular analytical technologies like Salesforce Einstein Analytics Platform. Once completed, Einstein can be incorporated into your workflow and used in conjunction with more sophisticated technologies to make it contextual.
A sophisticated Revenue Grid-guided selling solution is the ideal choice if you're interested in using data to generate additional income, higher profitability, and better client experiences. Large amounts of data can be analyzed, and it can produce insightful conclusions. It can provide specific steps to enable managers, executives, and sales operations to coordinate, align, and maximize their effectiveness.
Learn More About Top Salesforce Consulting Company
Contact Us
Bio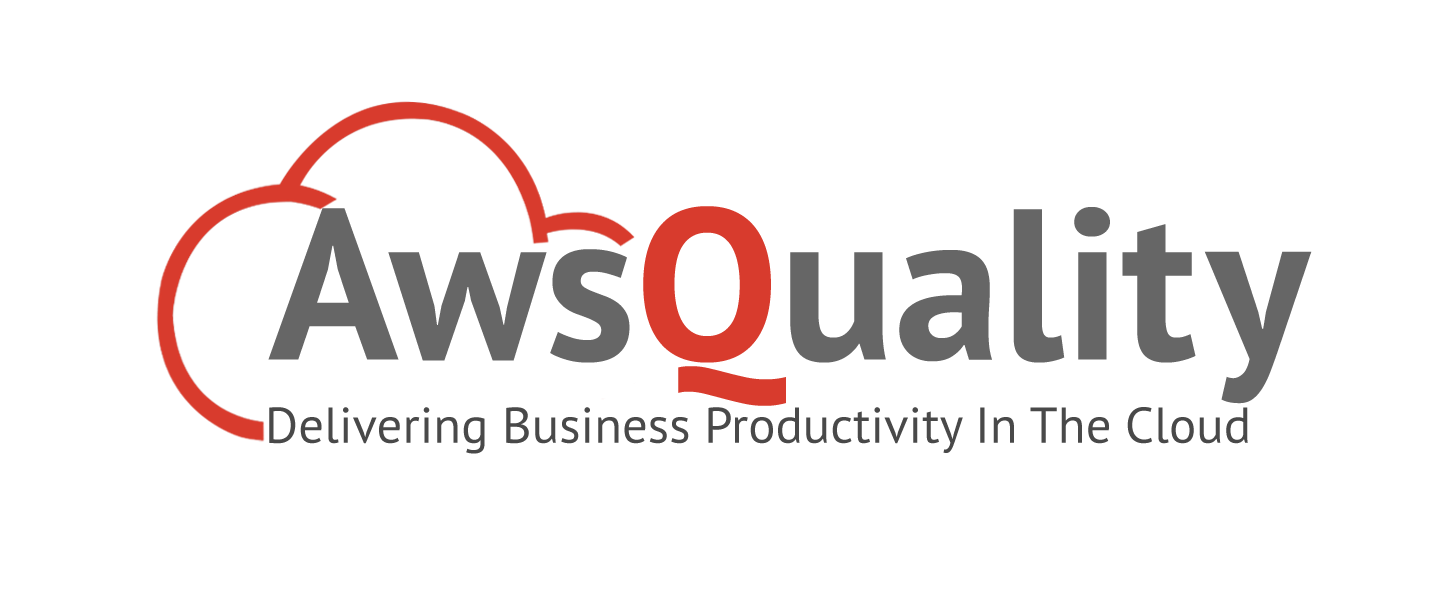 AwsQuality helps businesses gain competitive edge with solutions on Salesforce cloud and mobile technologies with Offices Noida India, Louisiana focused customers are in the UK, US, Asia, South America and Australia.