Using Salesforce Experience Cloud to Change Business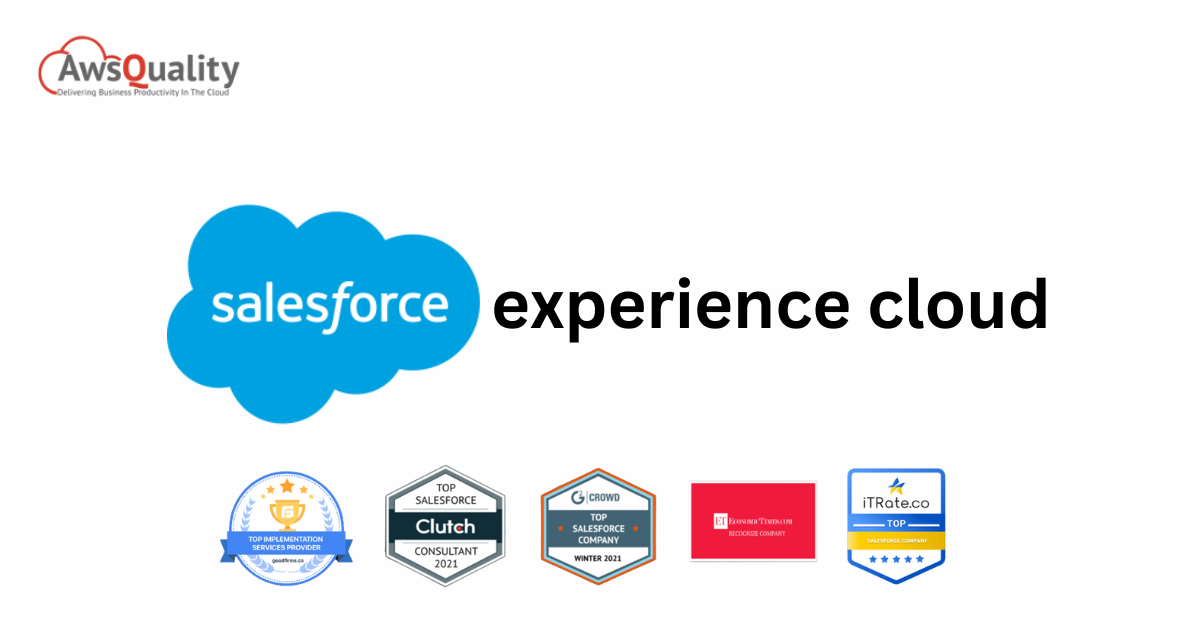 Rapid technological advancement affects both our personal and professional lives. To make our daily lives better and easier, new and improved theories, techniques, and methods are continually being developed for specific reasons.
Technology has a significant good impact on our lives, but it may also lead to issues that cause us to struggle with things we've never struggled with before. They capture every element of our lives as they get more intricate and connected, driving us to advance with digital transformation.
How then can your company innovate while adjusting to these changes? Continue reading to see why businesses all over the world choose DXP solutions, such as Salesforce Experience Cloud, as they embark on a thorough digital transformation.
Why is Salesforce such an effective tool for digital transformation?
It's more difficult to halt the ball once it starts moving in the wrong direction. Use Salesforce Experience Cloud as the foundation of your digital transformation to get off to a strong technological start.
You can build individualized, feature-rich webpages and portals connected to your CRM data in Salesforce using the Experience Cloud, a Salesforce digital experiences platform. The ideal software for businesses going through a digital transition is Experience Cloud, which is adaptable, flexible, safe, and loaded with great analytical and optimization capabilities.
With Experience Cloud and its incredible potential, you can save time and effort, collaborate effectively, enhance customer service, save expenses, increase productivity, and increase sales.
With Salesforce Experience Cloud, investigate the effects of digital transformation:
Optimized processes
Better business operations
Improved partner collaboration and communication
Heightened productivity
Improving effectiveness
lowering support expenses
Modern data security
A rise in sales
Excellent customer service.
Characteristics and Capabilities of the Experience Cloud Digital
Experience Platform
To help you achieve your objectives, expand, and scale, Salesforce Experience Cloud is a potent digital experiences platform that is brimming with shrewd features and capabilities. Let's go over the Experience Cloud's key features and functionalities to see how they enable you to move more quickly and reach more people.
Customer 360.
Experience Cloud sites are constructed using the Customer 360 idea, which means that each team has access to a single common customer view. With the Customer 360 functionality, you can better understand your clients' activities and cater to their specific needs.
Templates.
Create responsive experiences that you, your customers, or your partners need using Experience Cloud's pre-made templates.
Themes that are already configured and branding options.
Employ prebuilt themes and customize the colors, fonts, and styles in Experience Builder to brand your website. To improve the functionality of your site, add premade Lightning components or use bespoke programs.
CRM Salesforce
Use the Salesforce Content Management System's (CMS) capabilities to centrally produce, arrange, and manage all of your material before publishing it to all of your Experience Cloud sites. Salesforce enables you to link an external CMS so you can publish pertinent material on your websites.
Knowledge.
Provide your clients with a first-rate support experience by activating a knowledge base on your Experience Cloud site that includes articles, FAQs, notes, documents, and more.
Chatter.
To enable users to connect with your business and receive knowledgeable guidance/assistance more quickly, add Chatter Feed to your Experience Cloud site. So that your users can respond to responses or earlier replies, allow discussion threads.
Query to Case.
To allow moderators to build cases from questions posed in Chatter, enable the Chatter Questions functionality. Additionally, you can automate the creation of cases from queries that fulfill certain criteria by using the automation features of Salesforce and setting up processes in Flow Builder.
Groups.
By enabling site visitors and members to browse and join the groups they find appealing, you can improve self-service and collaboration in your Experience Cloud site. Create a group detail page according to your preferences by using independent components.
Added features for AppExchange products. Add third-party solutions to your website to increase functionality.
Reports, dashboards, and analytics. Create reports and make their data available in dashboards to understand how your business is performing in various areas and provide your clients and partners the insights they require.
5 Ways Salesforce Experience Cloud Can Support Digital Transformation in Your Company
Let's explore more how Experience Cloud facilitates a seamless and simple digital transformation.
Salesforce's contribution to the digital transformation:
Integration of data
Experience Cloud allows you to quickly and easily create next-generation digital experiences that are integrated with your Salesforce CRM. You can also link data from many sources, such as external CRM or legacy sources, in one single spot.
Data management that is centralized
Experience Cloud connects your sales, marketing, and support teams, allowing them to collaborate in a single database. This results in fewer data redundancy, more accurate reporting, improved efficiency, increased productivity, and seamless service. You can maintain everything from all departments in one place with Experience Cloud, ensuring data accuracy and accessibility across the whole enterprise.
Personalization and customer-centricity
Salesforce is committed to offering a pleasant customer experience at every point of a customer's interaction with your organization, ensuring high engagement with your content and the firm itself. You can control your audience's interaction with your site with Experience Cloud, delivering only relevant information that connects your visitors' interests and requirements.
Using the Audience Targeting function, you can personalize your Experience Cloud site. Build many page variations and allocate them to various audiences to satisfy their individual content needs.
Automation
Automation is the future of all activities. Salesforce Customer Experience Cloud is here to assist modern organizations as they begin to implement new changes. Salesforce enables you to construct criteria-based rules to automate your business processes and repeated actions, saving time and resources, increasing productivity and efficiency, and lowering operational costs by providing excellent automation capabilities. In Salesforce, use Flow Builder to create powerful automation. Other Salesforce automation tools, like Approval Processes, Flow Orchestration, Process Builder, Apex, and so on, can be used to extend automation functionality.
Flexibility and customizing options
Experience Builder is one of the most impressive capabilities of Experience Cloud in Salesforce Its limitless flexibility and complete customization possibilities enable you to design personalized sites that are consistent with your brand identity. You can customize the look of your site by selecting and modifying page layouts, altering or changing prebuilt themes, tweaking colors and fonts, uploading images (business logo, header image, etc.), and configuring additional theme settings as needed.
Suggestions and Best Practices for Utilizing Experience Cloud for Digital Transformation
We've compiled a list of best practices and ideas for leveraging Salesforce DXP Experience Cloud for digital transformation.
Create a site that is tailored to your requirements.
Utilize the SFDC Experience Cloud platform to develop beautiful, full-featured webpages that meet your business requirements.
Create PRM (Partner Relationship Management) and support portals, B2B commerce sites, member or volunteer portals, fundraising and charity sites, microsites, help centers, and much more with Experience Cloud.
Activate the Knowledge Base feature on your Experience Cloud site.
Salesforce offers an outstanding method for storing and maintaining documentation, ensuring that all vital information is available to website visitors, clients, partners, and service agents when and when it is needed. Enrich your Salesforce Knowledge base with useful articles, Questions, documents, tutorials, or other relevant content to improve self-service on your website, increase agent productivity, and reduce support expenses. Nevertheless, the Salesforce Knowledge base's out-of-the-box capabilities for Experience Cloud are rather limited. Empower your knowledge base with expanded capability to tackle any business difficulties with our comprehensive Salesforce knowledge management platform, AC Organizational Learning Enterprise.
Add components and services from outside sources.
Improve your Salesforce Experience Cloud functionality to provide better customer experiences and match your specific business demands. Take your partner management to the next level with Salesforce PRM solutions. Advanced Communities, as one of the premier app vendors on AppExchange, provides impactful native to Salesforce, Force. com-built solutions for Experience Cloud sites. With our Salesforce ideas management app, AC Ideas Ultimate, you can collect insights and feedback on your products and services from site visitors, rank them, and incorporate the most impactful ideas into your development roadmap. To integrate Salesforce for associations and member organizations, use the AC Member Smart app. Visit our website for more complete options.
Turn on Google Analytics.
Track site traffic, user types, user IDs, average time spent, and search activities on your Experience Cloud site with Google Analytics. Use Google Analytics to gain a better understanding of your customers' search behavior on your site and increase marketing ROI. Pull received data to produce reports and give crucial information and updates to your team.
When necessary, enable Google's IP Anonymization or set up other further options.
Make use of the Salesforce CMS.
Salesforce CMS gives you the unique ability to create, update, organize, manage, and send your content to the world from a single centralized location. As a hybrid CMS, it enables you to expand your content across all channels, both inside and outside of Salesforce, to target diverse audiences and provide the appropriate information to the right people at the right time – all without writing a single line of code!
Make use of Mobile Publisher.
Salesforce Mobile Publisher allows you to create a fully branded mobile app for your SFDC Experience Cloud site and have it published in Google Play or the Apple App Store. You can now create both enterprise-grade and consumer-grade secure mobile apps for the iPad, as well as the iPhone, and lock the orientation to landscape or portrait. Salesforce Mobile Publisher comes equipped with a slew of other great capabilities to assist you in creating branded apps that are completely aligned with your company requirements.
Contact Us
Bio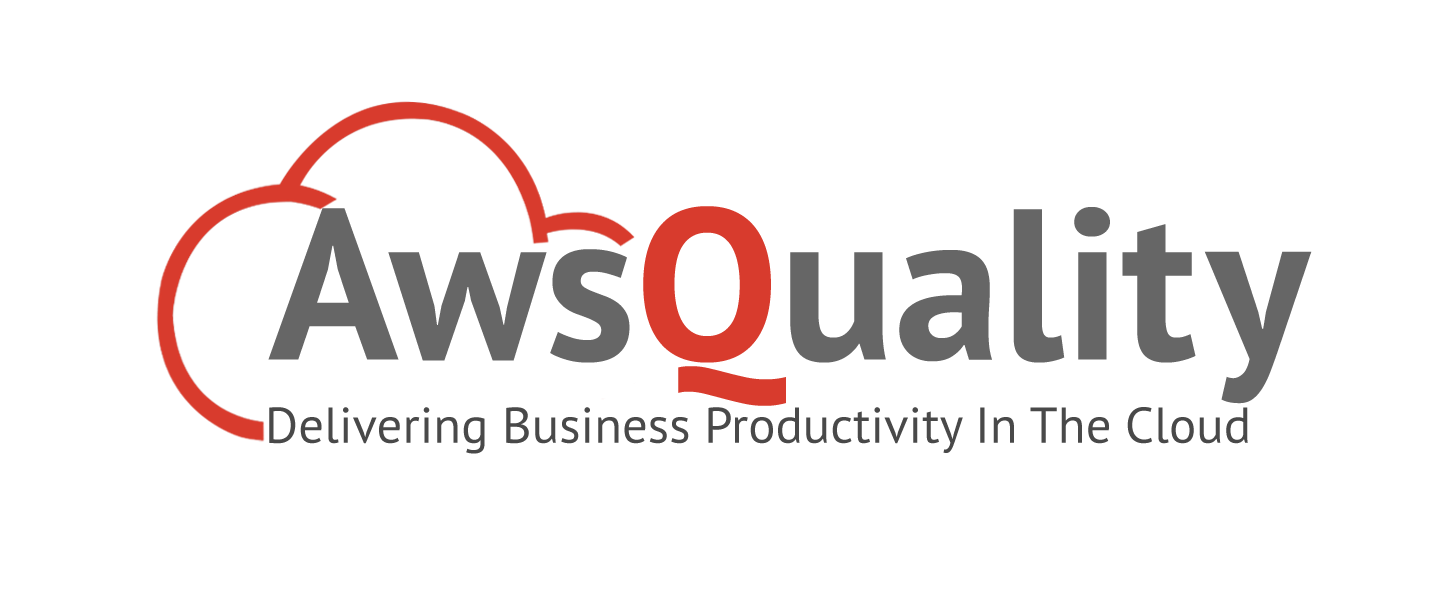 AwsQuality helps businesses gain competitive edge with solutions on Salesforce cloud and mobile technologies with Offices Noida India, Louisiana focused customers are in the UK, US, Asia, South America and Australia.