Social Customer Service in Salesforce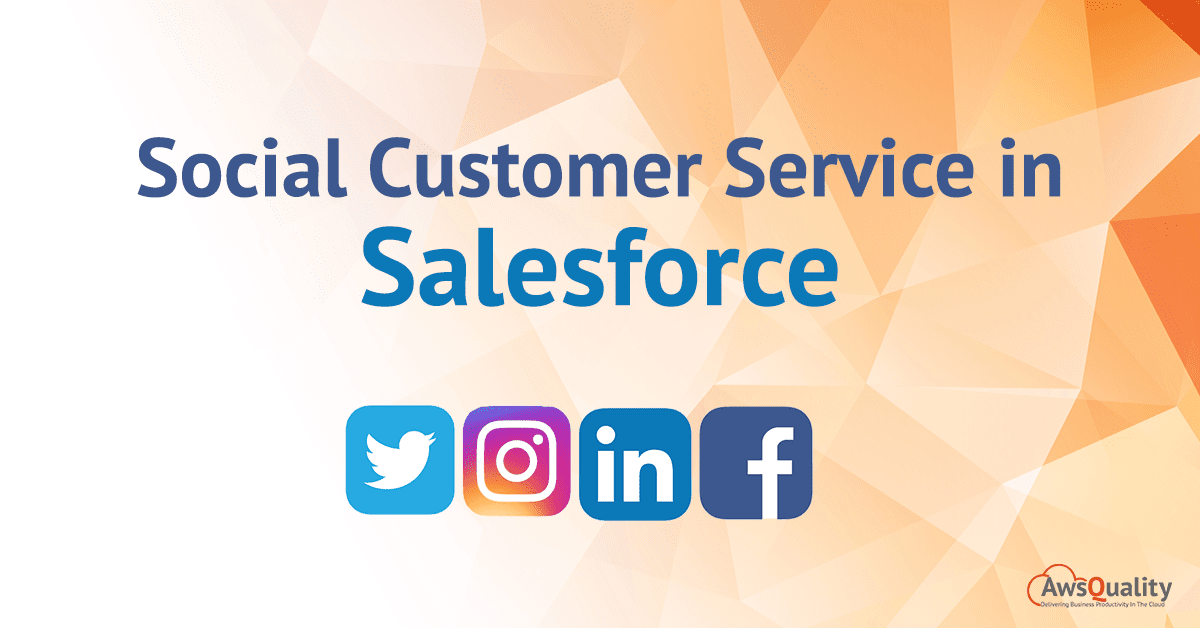 Now turn your social network posts into cases or leads with Salesforce Social Customer Service. Agents can reply to social network posts right from the Service Console and also higher authority of the organization can join the customer conversations that are happening with service agents from a single platform i.e Salesforce.
Hence organizations are indeed moving to adopt social customer service features to in fact better their service support towards the targeted customers.
Also Check: Look at the significance of Salesforce and Facebook Integration
Salesforce acts as a platform that helps in achieving specialized social customer services. Salesforce Social Customer Service allows their agents in order to deliver personalized service on any of the social media platforms, for example, Facebook, Twitter, Snapchat, Instagram, and various other platforms. It is one such platform that also lets representatives create leads or even cases out of social media posts and send personalized responses over the same social media channels. 
Importance of it
An Improved Tracking Management: Since it is integrated with Salesforce's Social Studio, this allows the representative to have a better and accurately track customer inquiries relevant to their genre of business. After comprehending customer problems, representatives can directly connect to the dedicated support team who indeed respond to them with better solutions.
Easy Customization: This service can very easily be configured in your org by simply enabling the built-in feature social customer service.
Authentic Support to Customer: It helps agents and even the sales representatives to engage with targeted customers just by simply responding to cases and leads that are being created from Facebook, Twitter, Instagram, and other social networks.
Support customers anytime: This feature helps that social customer care requests are aligned directly to your social service team. It helps the team to listen and respond to customers across a variety of social platforms like Twitter, Facebook, and other social networks.
Optimized social service: Route social cases to the right agent at the right time. Based on keywords, classifiers, and specified language detection ensure that agents receive correct posts to work the right issues in the right way. Agents have options to switch the conversation to the best possible channel for the customer, whether it's email, phone, chat, social networks, or a community.
Here we will discuss steps to configure the Social Customer Service in detail….
Make sure that you should use either a trial version or a subscribed version of the salesforce org. The developer account does not support it.

From Service Setup, enter Social Customer Service in the Quick Find box, then select Social Customer Service

Click on the edit button and Enable Social Customer Service.

Click on the Save button to save the changes you made.

Click on Activate Social Customer Service Starter Pack.

Select to enable agreement to the social studio term of services.

Click confirm.


Add Social accounts to Social Customer Services
Click on the Social Accounts tab.

 Click on the drop-down menu of Add Account.

You will get only two account options one is twitter and another is facebook since we are on trial.

Click on the Authorize app button.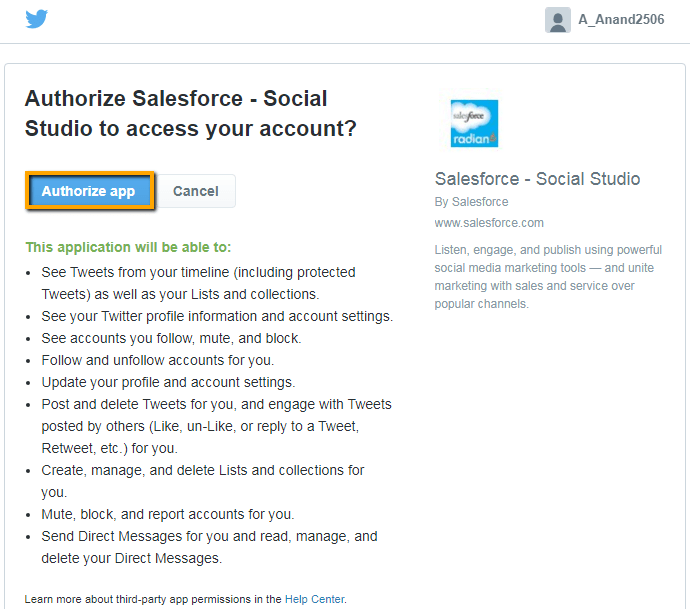 You will see the success message of account addition.

Click on the Start button to activate the account.

You can see that account is activated successfully.

Click on the

inbound setting

tab

, in this case, all are default as it is because we are using trial packs so leave as it is. It helps to select how social media communication is handled within your Salesforce organization. If the starter pack is being used, then you can't change the Apex class. Apex class here if used then it is used to control how the inbound content is efficiently processed in your organization and effectively routed to specific users.

If the default Apex class is being used, then you can select inbound business rules to determine how incoming social data is handled.

Click on Error log, if any error comes then it will be logged in here. 

Click on profile and enable Salesforce Social customer Services.

Click on edit to enable Social Account Access.

Now you can see the details of the case that has been generated from twitter.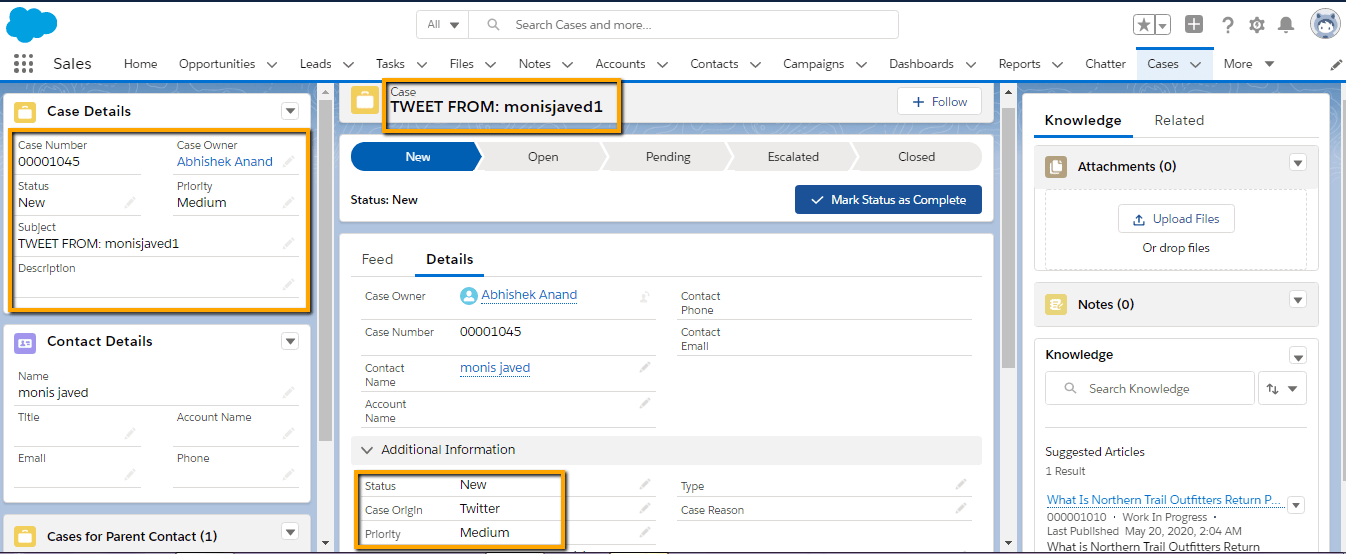 Conclusion
It helps service representatives to carefully listen and respond to customers across a variety of social platforms, including Twitter, Facebook, and other social networks. By integrating the power of Service Cloud with Salesforce Social Studio, social customer care requests are escalated directly to your social service team. It allows representatives to have a better, constant, and accurate track of customer inquiries relevant to their genre of business and can also go through the entire social activity and also provide better support to customers.
If you are facing any problem, feel free to call us. Our highly qualified Salesforce Consultants will Help you out!
Contact Us
Bio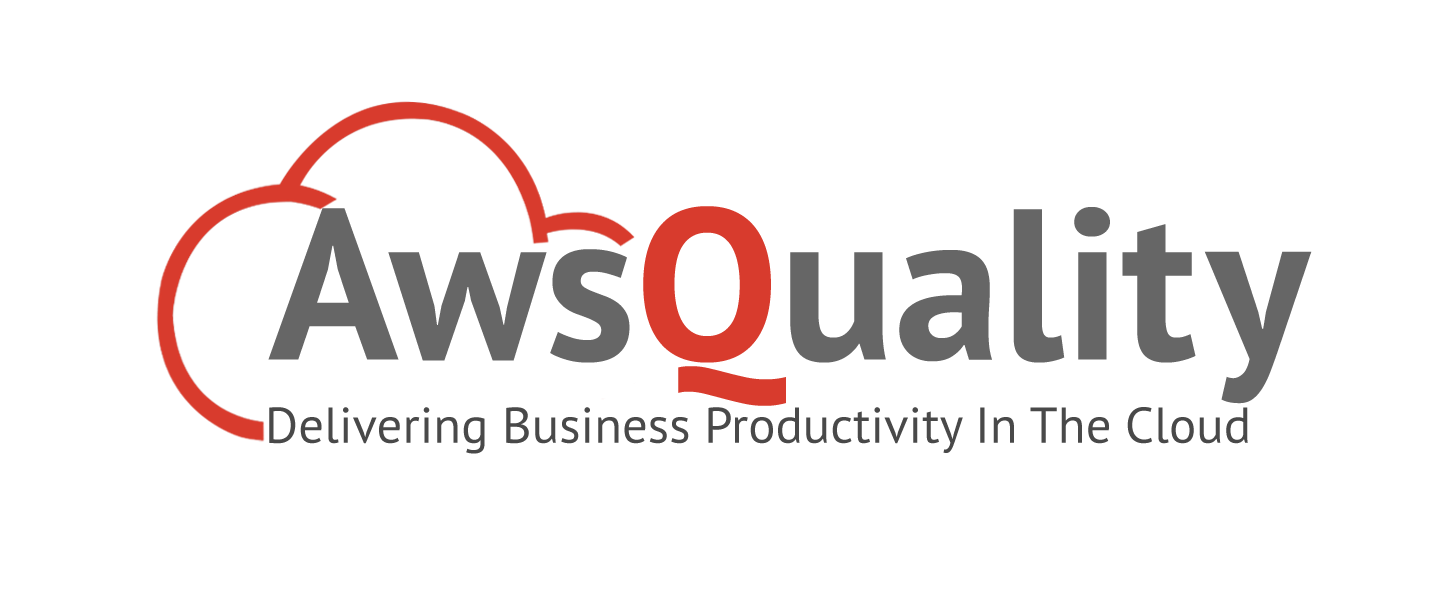 AwsQuality helps businesses gain competitive edge with solutions on Salesforce cloud and mobile technologies with Offices Noida India, Louisiana focused customers are in the UK, US, Asia, South America and Australia.