SAP and Salesforce Integration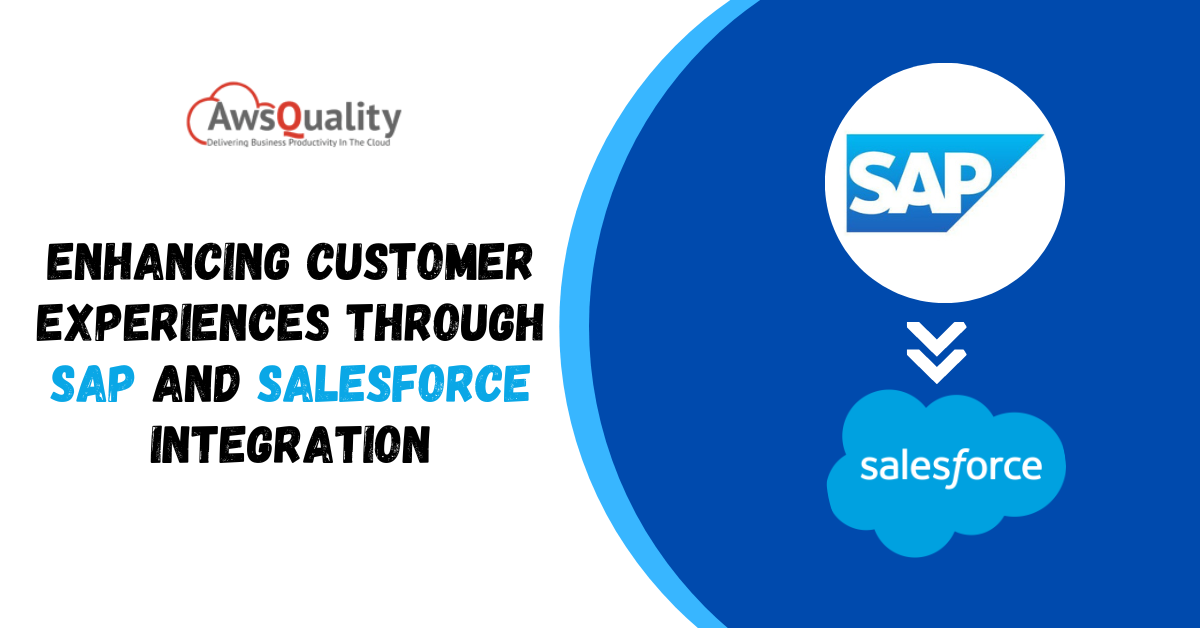 International businesses utilize ERP software to centralize access to data scattered around the department. SAP is one name that immediately comes to mind when we talk about ERP. SAP is a market leader in ERP, with a market share of about 24%.
Salesforce would rule the CRM industry for nine years and hold a 22.9% market share in 2022 if SAP had been the ERP market leader.
Now think about what occurs when we combine a renowned CRM with a top-tier ERP. So organizations have an opportunity to tailor processes to the needs of their clients by combining these two. Enhancing workflow at every level and scaling up functionality is possible with SAP Integration with Salesforce.
Also check: How to Increase Revenue with Salesforce Customer 360?
The Need for SAP-Salesforce Integration in Business
Running a business was always challenging. Additionally, businesses and organizations need help keeping up with the continuously changing client wants, market demands, and competition. Focus, technology, and vision are essential for modern businesses to meet customer demands. They will finally provide an excellent client experience if they concentrate on customer-centric business strategies and adapt workflow accordingly. But is it even feasible?
One potential approach is to combine ERP and CRM to streamline, sync, and better use every workflow involving customer data. Thanks to the SAP and Salesforce Connector, businesses may access customer data at every stage and phase of the customer's purchasing journey.
Top Five Justifications for Integrating Salesforce and SAP
Businesses can improve functionality and efficiency and gain valuable insights by combining Salesforce with SAP. The exceptional coordination across departments, including sales, marketing, accounting, manufacturing, distribution, inventory, and customer service, is made possible by a thorough integration policy to combine Integrating SAP and Salesforce. As a result, a company successfully provides a superior customer experience, which raises brand loyalty.
Here are the top five reasons you should combine Salesforce with SAP in more detail:
1. Unsurpassed Quote Precision
Organizations can manage client expectations when generating estimates and improve the acceptance rate with SAP-to-Salesforce Integration.
Consider, for instance, that your team is preparing a quote for a client named XYZ, who has already used your services. The CRM will include information on previous projects, the overall budget, the suggested timetable, and other critical elements for securing a deal.
The team may access historical order details while making quotations when ERP and CRM are integrated and, as a result, develop a more tailored, engaging, and responsive quote.
2. Accounts Receivable and CRM Integration
Any organization hoping to prosper must have an updated and well-integrated accounting workflow. Unresolved invoices, poor cash flow, and limited insight into accounts receivable are a few issues that businesses must address immediately. A significant obstacle is the team's need for accounting data, though.
When a CRM and an ERP are combined, it is simple to resolve account receivable problems and many other related problems. With seamless cooperation between the finance and accounting departments, converting such cases becomes effortless. Additionally, you may use data-backed facts to optimise and monitor the cash flow cycle and automate laborious and error-prone operations.
3. Overcoming Warranty, Installation, and Service Difficulties
It is simple for an organization to incorporate product/service installation/warranty information into the workflow when Salesforce Integration for SAP is integrated. It prevents them from offering their customers subpar solutions because they need pertinent installation/warranty details.
Data about customers is readily available to your customer care team. In a single window, they may see all client data and information about their relationship with the business. When you thoroughly understand your consumers, you can provide accurate information, strengthen customer relationships, and provide outstanding customer service.
4. Quick Implementation of Discounts and Promotions
Thanks to this connectivity, businesses may strengthen the distribution process and sync discounts and climbs with the workflow. The necessary discounts are automatically applied, so the team doesn't have to make any effort to do so.
CRM and ERP operate in tandem to access client information, identify promotional offers, increase customer loyalty, and create better relationships that last a lifetime.
5. Getting and Boarding New Customers is Simple
SAP CRM and Salesforce Integration make it much simpler to acquire customers. It gives you access to all the resources required to find and onboard a new customer. It provides all consumer information in one location and tailors your marketing tactics accordingly. The CRM team can learn about previous purchases and complaints. With the help of personalized recommendations, firms may easily entice clients.
Customer onboarding typically involves several follow-ups over a few days. Because all the records are synchronized and available, firms can save the time and effort spent onboarding by combining Salesforce and SAP. Records are swiftly updated, and the necessary data is readily available.
Together, SAP Integration Solutions for Salesforce allow businesses to perfectly and quickly improve internal workflow, team communication, and customer service. But only when Salesforce and SAP are seamlessly integrated are these advantages possible.
Advantages of Integrating Salesforce with SAP
You must take into account Salesforce and SAP integration, notwithstanding its complexity. It has numerous advantages for a business. The following are a few of the most noticeable and significant benefits of SAP Salesforce integration:
Data across the team and departments are easily accessed via a single interface, allowing efficient and seamless data administration. Units can move around a little to access trustworthy and worthwhile data. All relevant data is made centrally available for scalability and effectiveness in delivering excellent business intelligence across the activities.
It has enhanced customer service because only customer solutions can be supplied with pertinent information. Every piece of information, including shipment information, tracking links, and other relevant information, is crucial in providing a compelling customer experience because data now powers basic order tracking. It makes it possible to streamline the purchasing process and delight clients at every turn.
Reduced overhead costs because fewer workers are required and more jobs can be automated. The team can make critical decisions immediately and spends less time scheduling workflow and follow-ups. Delivery of a personalized service since the team keeps up with historical customer data and can swiftly review the entire customer journey. The concerned team will have the necessary customer data during marketing and sales pressure. In this manner, it is simple to develop client loyalty, and there is a high customer turnout.
Process For Integrating Salesforce and SAP in Steps
SAP and Salesforce integration is a multi-step process that needs to be streamlined. To give you a better picture of how SAP and Salesforce integration can appear, we instead give you a brief rundown of the stages involved:
Logging into your current Salesforce account will allow you to begin the integration process.
Go to Setup and search for API. You may also type API in the Quick Find box if you can't find the API.
To utilize the API, a WSDL file is required. So please download it.
Use the WSDL to generate SOAP projects after it has been downloaded successfully.
Create a WSDL or XSD. You must use SoapUI to create an upset request to make it happen. It would be beneficial if you launched XSD simultaneously for the relevant request. For this task, external tools are available.
Construct the ESR object by utilizing the external definitions you created in the steps mentioned above.
To remap the messages, create SOA requests.
Create or use an API lookup code with access to the server URL and session ID.
You will also want an ID configuration, which you can obtain by utilizing the ECC to create two icons and send them to Salesforce.
These steps can be used to connect Salesforce and SAP successfully. However, we only gave a summary of the procedures. In real-time, these steps are more detailed. Only trustworthy Salesforce integration service providers know the intricate Salesforce SAP integration process.
Conclusion
To attain unmatched sustainability, flexibility, and efficiency, businesses must find a method to combine workable tools and technologies. After a successful merger, platforms like SAP and Salesforce significantly increase a company's value and worth.
The work is exceedingly difficult, though, as each is based on a separate infrastructure and serves a different function. Hiring a qualified and reputable company that provides Salesforce integration services will enable organizations to ensure Salesforce SAP integration in a completely optimized and scalable method. This is the best way to avoid problems and enjoy the numerous benefits.
Salesforce integration consultant helps you out if you are facing any issues or contact us without hesitation.
Contact Us
Bio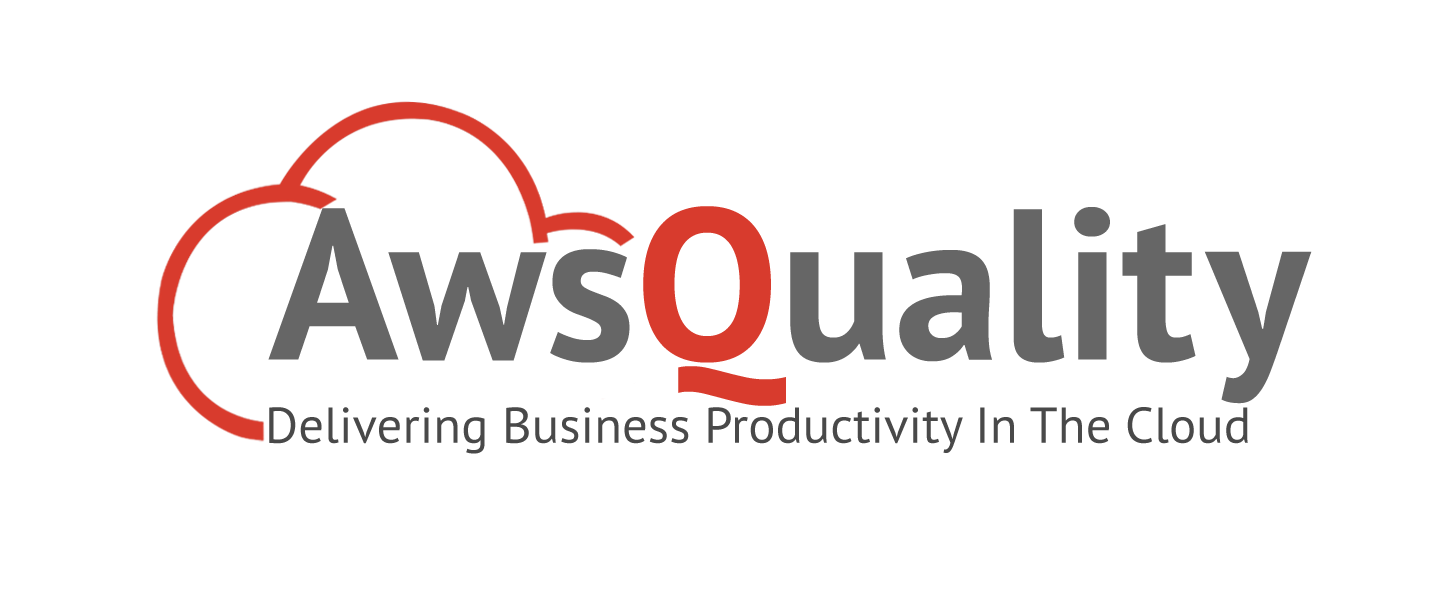 AwsQuality helps businesses gain competitive edge with solutions on Salesforce cloud and mobile technologies with Offices Noida India, Louisiana focused customers are in the UK, US, Asia, South America and Australia.