Prospect Scoring and Grading in Pardot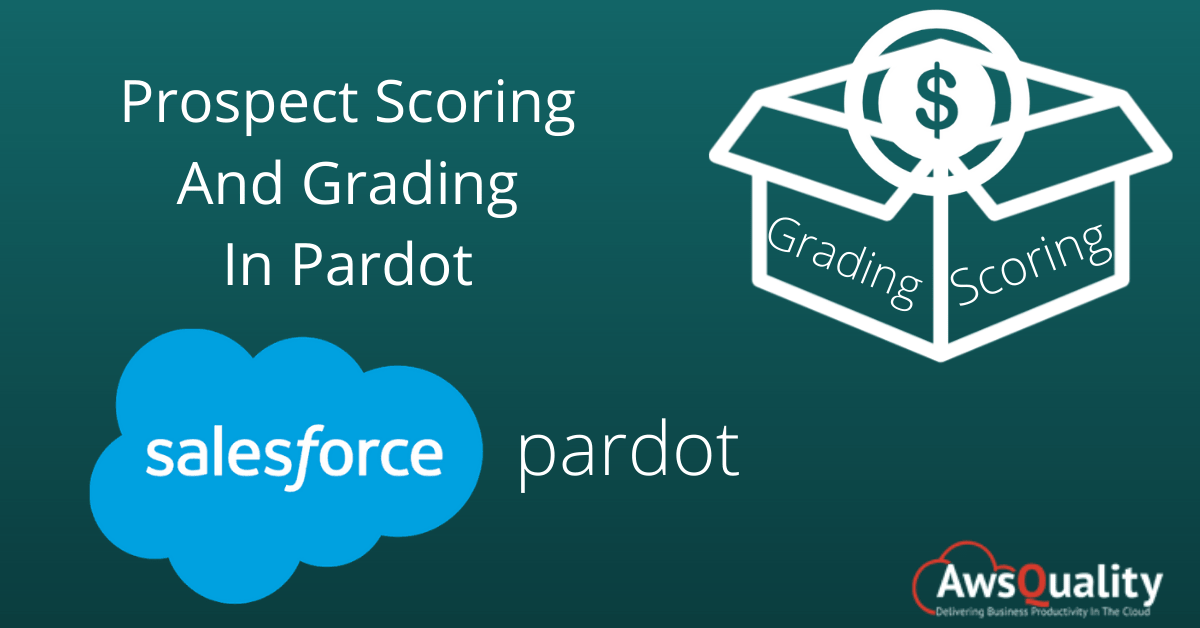 The process involved in sorting leads is one of the most time-consuming tasks for marketing departments and subsequently passing wrong leads to sales reps. not only wastes their precious time but also it may impact relationships between your sales and marketing departments. 
But Pardot Grading and Scoring capabilities to leads can eliminate this problem.
Automatically qualifying leads with scoring and grading can save lots of time and resources while increasing close rates and further improving sales and marketing alignment.
Lead scoring helps you to assign a value or point to each prospect based on the information they share with you and how well they have engaged with your website and brand across the internet. 
Every Pardot account has a kind of default scoring model. The lead scoring system works beyond that and can be customized to meet any organization's needs. A prospect's score is impacted by the number of downloads, pages viewed, web searches and Email click-throughs. For instance:
The number of downloads can be awarded as 25 points. Higher number of downloads garner higher number of points 

The number of pages viewed, and types of pages viewed indicates how well engagement of a prospect is with your site. This will assign 10 points to the prospect.

Website searches can also indicate a prospect's interests and priorities – here come 5 more points.

And, last but not least, Email click-throughs can also capture a prospect's interest in the content or offer embedded in the email. This can assign 50 points to that.
Scores are based on some of the implicit activities like number of downloads, email click-throughs, pages viewed, forms completed, and so on.
Grades are based on explicit information related to the prospect like industry, title, company size, and so on. 
While scoring indicates how much interested or engaged a prospect is with your reputed company, grading indicates how much interested or engaged your company should be with each prospect.
Also Check: Things You Should Update About Pardot to Optimize Business
Lead Scoring
A lead score, which displayed as a numerical value, shows how interested leads are in your product or service. 
By assigning points to the prospect can identify the most valuable activities like visiting the pricing page or requesting a demo and many more…
Action that affect lead score
Page Views :

  Add to a lead's score based on how much level of engagement they are showing or indicating with your website.

Site Searches :

Leads activities like searches on your site are telling of their priorities and interests.

Downloads:

 Specific downloads clearly indication of the current stage of the buying cycle.

Email Clicks:

 Email click-throughs can be a good indication of interest from your leads.
Adjust prospect score
You can either modify or enhance a prospect's score in the following ways:
Modifying the Baseline Scoring Rules.

Completion Actions on Forms or Form Handlers.

Modifying Scores via Automation Rules.

Modifying Scores during Imports.

Changing a prospect's score manually.
Setup for Lead Scoring
Scores are automatically assigned to prospects when they are converted. Scores constantly change based on prospects activities and interactions and show how engaged your prospects are with your marketing content. Pardot provides a baseline scoring system that you can customize. 
To customize or modify the baseline scoring model for Form Submission in Pardot, you have to perform the following steps: 
Click on Admin >> Automation Settings >> Scoring Rules.

Then click on the Edit Scoring Rules to change any of the rules.

Select Form Submission from drop down and adjust the score to 45 (any score).

Click on the Save Changes button.
Modifying Scores via Automation Rules
To create a new automation rule, perform the following steps:
Navigate to Marketing >> Automation >> Automation Rules

Click on the + Add Automation Rules button

Under Rules, select Match all

Select +Add new rule

Select Prospect emails open:: has opened any email:: in the last 5 days

Select +Add new action

Enter Adjust Prospect Score:: by:: 50  

To save the rule, click on the Create automation rule button.
Modifying Scores during Imports
If you have any kind of historical data that you are planning to import into Pardot then, at the time of import it is possible to modify the score of prospects by simply adding a column like 'Add To Score' into a .csv file. 
Changing a prospect's score manually 
It is also possible to modify or enhance the score of a prospect manually by simply navigating/going to their record. Just edit their record and modify the score.
Lead Grading
Lead grading helps marketing departments to differentiate between leads that are insignificant visitors on your site and the ones that are well sales qualified based on the explicit information like industry, title, company size, and so on captured related to the leads.
Leads are automatically evaluated that are totally based upon the number of implicit factors and also assigned a letter grade from A to F.
Have a look on a few of the criteria that marketers can utilize to set up their lead grading system:
Location:

If you prioritize leads based on their geographical location, you can score each lead based on where they are located.

Industry:

Based  on your target companies

Job Title:

Make sure you are selling to the right person who can take the decision related to it,

Company Size:

Do not waste time on companies that are too large or too small to use your product.
Setup for Lead Grading
It is very much important to incorporate a method pattern for how grading works in your organization by way of custom profiles. 
 It is important to develop a process specific to your organization. Grading can be automated with automation rules (e.g. if the job title contains 'marketing', increase the grade by a partial letter through the profile criteria match).
A Pardot grade is a rating based on how well a prospect's profile matches the ideal customer profile that you have set or looking for. The prospect rating is assigned as a letter grade that ranges from F (worst) to A+ (best).
All prospects are being assigned to a default profile when created. Since the default profile is already applied to every prospect, then you have to follow the best practice to edit the default profile in order to match your ideal prospect profile.

Use Case: Use Case – Suppose Your current grade is D. Then you will receive 2/3 letter grade for your company matching after that if you again receive 2/3 letter grade for Industry matching. As a result, your new grade moves or jumps upwards from D to C+.

Before going to solve any of the business requirements you must have to adjust the default profile. 

Click on

Marketing >> Segmentation >> Profiles

Click on the Default profile >> click on the Edit profile button. 

Make some adjustment to the grade weights (⅓, ⅔, 1) in the default profile to reflect the following:

Adjust Job Title weight to 1 letter

Adjust Company Size weight to 1/3 letter

Once completed with all the changes, now time to click on the Save Profile button.
The further step includes an Automation Rule set up in order to ensure these grading criteria whether applied to your prospects.
Navigate to Marketing >> Automation >> Automation Rules

Click on the + Add Automation Rules button to add it.
The next step to fill few details, that are mentioned below…
Provide name for new automation rule.

Select the proper Folder for saving the automation rule.

Addition of Tags to organize your automation rule.
The next step includes defining the rule criteria. For adding or modifying rule criteria, perform the following actions…
First, select a Match Type. Below are the match types Pardot offer 

Match All: – It will return results when it matches ALL of the criteria that you defined.

Match Any: – It will return results when any of the criteria matches.
The next step is to define the action. Now in the Actions section, you have to select at least one action in order to take place when your rule criteria are met. To add or modify actions, you should perform the following actions as mentioned below….
For adding an action, click on the + Add new action button. For removing an action, click on the trash icon.

By using the drop-down that defines the actions as per our business scenario.

Once you are completed with all the possible changes, the final step is to click on the Create automation rule button to save the rule. Your rule will be saved in paused mode.

In order to activate the rule that you have just created, navigate to Marketing >> Automation >> Automation Rules and locate your new rule and in the final click on the Resume button. 
Conclusion
Sorting leads based on grading and scoring saves the most of time consumption on leads in order to know the degree of conversion of leads into opportunity. It increases close rates and further improves sales and marketing alignment. It delivers the best way for sales representatives (reps) to prioritize early-stage prospects that means they can focus on the most viable prospects. Lead scoring and grading enable sales reps to prioritize business development activity.
Contact Us
Bio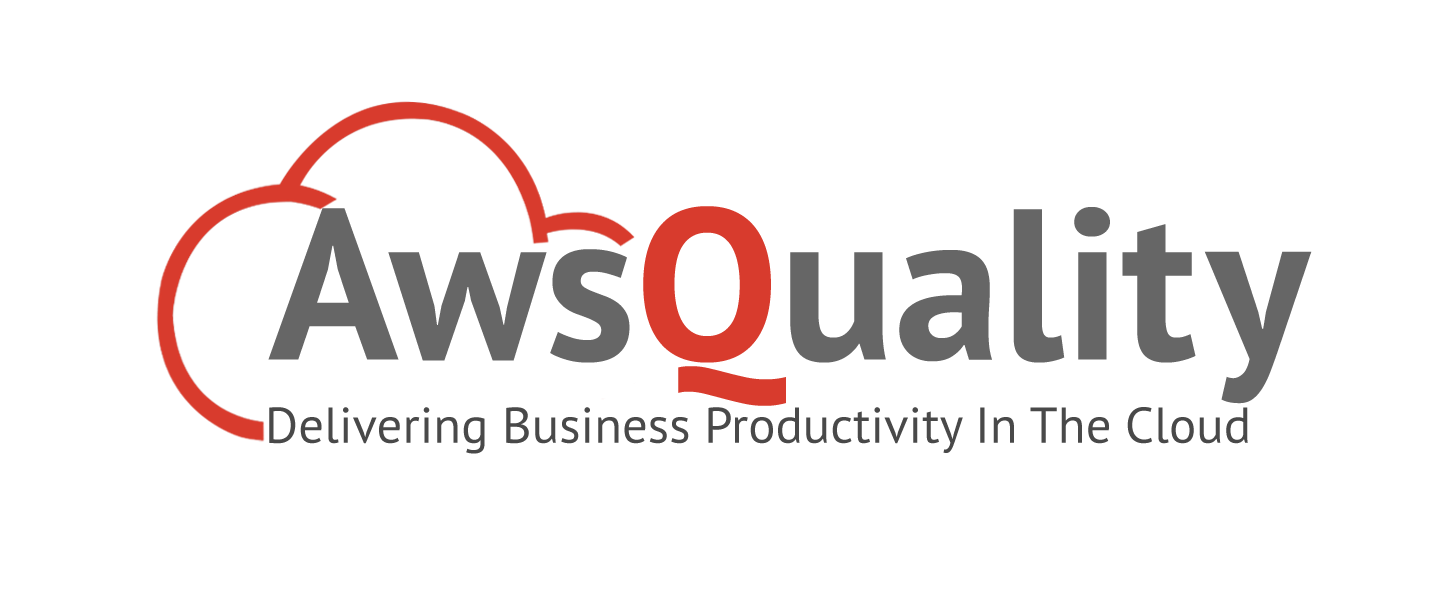 AwsQuality helps businesses gain competitive edge with solutions on Salesforce cloud and mobile technologies with Offices Noida India, Louisiana focused customers are in the UK, US, Asia, South America and Australia.