Mortgage Innovation for Financial Services Cloud: Know All About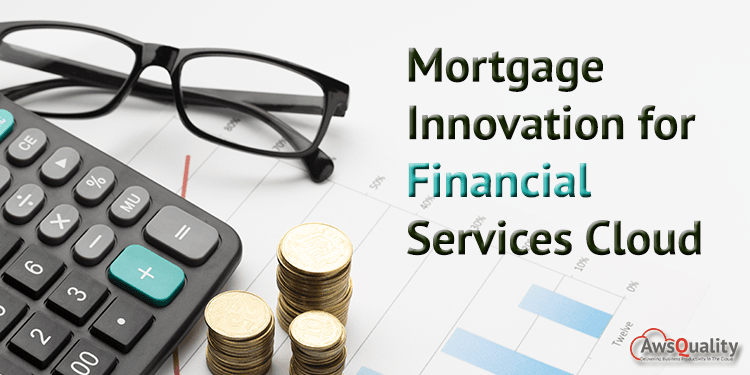 Mortgage Innovation for Salesforce in Financial Services Cloud, a new product launched by Salesforce, is intended to speed up the mortgage application procedure. This new tool extends Financial Services Cloud capabilities that will unify the mortgage experience for customers, lenders, and partners. It also contains a guide for the residential loan application process and a new mortgage data model.
Why is it required?
Mortgage businesses are under more pressure than ever to make the financing process simple and borrower-focused due to the rising competition from financial organizations and independent brokers. Mortgage applicants sometimes require loans for their enterprises, cars, and children's education expenses. As a result, Financial Innovation powered by AI can aid Salesforce users in finding them.
When working with a Financial Services Cloud Mortgage firm, borrowers' most challenging and time-consuming activity is applying for a mortgage. A mortgage application process that depends on numerous disjointed steps typically takes 1.5 months to get approved. This cutting-edge innovation will streamline the procedure by giving homeowners an extra advantage in getting their problems resolved in a short amount of time.
I'll highlight a few of the financial innovation aspects of cloud-based financial services here.
Smooth Loan Process:
It leads users through pre-built, step-by-step activities and recommendations to acquire pertinent data, easing the path for borrowers and loan officers through a home loan application.
Initially, loan officers must manually submit data and document the loan process, which raises the possibility of error and adds time, impacting their productivity. Applications are smoother for all parties with Salesforce's recently announced capability, and loans close quickly.
Financial Data Model:
It offers 13 pre-built mortgage objects that make it easy for loan officers to keep an eye on and track for information like the applicant's address, Income, and job. These objects also provide simple procedures to gather information like these. Once the data has been collected, lenders have the option to employ Financial Services Cloud from a variety of business angels.
Management of Documents more Simply:
It offers a streamlined document collection approach, improved checklists, and automatic approval administration. For instance, by using the list and ensuring that no job or document is overlooked, a loan officer and borrower can work together. Borrowers can quickly upload any missing documentation through a secure site if necessary.
Process Transformation:
From pre-application to post-close, it changes the mortgage process in marketing, sales, servicing, integration, application development, and analytics. With Salesforce, lenders can automatically reach out to the best leads for loan officer outreach and engage borrowers earlier in the home purchasing process with intelligent marketing. Lenders, borrowers, and partners can communicate with one
another throughout the application process using any device thanks to digital portals that facilitate document gathering, embedded business processes, and support knowledge bases.
Detailed View:
Since this system is completely integrated with the Customer 360 Platform, a feature that enables lenders to generate a single picture of the borrower, a more in-depth analysis for maximizing efficiency is provided. Deep ties with borrowers are advantageous. Salesforce, loan origination platforms, and point-of-sale systems can all exchange data quickly and securely.
Completely Modifiable:
With an API-led approach to integration, lenders may generate a comprehensive picture of each customer's borrowing history and further automate important mortgage activities like underwriting, loan onboarding, and loan servicing. For instance, when connected via MuleSoft APIs, data gathered in Financial Services Cloud can safely create a loan file in the loan origination system.
Wizard for Mortgage Applications:
This wizard gathers information about applicants for appropriate forms and verifies the requirements for loan applications. These new AI-enabled functionalities are used by financial services organizations that use Salesforce to detect potential upsells to their consumers and better use the data.
Advantages:
Make the mortgage application process easier and quicker.
Able to get additional client data via its CRM platform during mortgage applications.
Increase the approval timeframe.
Make the mortgage application procedure as efficient as possible for borrowers and lenders.
Streamlines the tracking and approval of documents.
It enables lenders to build stronger connections with each borrower.
It is significantly simpler to manage automatic approval processes and document tracking.
Five things to know about Salesforce Financial Services Cloud's mortgage innovation
Salesforce has continued adding general financial services capabilities since the Financial Cloud Salesforce (FSC) release. Still, it has also shown a persistent interest in sub-verticals like the mortgage sector. Before 2019, FSC lacked features made especially for mortgage brokers, bankers, advisers, underwriters, or agents and their teams, so they started to create new features like a loan application procedure, a mortgage-focused data model, document tracking, and approvals. Here are the top five things you should be aware of if you are contemplating FSC as the CRM+ for your mortgage operations, given the extra, comprehensive developments that have happened in the Salesforce platform since its first release:
1. Belonging to the mortgage sector does not restrict your use of FSC functions
Your mortgage company can take advantage of all the services typically offered by Sales Cloud, Service Cloud, Experience Cloud, and Cloud Financial Services by subscribing to FSC. You will retain access to all of the other tools described just because you take the extra steps to enable mortgage-specific functionality, which is especially advantageous for firms with various functions like retail banks.
Do you want to keep tabs on a potential mortgage loan buyer from the moment you begin to counsel them? Utilize the default Lead object. Has the potential customer developed into a more solid, concrete sales opportunity? Change their Lead record into a Person Account and any associated Opportunities. Have they advanced to the loan application stage? From the Salesforce For Mortgage Brokers package, create a Residential Loan Application and link it to the Opportunity and Loan Applicant, which is your Person Account. You can quickly understand how the complete capability would help your company or client and how it might enable the highly desired 360-degree view of every customer so that staff members can offer the best service possible.
2. Mortgage significantly expands the FSC data model.
Some of the information given expressly for mortgage users, such as the Residential Loan Application and Loan Applicant, has already been stated.
In addition, you may link your mortgage-related data into a customer-centric model using general FSC data points like Households and Financial Accounts. Imagine that your business is a retail bank offering mortgage origination and standard deposit products. The Smith family, headed by parents John and Jane, is one of your clients. Their son Joseph, who is in college, has his checking account in addition to John and Jane's combined checking and savings accounts.
The Smiths are lucky to have a permanent home for the family and property on a lake up north where they like spending weekends in the summer. The FSC data model will enable you to store all this data—three people, three Financial Accounts, and two mortgages—within a single Household and a single view (or differentiated views if desired) for each of your employees, regardless of whether they work as front-line tellers or mortgage loan originators.
3. Automate all of your operations, from fundraising to applications.
With the full power of the Salesforce platform supporting the FSC and Salesforce For Mortgage Lending features, your organization can use what has already been built as a template if you have additional customization needs beyond what is provided out of the box. Within the FSC package, you will find pre-built Screen Flows that guide users or customers through various steps and automation in a wizard-like fashion. The standard Flows can be copied and altered to make the active version more relevant to your users. ‍
4. Don't allow your clients to lose out on Experience Cloud borrower access. ‍
The saying "An educated customer is a happy customer" reminds us to always communicate clearly with our customers because most people prefer to know the facts rather than be kept in the dark. With their nifty pizza tracker, which shows exactly where in the process a customer's order is from when it is placed to when it is ready or delivered, Domino's Pizza was one of the early adopters in realizing the truth of the assertion.
Consumers want to know where they stand in the process and what they can do to advance it, and applying for a home loan is no different. A customer's ability to have on-demand access to the information can only be partially resolved by email traffic verifying that specific phases have been accomplished.
Enter Experience Cloud, a set of Salesforce features that is general and utilized by many different businesses for various purposes but which has a unique value proposition for the mortgage sector. Give your consumers online access so they can get the most recent information, but also let them take part in the process by interacting with the application directly if further information is required, etc.
For instance, ask them to directly input all their pertinent information into your Salesforce instance, such as their address, Income, or Employment information. Reducing the number of attributes that must be manually entered again after being recorded is a significant improvement.
5. Use Mortgage Business APIs to integrate POS/LOS systems
As with all modern technologies, a residential loan application has a lot of inputs and is only partially usable if used in isolation or if the inputs do not produce valuable results. Use these options as you create your business architecture because Salesforce integrations with third-party systems are highly prevalent with SFDC Financial Services Cloud. After all, other tools frequently serve as the systems of record for different properties.
Please get in touch with me to discuss more if your company or client is curious about how to use FSC technologies in your mortgage business.
If you still have questions on the mortgage application process or are unsure of where to even start, feel welcome to reach out to our experts at AwsQuality Technologies to get free quotes. We'd love to help!
Contact Us
Bio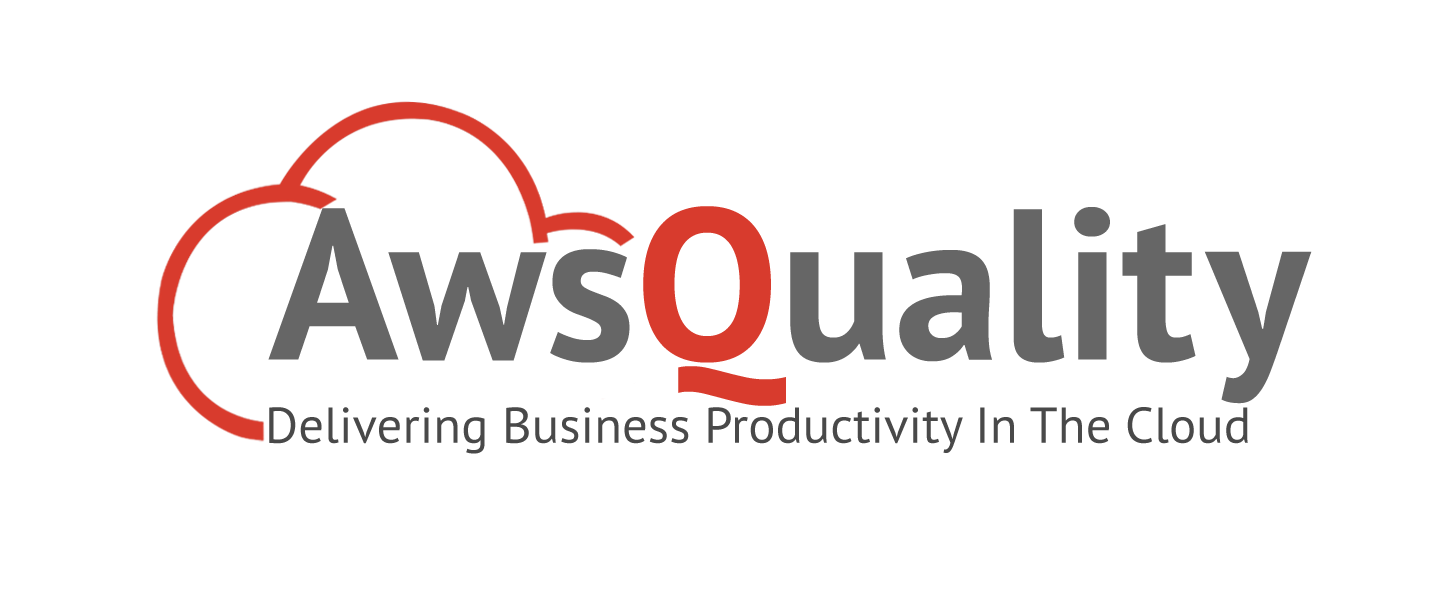 AwsQuality helps businesses gain competitive edge with solutions on Salesforce cloud and mobile technologies with Offices Noida India, Louisiana focused customers are in the UK, US, Asia, South America and Australia.