Managing Your Business Growth with Salesforce Service Cloud's Customization Tools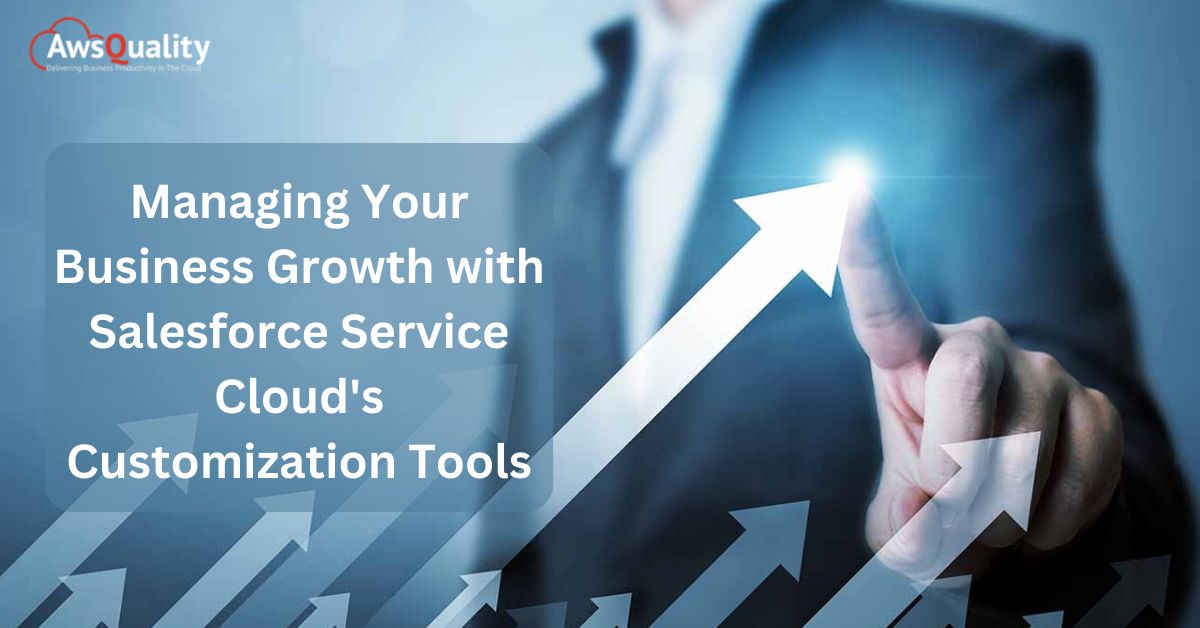 Businesses have advanced considerably from conventional procedures to contemporary workplace cultures. The use of technology has changed how firms work. Whereas it used to take hours for personnel to complete a task, it now takes only half as long.
Agility and flexibility are required in today's company culture. You must be swift whether you are planning your next project, releasing a new product, optimizing your company processes, or considering a novel strategy to attract additional clients. This is where a well-set-up CRM enters the picture.
The global market has various CRM options, but Salesforce is a cut above the competition. It includes strong capabilities and features that can help you easily manage your business operations.
Because Salesforce is an expandable platform, you can customize it to include features or functionalities that might not be built-in already. Let's explore what Salesforce Customization is and the advantages it offers.
An Overview of Customizing Salesforce
Salesforce Service Cloud customization is the process of adding extra, scalable functionality to the Salesforce platform through the creation of bespoke software and coding. It enables businesses to enhance the platform's usability and make it simple for their teams to utilize. Businesses may reimagine how they interact and engage with their clients, boost team output, and maximize return on investment.
Users can improve the CRM's current features or functionalities that are not native to Service Cloud Implementation Services through customization to get results that can be put into practice.
For instance, it's difficult to get users to adopt Salesforce-powered communities. While Salesforce can construct guided walkthroughs, you'll still need help from knowledgeable support staff to become familiar with this platform.
When should we customize?
Suppose you divide your business process into the components that can be customized and the components that will be handled by configuration. There are countless reasons to customize the platform; nevertheless, let's go over some of the most prevalent ones that we have seen and heard about:
Workflows and validation rules may need help to handle the business process skillfully.
We should customize for third-party integration.
The required information must be gathered after the regular reports.
Today, most individuals handle their data outside of Salesforce using Word or Excel. Why? We use customization to get around this because it takes a long time to do it inside Salesforce.
If you decide to create Apex code or triggers, you can do it either by hiring an implementation partner or an internal developer. You have various options if you decide to use Visualforce for one thing. You may either engage a Salesforce Implementation Partner to create your user interfaces, use AppExchange apps like SkyVisualEditor, or use an in-house developer.
We now understand the appropriate times for customization, and we will discuss its use.
Salesforce Customization Usage
The fact that Salesforce is so adaptable is the key factor in its popularity.
Organizations in the B2B and B2C sectors are interested in services and solutions separate from platforms intended for production, in addition to customized emails and offers supported by purchase history. They only possess one item that meets their unique demands. Additionally, they want everything done in a way that is both clear and efficient.
Service Cloud Implementation Services can be configured to meet your specific business goals and requirements. Enhance the value of your marketing and sales efforts, attract more new clients, and enhance your revenues. Assist you in adopting the top CRM platform in the world and utilizing all of its benefits for your company.
JavaScript Buttons, Triggers, and VF Pages are examples of customization. To learn more about salesforce customization services and to change the system functionalities for the organization's growth, continue reading.
How can We Improve and Boost your Company's Sales through Customization?
The Salesforce CRM Customization features enable your business to support clients, deal with threats, identify solutions, and provide value. Customer success is made possible by Salesforce custom application development, and it will be beneficial to concentrate on the consequences for your own company's performance.
Here are some suggestions for using customization to enhance your business success.
Increasing the Prominence of Customization:
To provide your customers with individualized service, look for needs that can rapidly access accounts, contacts, tasks, events, and other pertinent personal data. Customization offers a good framework for handling all consumer data.
Management of Time:
We don't have enough time to finish tasks because we have so many responsibilities, and the days are getting shorter and shorter. Get the notion to merge your customers' calendars, schedules, activities, etc., to conquer this Salesforce customization. Doing so can save downtime and complete the assignment by the deadline.
Suitable Sales Leads:
Finding the ideal lead these days is a laborious procedure. Salesforce Customization assistance lets you quickly track each prospect, including their major points, expectations, and any other pertinent data that results in the greatest sales funnels. Using this procedure, you'll be able to determine exactly where the lead is and their best course of action.
Assistance Management:
When problems emerge during an event or prompt steps are made to restore complete functionality, Salesforce customization assistance offers greater service.
Boost Productivity :
A high-efficiency system will give your business and your customer genuine value for the action taken, increasing the company's productivity. Salesforce customization eliminates waste processes and reduces effort.
The Need for Custom Salesforce Development
Without question, Salesforce, the best CRM software currently available, provides everything your company needs to succeed.
However, as your company grows and attracts more clients, it will require solutions tailored to its particular requirements. When that happens, Salesforce customization will benefit you.
4 Strategies for Salesforce Customization to Help You Reach Your Business Objectives
In handling intricate business processes, Salesforce may be your ally, but customizing it will help you get the most out of your platform.
You can gain the following significant advantages from Salesforce customization:
Custom Reports
Reports provide you with a broad picture of your company's success. Still, customized reports allow you to delve more deeply into the sales pipeline and the performance of particular customer groups and sales territories. Using the Report Builder's default features to configure standard reports only shows you data from standard objects. Customization, often carried out using APEX code, can be used to request data from certain integrations. To collect data for these reports, extra fields, columns, and lines that are not already present in Report Builder are needed.
Arrangement With Other Systems
A unified picture of all consumer data would benefit your company. Try to get data without having to switch between multiple applications. Because Salesforce interfaces with other systems, you can use Salesforce to obtain data from other programs. Salesforce enables you to maximize the potential of your tech stack's various products when they are integrated.
Better Automation
Users can use the default Salesforce configuration's built-in Workflow and Approvals features. Users using Process Builder and Flow Builder can also improve automation, for example, by enabling automated updates following a relevant field change. But with the help of a reliable Salesforce partner, a customized Salesforce org may assist in automating complicated procedures like purchase orders, revenue estimation, discount acceptance, and more.
Enhanced Analytics for Well-Informed Decisions
Your CRM software must constantly show how your sales and marketing teams engage with your target market. No matter the activity—drip email campaigns, advertising campaigns, or routine social media activity—if you don't have the correct data, your team won't be able to make critical decisions. Salesforce customization ensures you have access to internal or external tools for data analysis.
It allows you to add a few fields, add an extra column to a report, or integrate with other systems to meet certain needs to make your dashboards informative. You receive the appropriate information. As a result, it enables you to make knowledgeable choices about customizing customer journeys, boosting revenues, and reducing costs.
A Conclusion
The choice to customize your Salesforce organization depends on your company's objectives. It will help if you determine whether you are utilizing your CRM to its full potential and achieving the necessary ROI. If not, it is best to customize your Salesforce Org to better meet your company's demands.
Contact Us
Bio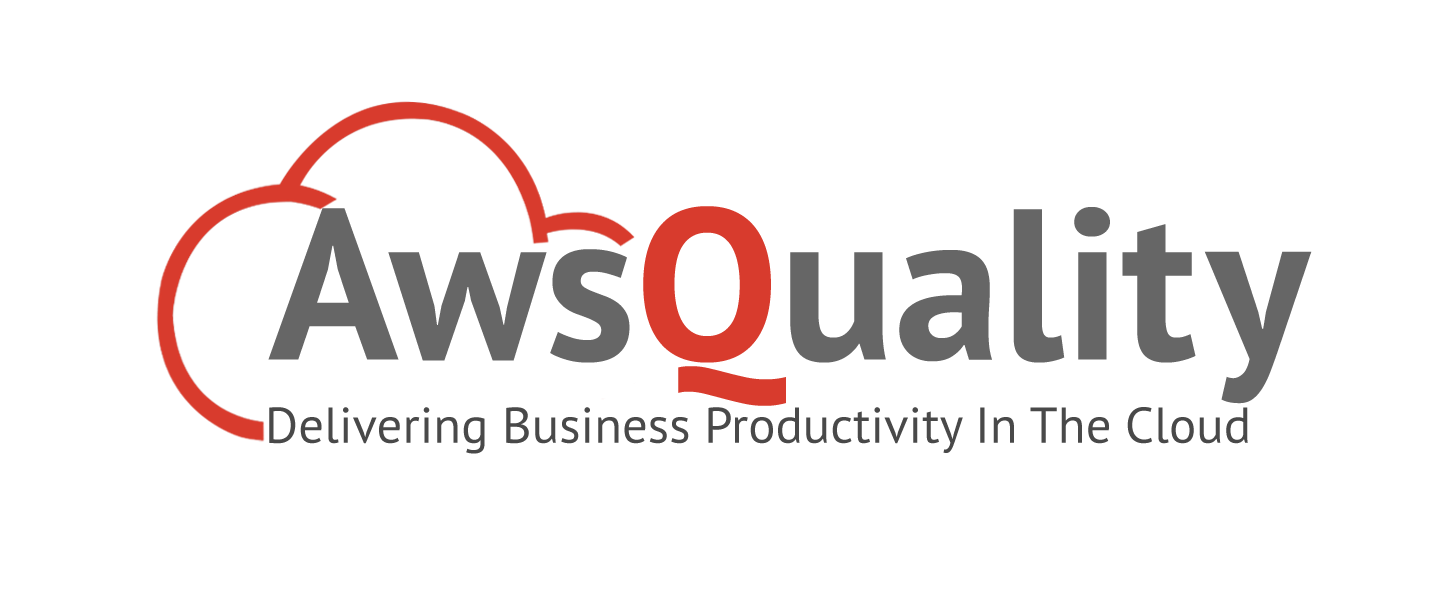 AwsQuality helps businesses gain competitive edge with solutions on Salesforce cloud and mobile technologies with Offices Noida India, Louisiana focused customers are in the UK, US, Asia, South America and Australia.