How Marketing Cloud can help to gain your business !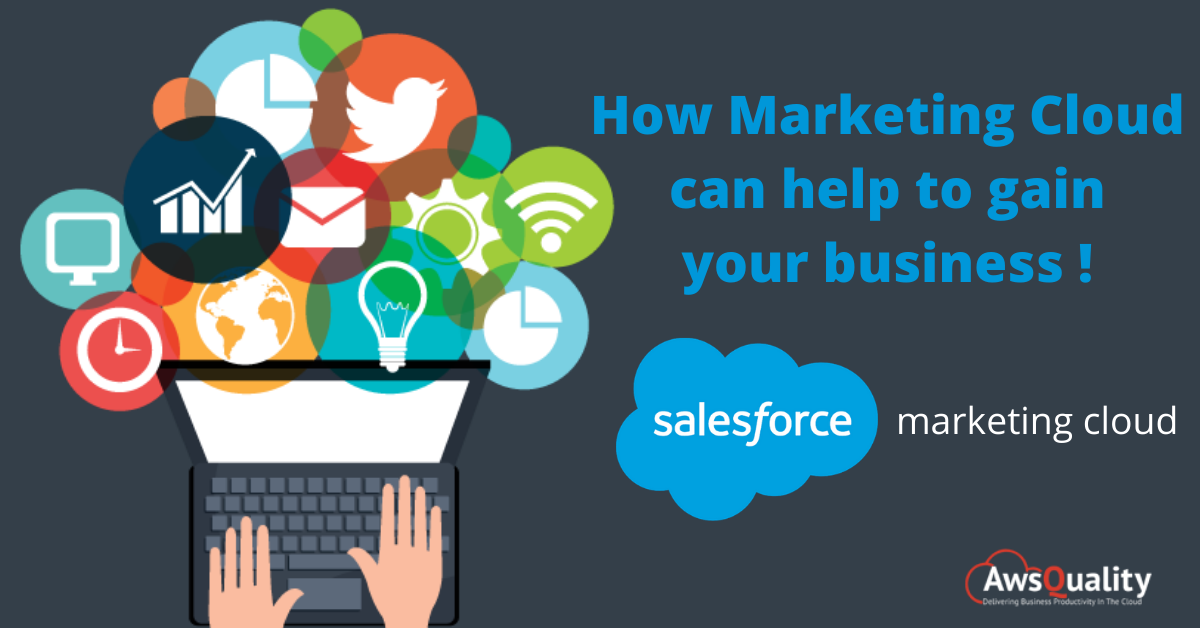 The Salesforce Marketing Cloud (SFMC) has recently gained attention as businesses learn about the astounding benefits it can produce for a company. Many people are unaware of the countless opportunities and intricate details of this Salesforce platform or cloud. So, let's talk about how SFMC (Salesforce Marketing Cloud) can help your company. A customer relationship management (CRM) platform called Salesforce assists businesses in making better choices regarding all areas of their operations, including sales, Marketing Cloud, service cloud, etc. It must make sure that there is a better relationship between the client and the business.
Also Check: How does Salesforce help Organizations to Increase Sales Productivity?
Salesforce Marketing Cloud (SFMC): What is it?
The Salesforce platform contains a variety of clouds or modules, as was already explained. Each cloud focuses on a specific company function, such as cloud marketing or customer support. The marketing cloud helps marketing teams who want to improve customer experience and boost revenues by providing them with resources. The numerous tools in the marketing cloud-enable firms to communicate with their current and potential customers more effectively. They can attract the correct audience and close more sales with insights into the best times and channels to reach customers (SMS, social media ads, email, etc.). Making real-time decisions is easy when you have a Marketing Cloud Salesforce Integration
Salesforce Marketing Cloud's advantages
The top advantages of the Salesforce Marketing Cloud include the following:
Better management of data
AI-enhanced improvements to performance and predictions
Monitor and evaluate your performance
Automate to create a personalized experience.
Enhanced data management
Having a lot of data is useless; better data management is. It must be simple to import, access, and view the saved data. This is feasible with the help of the efficient data models provided by the salesforce marketing cloud. Brands can efficiently import and export data by building a relational database using different data models. Not at all. You can use many data models and store different data types in the Salesforce Connect Marketing Cloud.
Additionally, the data models are SQL-compliant, a computer language for managing data. Data is the foundation of a marketer's ability to manage an effective ad campaign for the brand. Personalization also gets more straightforward as you can explore and access the data needed to choose Marketing Cloud Salesforce Integration. Overall, employing SFMC makes everything hassle-free, including data storage, data transfers, and relational data creation (Salesforce Marketing Cloud).
AI-enhanced improvements to performance and predictions
If your clients aren't even opening or viewing your emails, SMS messages, and other social media advertisements, what's the point? Wouldn't it be wonderful to have a precise forecast of the ideal moment to send an email to your clients and customers (i.e., when they will see it)? This is precisely what Salesforce's in-house AI (Artificial Intelligence) model, termed "Einstein," performs for you.
For each customer, the AI forecasts the facts as mentioned above. It accomplishes more than that. For example, the AI forecasts will interact with your promotional emails and texts with Einstein's engagement rating tool. In addition, based on user behavior, Einstein provides you with an engagement frequency to determine how many emails to send to each customer. Your marketing team will see a rise in interaction thanks to precise predictions and AI-powered engagement scores.
Monitor and assess your performance.
Analyzing past performance is beneficial going forward. It aids in fixing any mistakes or putting new tactics into practice to perform better. However, it would take a lot of work manually for every step the marketing team took. However, the Salesforce Marketing Cloud's "analytics builder" tool lets you monitor and evaluate how well all of your marketing campaign-related actions are performing. The analytics builder makes it possible to get all the information you require, whether you need to know about the visitors visiting your company's website, the reach of your email marketing, or the effectiveness of your social media profiles. The analytics builder in the marketing cloud allows you to keep track of the number of prospects and clients you have at each stage. You can quickly and without a problem make business judgments regarding marketing initiatives using the information presented above. Your business may also attain the desired outcomes.
Automate your approach to personalization
Every client is unique. As a result, you must provide for each of them uniquely. Recently, providing clients and potential customers with a tailored experience has become essential. The salesforce marketing cloud's powerful automation capabilities assist you with tasks like segmentation, file upload, data extraction, etc. A customer journey can be created for each individual using the automation tool known as "Journey builder" in the marketing cloud. This tool allows you to do so across various communication channels, including email, SMS, the web, advertisements, and push notifications. This also monitors the consumer journey and takes appropriate action. You may also determine the length and complexity of the customer journey, whether by emailing a customer who has added items to the basket but has yet to finish the transaction or by reminding them through SMS until the trip is over.
What do B2B companies have as their primary goal?
We care about retaining consistent, lifelong consumer involvement. To do this, one must interact with clients at every touchpoint and give them excellent service. Salesforce Marketing Cloud manages actions from awareness to advocacy and can closely monitor consumer behavior.
How can you use Salesforce Marketing Cloud to connect with prospective clients?
Salesforce Marketing Cloud's well-designed platforms adhere to clients' fundamental ideals. Below is an explanation of a few of them.
Cloud Marketing Connect
Its goal is to make customers feel valued by giving individualized content at each touchpoint and forging a relationship between the customer and the company. With the help of this platform, the Salesforce Marketing Cloud can develop an integrated customer experience.
Analytics Framework
With the help of this application, you may evaluate your efforts and comprehend customer behavior and interests across channels. It offers information that may be applied to improve customer journeys and create marketing objectives.
Content Creator
It is a cross-channel content management platform that can be used as the only container to store the secondary research and information from searches for usage in the Marketing Cloud in the future.
Personalized building tool
This device is part of the Einstein framework. To help organizations reach their audience more successfully, predictive analytics was initially used to develop insights and dashboards based on customer buying preferences and propensity. This can be used to create a strategy for consumer engagement.
Increased Publicity
Through a greater understanding of client attributes and behavior, it aims to segment your mailing list and assist you in better focusing on prospects.
Journey creator
Using this module, you may create automated customer journeys that will provide the best contact when potential customers reach your brand. Because it lets you view different marketing channels from one window, it offers engaging consumer experiences to make them feel valued and appreciated.
Final Reflections
One of the top CRM platforms, Salesforce serves more than 150 000 enterprises. The CRM's many clouds can assist you in running your organization. Whether it's converting prospects into customers or boosting sales, using the marketing cloud for all your marketing requirements may favor how well your business performs. Having a trained Salesforce Marketing Cloud Consultant is also essential to get more significant outcomes.
Know more about Salesforce Integration
Contact Us
Bio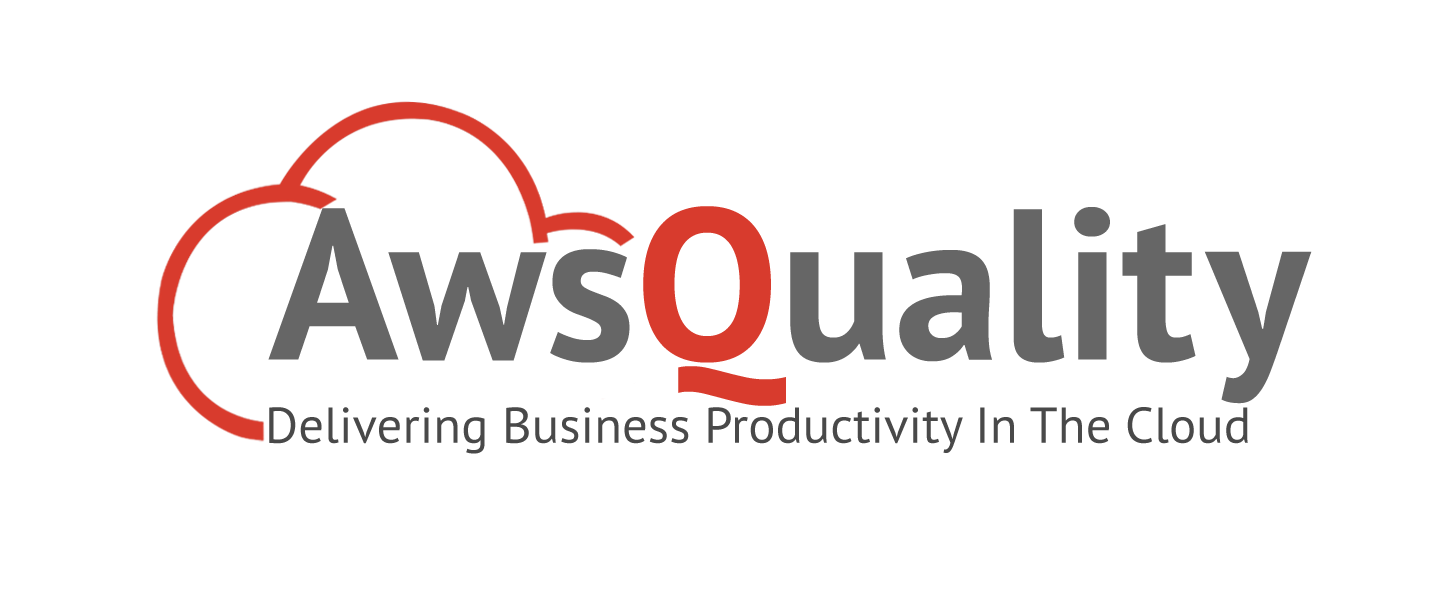 AwsQuality helps businesses gain competitive edge with solutions on Salesforce cloud and mobile technologies with Offices Noida India, Louisiana focused customers are in the UK, US, Asia, South America and Australia.