Need and Advantage of Salesforce Flow Builder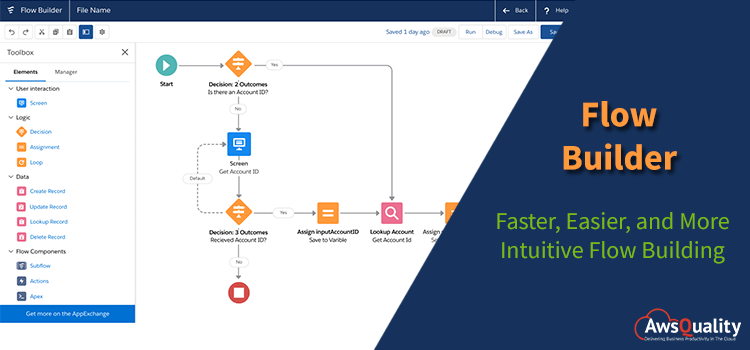 Flow Builder is a faster and easier tool designed by Salesforce for the marketing people to assemble the flows efficiently. It makes Lightning Flow even better and replaces the existing Cloud Flow Designer tool.
Also check: Salesforce pardot for the optimation of small business
Flow Builder is created with our newest and most innovative front-end technologies to give the best flow building experience.
Why Flow Builder Needed?
Flow Builder comes with significant improvements by replacing Cloud Flow Designer which is lacking with some technological advancements.
Flow Builder is needed because of various advancements in technology and increased expectations among both employees and customers.
Cloud Flow Designer was using Adobe Flash which has been coming to an end.
Previous technology lacking debug information from inside the tool.
Guided Action List components are needed.
Salesforce designed Flow Builder to improve the flow building experience with four keys design principles in mind-clarity, efficiency, consistency, and beauty.
Flow Builder features:
User-friendly shapes: Its convenient shape makes flows easier to read.
Fast Performance: Since it is built with the latest technologies, hence it has Lightning-fast performance.
Lightning Design System: Its Standard controls are based on the Lightning Design System to make the builder more efficient to use.
Diversified toolbox: It contains simplified and user-friendly toolbox which makes easier for users to find the element you're looking for.
Flow Builder Advantages:
Support for flow screens using Lightning components.
Access to debug information from inside the tool.
Association of flows to records using the Guided Action List component.
Flow Builder is developed with Flash-free that means no need of Adobe Flash.
How to get transition from Cloud Flow Designer to Flow Builder?
Flow Builder will be available in both Lightning Experience and Salesforce Classic. You have to do nothing more in order to migrate from Cloud Flow Designer to Flow Builder.
All the flows whichever created in Cloud Flow Designer will open automatically in the new Flow Builder. Your active or inactive flows will continue to run as usual. Whenever you modify and save an existing flow in Flow Builder, Salesforce automatically saves it as a new version of the flow.
If you'd like some help regarding Flow Builder, don't shy away from dialing our number and communicate with Salesforce Consulting Company.
Contact Us
Bio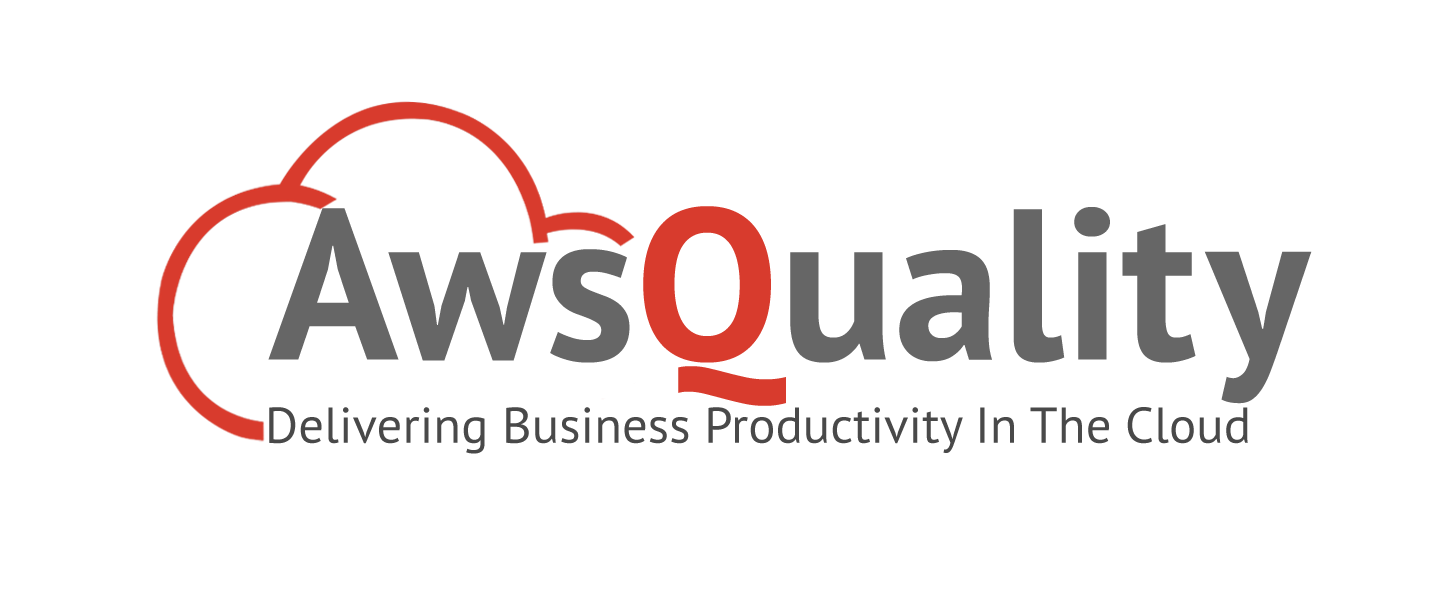 AwsQuality helps businesses gain competitive edge with solutions on Salesforce cloud and mobile technologies with Offices Noida India, Louisiana focused customers are in the UK, US, Asia, South America and Australia.