Five New Salesforce Marketing Cloud Features Coming in the Spring of '23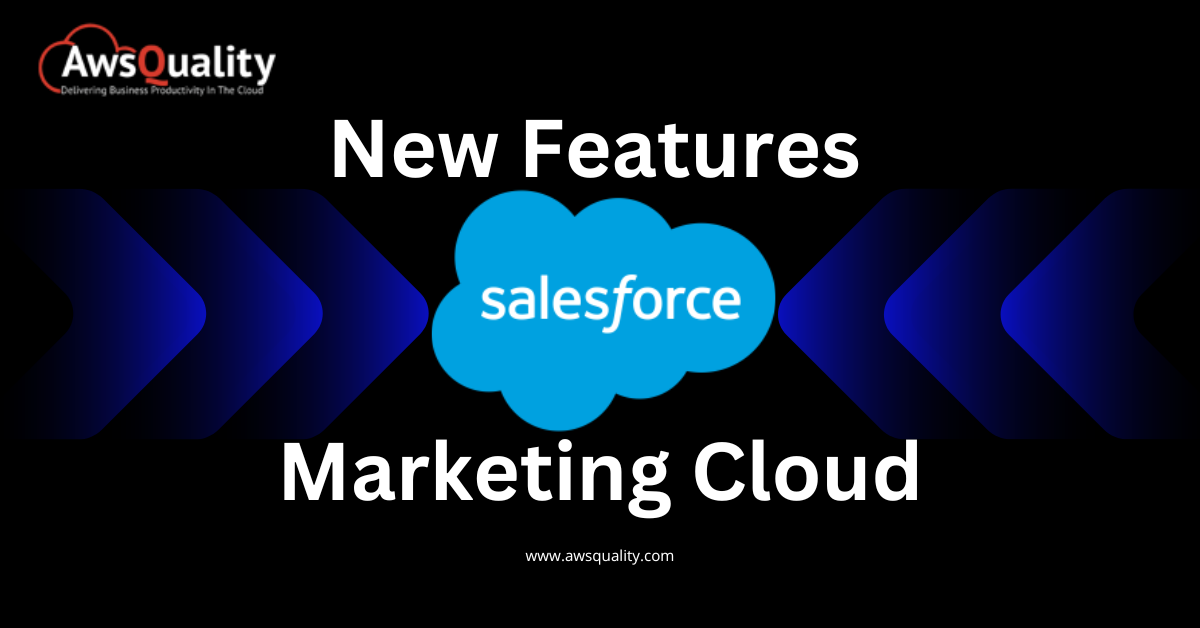 Some intriguing new features for the Marketing Cloud are included in this Spring 23 Release, enabling organizations to quickly integrate and automate their data, workflows, and systems. Businesses searching for a streamlined IT stack and automation to accomplish expansion cost-effectively can benefit from these latest enhancements. With the help of these improvements, companies may boost productivity while saving money, giving customers a more tailored experience. The five new Salesforce Marketing Cloud capabilities from the Spring '23 release that companies may use for effectiveness and cost-effective expansion are highlighted in this blog.
WhatsApp Business Messaging has been Added to Marketing Cloud Engagement.
In a move that will be welcomed by marketers everywhere, WhatsApp Business Messaging has been added to the Marketing Cloud Engagement platform. This addition will make it easier for marketers to connect with customers via WhatsApp, one of the most popular messaging apps in the world.
With over 2 billion active users globally, WhatsApp is a remarkably effective tool for marketers to connect with their target markets. Marketers can now use WhatsApp to send targeted messages to clients, publish significant updates and news, and even offer customer assistance, thanks to the inclusion of WhatsApp Business Messaging in the Marketing Cloud Engagement platform.
One of the key benefits of using WhatsApp for business messaging is that it is a highly personal and intimate communication channel. Customers are more likely to engage with brands on WhatsApp than on other channels, such as email or social media. This is because WhatsApp messages feel more like personal conversations than they do like marketing messages.
The fact that WhatsApp is a very engaging medium is an advantage of using it for business messaging. WhatsApp allows marketers to send multimedia messages, including images and videos, and interactive components like polls and surveys. Because of this, it is simpler for marketers to interact with clients and obtain insightful feedback.
Describe the Journey Builder History Dashboards
Businesses can monitor their journey activities more effectively and quickly with the help of new Journey Builder History Dashboards included in the Spring '23 edition of Marketing Cloud. With sophisticated filtering and sorting tools, businesses can soon gain surface insights and tailor their journey data to suit their needs better. Additionally, exporting contact and journey data contributes to the effectiveness of surface insights and learning sharing. These functions enable firms to make deft judgments based on the data while saving crucial time.
Visual Pivot Tables in Marketing Cloud Intelligence Let you Unlock Insights and Optimize Campaigns
A game-changer for companies searching for ways to analyze and validate their data to answer challenging issues is Marketing Cloud's Visual Pivot Tables functionality. Businesses may now use the new capability to move between a comprehensive pivot table and an aggregate widget view to spot trends and insights. Practical data evaluation is facilitated by the feature's simple data organization and straightforward filtering options.
It is possible to quickly verify the accuracy of the data because pivot tables may be created immediately from dashboard widgets. Visual Pivot Tables in Marketing Cloud Intelligence are a powerful tool that allows marketers to analyze and visualize large amounts of data, unlocking valuable insights and helping them to optimize their campaigns. Pivot tables provide a flexible way to summarize and organize data, allowing marketers to quickly identify trends and patterns that can inform their marketing strategies.
With Visual Pivot Tables in Marketing Cloud Intelligence, marketers can easily drag and drop fields to create custom reports, filter data to focus on specific segments or periods, and even drill down into individual data points for a deeper understanding of performance. The visual interface makes it easy to spot trends and outliers. At the same time, exporting data to Excel or CSV format allows marketers to share insights with stakeholders across their organization.
Marketers can better understand their clients, find ways to increase interaction, and optimize their efforts for increased effectiveness by using Visual Pivot Tables. For instance, pivot tables can be used to analyze consumer engagement across several channels, determine the best messaging and content formats, or find areas where targeting and personalization could be enhanced. With this information, marketers can make data-driven choices that improve campaign outcomes and return on investment.
Salesforce Data Cloud can Help you Revolutionize your Advertising
Businesses can use the exceptional update in the new Marketing Cloud Spring'23 edition to customize their advertising across platforms. Companies can enhance existing customer profiles by integrating Salesforce Data Cloud with first-party advertising partners. Businesses may optimize ad expenditure and raise ROIs with better segmentation and broader reach. In addition, customer anonymity is maintained throughout the procedure. Utilize this revolutionary technology to transform your advertising approach and stay one step ahead of the competition.
Data Stream Control in Cloud Intelligence for Marketing
The new Data Stream Control feature in Marketing Cloud eliminates the different obstacles to data stream management, making it simple to manage data streams and increasing productivity. The new Data Stream Control update for Marketing Cloud centralizes data stream insights and administration into a single dashboard, giving users immediate visibility into which data streams require attention and increasing productivity.
Data Stream Control is an essential feature in Marketing Cloud Intelligence that allows marketers to manage data flow from multiple sources into their marketing analytics platform. With Data Stream Control, marketers can ensure that their data is accurate, consistent, and up-to-date, enabling them to make informed decisions about their marketing strategies.
Data Stream Control allows marketers to manage data streams from various sources, including website analytics, CRM systems, social media platforms, and more. By setting up rules and filters, marketers can ensure that only relevant data is included in their analytics and that data quality is maintained over time.
Data Stream Control offers solutions for data cleansing and transformation in addition to controlling data streams, enabling marketers to normalize data and eliminate inconsistencies or errors. This guarantees that data is reliable and suitable for analysis and decision-making.
Data Stream Control is a crucial part of Marketing Cloud Intelligence, allowing marketers to use their data and make defensible choices regarding their marketing tactics. Marketers may improve their efforts' efficacy and return on investment (ROI) by ensuring that data is reliable, consistent, and current.
Conclusion
Do you prefer to juggle numerous providers and programs to meet your marketing needs? If so, you should contact a reputable Salesforce Consulting Partner like AwsQuality. As a qualified and highly skilled team of Salesforce specialists, we as Salesforce Consulting partners provide the highest caliber services to meet your unique business requirements. With our Marketing Cloud Services, let us assist you in streamlining your operations and automating your marketing initiatives.
Contact Us
Bio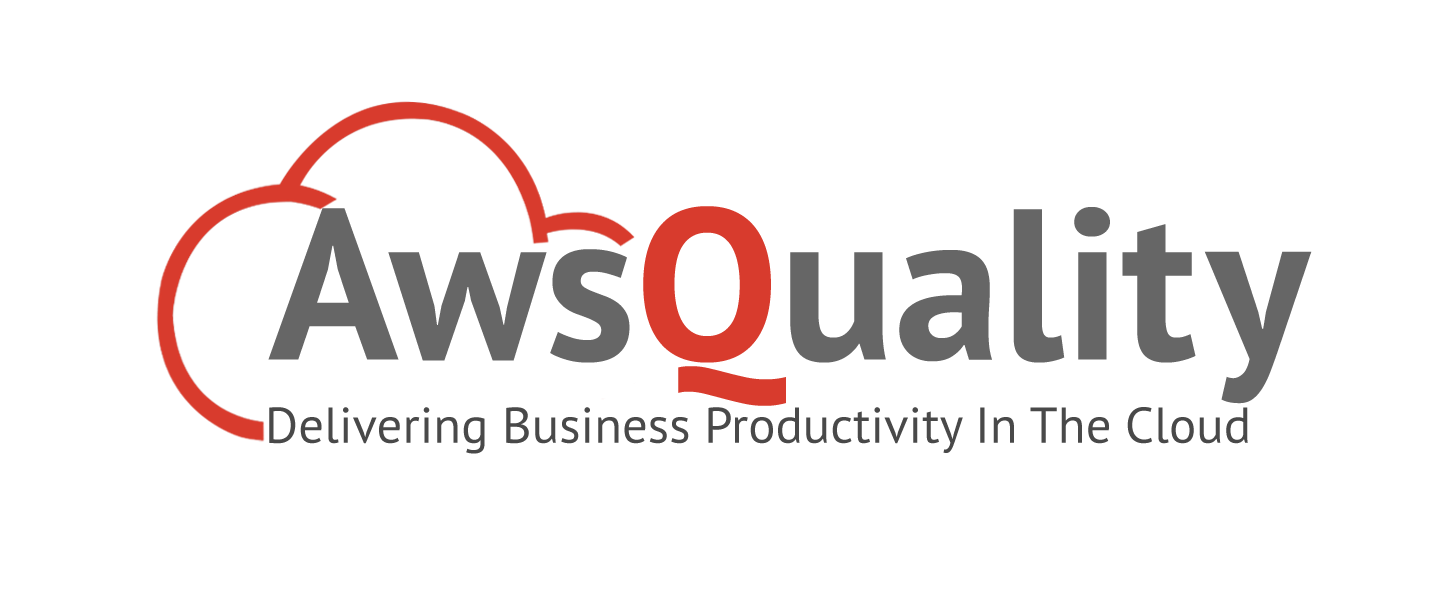 AwsQuality helps businesses gain competitive edge with solutions on Salesforce cloud and mobile technologies with Offices Noida India, Louisiana focused customers are in the UK, US, Asia, South America and Australia.