Detail Guide on Salesforce Integration with Excel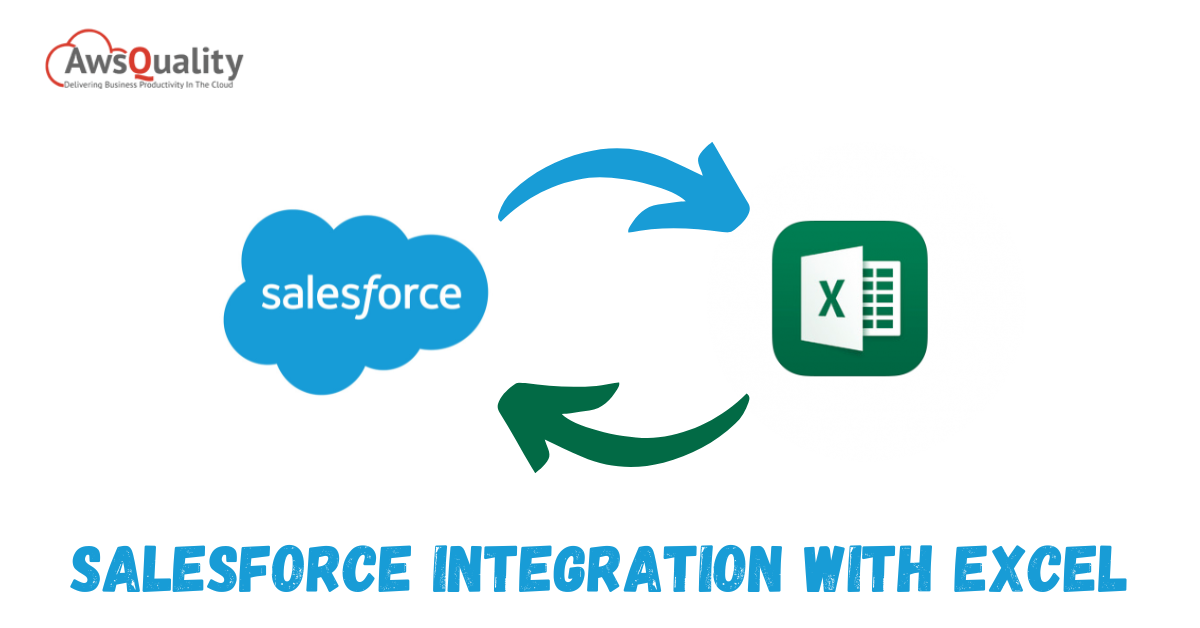 Salesforce is a multifunctional and highly customizable CRM platform millions of people use to manage complex business processes and increase the productivity of sales, customer service, and marketing teams, among other things. The most popular cloud-based CRM platform is Salesforce. It keeps track of your leads, customers, vendors, sales and invoices, and contact information, among other things. Getting usable insights from this data often necessitates combining it with other data and importing it all from Salesforce into a BI tool.
Microsoft Excel is a spreadsheet program that is very familiar and comfortable for many users worldwide. Sometimes, working with data in Excel worksheets is much better and more accessible than working with data in the native UI of a cloud app. Most of us are familiar with Excel, the most basic BI tool. The method for Salesforce ETL using the Salesforce Excel Connector Office 365   and its limitations and challenges will be discussed in this post. This blog's structure is as follows:
How to Use the Excel Salesforce Connector
Limitations
A Different Approach
How to Use the Salesforce Excel Connector
The excel to Salesforce connector can be used to import Salesforce data into Excel.
Step 1: Open Excel and select Data > New query > Other sources from the Data Tab.
Step 2: Next, choose Salesforce objects from the drop-down menu. Select one of the two options: Production or Custom. If prompted, enter your Salesforce credentials.
Step 3: Navigator allows users to select SF objects OR load to a table or create a connection using the "Load To" option.
You'll have two choices here.
1st option:
Create a new table if you simply want to copy data and perform some Excel calculations. This new table will contain all of the data snapshots taken from SF at the time of the snapshot.
2nd option:
Create a connection if you want to load the most recently updated data from SF and create graphs/calculations on it. A connection will get you the most recent data whenever you access SF. As a result, your graph will be drawn from the most recent data retrieved from Salesforce.
The above approach using the Salesforce and Excel Integration has some limitations and challenges.
Limitations
To use Excel Connector XLA with most versions of MS Office, you must first install Force.com Office Toolkit and then Excel Connector XLA.
Excel and other MS Office tools, such as Access and PowerPoint, use an ODBC Driver to connect to Salesforce, and you'll need API access enabled on your Salesforce account for that driver to work.
Excel and Access have a maximum size limit, so if your Salesforce data is significant or your Salesforce objects are large, Excel to Salesforce Integration may be unable to accommodate them.
In this case, linking to the data rather than importing it may be slower due to the lack of advanced Pipeline capabilities in these tools.
However, if your data volume is small and your data does not change frequently, the above approach will suffice.
However, you'll need an ETL tool if you want to combine data from multiple sources and use it to get a complete picture of what's going on.
You'll also need a modern BI tool to get a bird's eye view of your processes and formulate the best strategy moving forward.
Is it possible to import data from Excel into Salesforce?
Introduction. On the other hand, Salesforce is a widely used CRM, and users want to access Salesforce data in Excel for various reasons. Excel offers a variety of options for importing data into spreadsheets, and using the Progress Data Direct Salesforce ODBC driver is one of the simplest.
What makes Salesforce superior to Excel?
Salesforce Integration with Excel allows you to take advantage of your data and provide a customer portal where your customers can access their information and service records. Customer experience is improved with customized page layouts, field-level security, personalized logos, and user profiles.
Is Excel a Good CRM Tool?
Only a CRM can provide this level of functionality. Despite its many advantages, running your business solely on Excel has drawbacks. As a result, savvy business owners prefer to use a CRM instead. They understand that as their company expands, they'll need a solution that boosts sales and improves the customer experience.
Can small businesses use Salesforce?
Salesforce is a good platform for small businesses to manage their existing customers. Through the tools provided, Salesforce makes it simple to find new customers. Salesforce makes it simple to manage online and social media marketing. Salesforce also excels at helping small businesses drive sales and customer service.
Salesforce's Benefits
Salesforce is a good platform for small businesses to manage their existing customers.
Salesforce makes it simple to find new customers by providing tools.
Salesforce makes it simple to manage online and social media marketing.
Salesforce also excels at helping small businesses manage sales and customer service.
Salesforce's customer service is excellent.
You don't need to install any software to use Salesforce. Customer data can be accessed in real-time, thanks to cloud access.
Companies can easily track their employees' activities, such as completed tasks, phone calls, and emails.
All major browsers, including Internet Explorer, Chrome, and Opera, are supported by Salesforce.
Salesforce's disadvantages
Salesforce's user interface has room for improvement.
Services are occasionally disconnected, which can be inconvenient for customers.
Until the additional cost is provided, marketing has limited scope.
Small businesses will have to bear the additional costs if they want to use third-party solutions or customize them.
It can be overwhelming for small businesses without a dedicated marketing or sales team to use such a complex solution.
Getting the most out of Salesforce usually necessitates customization.
A Different Approach
AwsQuality is capable of overcoming the limitations mentioned earlier. AwsQuality can not only create live pipelines to various data sources, but it can also perform advanced pre-processing to transform your data so that all modern BI tools can consume it. There are no practical data size limits or throughput concerns.
AwsQuality can retrieve real-time data up to the minute and supports fast pre-processing. The data from your various data sources (including accessible sources like Salesforce) would arrive at different speeds and times in the AwsQuality pipeline.
AwsQuality is built to easily handle the gushes and trickles of your various data streams, and it comes with 128-bit SSL encryption.
Contact Us
Bio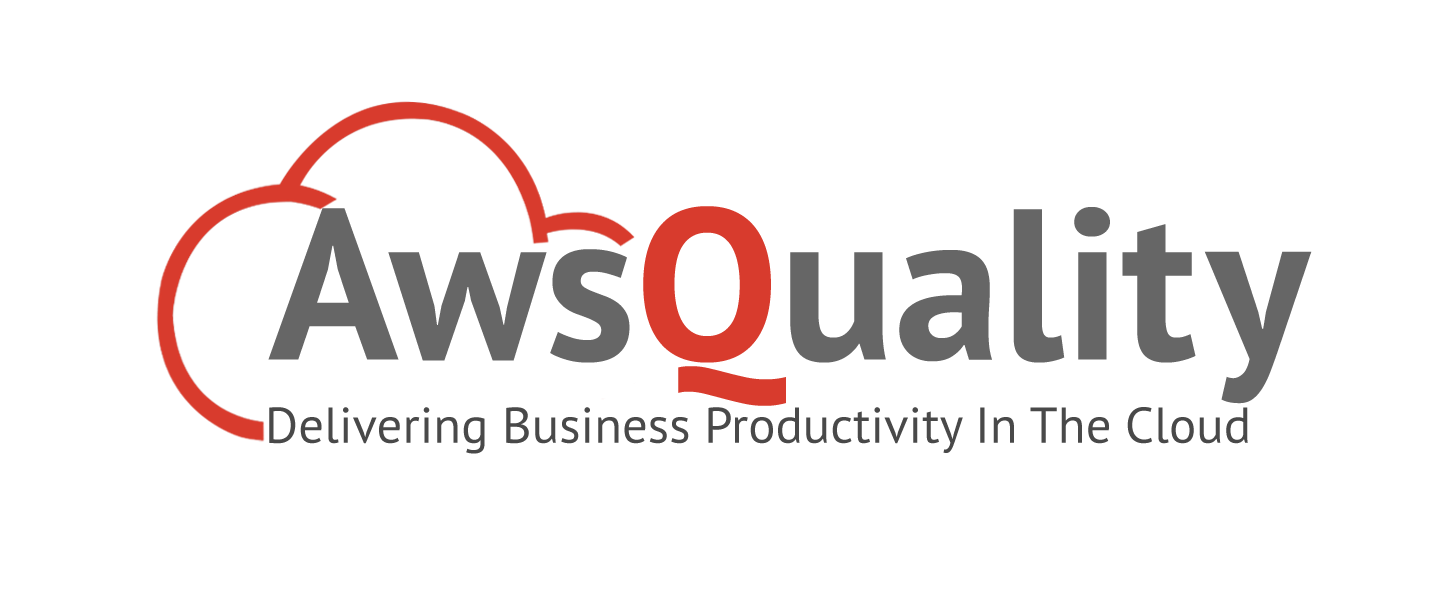 AwsQuality helps businesses gain competitive edge with solutions on Salesforce cloud and mobile technologies with Offices Noida India, Louisiana focused customers are in the UK, US, Asia, South America and Australia.