How to choose Community for your Business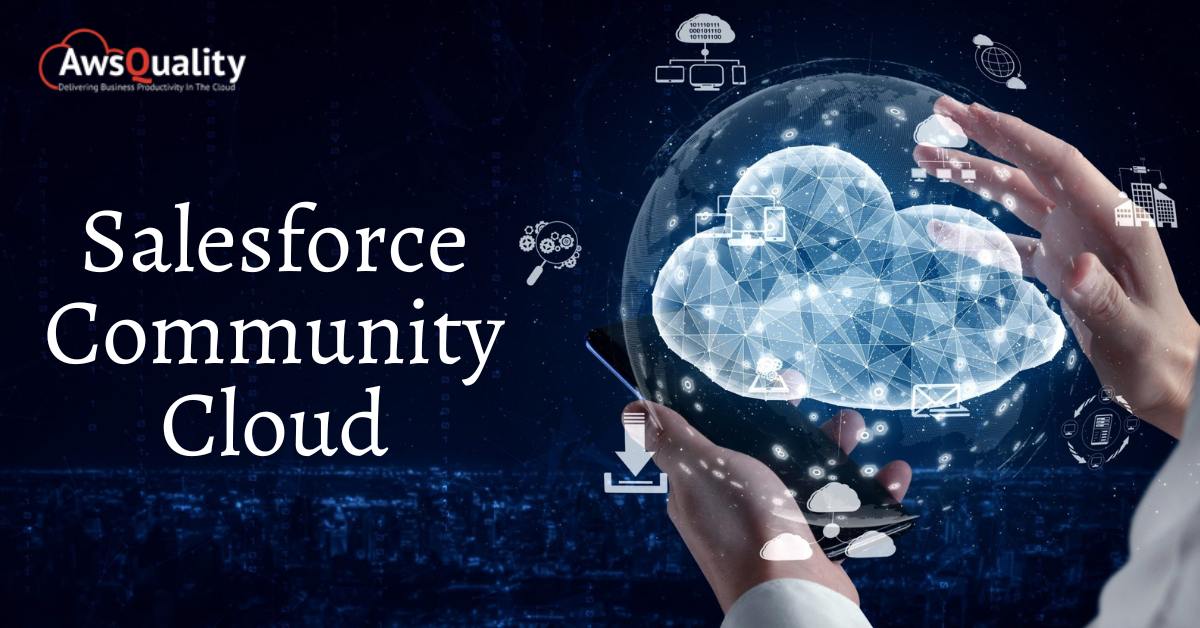 Maintaining involvement and improving coordination between customers, partners, and workers are essential for achieving long-term success in the continually changing business environment.
Salesforce, Customer Support Communities may assist you in achieving your objectives if you are a little business prepared to improve your customer experience or a significant brand value anticipating to create deeper brand loyalty among the customers. In the digital era, communication and teamwork are now the primary focus of corporate technology. Any firm must communicate with its clients, staff, and consumers to succeed.
Connecting with customers may be made simple for your company or brand via a Salesforce customer community. What you should know about Salesforce customer communities, how to choose one, and how they may help you and your organization are all covered in this article.
Consider some of the elements listed below while building or selecting your Salesforce CPQ Customer Community for your Business
Income Group: Consider whether you want to include low-, mid-, or high-income group members because if your product or service is expensive, common- and, mid-income group members will not benefit from it.
Role: It is important to consider each participant's part since those with the right positions can offer helpful advice on various services and goods.
Geographical Area: You must consider the targeted area's perspective from which you must develop your brand value and widely publicize your services.
A Salesforce Customer Community is what?
A CRM system called Salesforce Communities creates an online community where users may communicate and share knowledge. Several communities can be developed to connect with various brands and companies that cater to specific segments.
Customer communities provide all of the benefits of Salesforce Communities that are pertinent to them, but their main goal is to meet customers' requirements by connecting. Organizations use this open online environment for customers to interact with and acquire information. Salesforce Community Cloud Integration of users provides the following:
Shared Knowledge
Customers can access the Community to get all the pertinent information about the goods and services they require. Community Cloud enables you to communicate relevant details about your product and service offerings with your customers using your Salesforce data. You can write blogs, offer support, respond to their inquiries, and assist with any unresolved claims or problems.
Improved Client Experience
Within the Salesforce Community Cloud, users can interact and work together. You may demonstrate your dedication to offering top-notch customer service by creating a distinctive brand experience.
Boost Customer Involvement
Gaining consumer involvement can be accomplished by providing customers with certain information or awarding badges for their participation. Increased client interaction will ultimately benefit your Business.
Because customers value your brand or services, building a Salesforce customer community can help your company advance.
How to Begin with the Salesforce Customer Community
If the arguments above have persuaded you that starting a Salesforce community is the best course of action for expanding your company.
But before you proceed, it's crucial to take a few steps to ensure you have the best strategy for making the most of your community. It would help if you decided whether the pricing is reasonable, personalize your community, and get ready to share it with a sizable consumer base.
We've broken down these stages to make it easier for you to convert to a Salesforce customer community because it can be overwhelming.
Here, we'll review some necessary procedures for using a Salesforce customer community.
Ensure You Make the Right Decision
Avoid using a one-size-fits-all approach because your company is unique and will benefit from a customized CRM solution. Finding a solution that works for you and your company is essential.
Before choosing a community, you must first assess your company's and your client's needs.
Must have activities to entice clients to provide insightful feedback, complete surveys, and voice any issues. You can get better with the use of this knowledge.
Before beginning your search, create a checklist to help you avoid wasting a lot of time and disappointment.
Pricing Options Discussion with a Salesforce Rep
The type of Community you select, decide to construct, and any additional features you would like to acquire will all impact the price of Salesforce.
The specific cost for the client community based on login and member counts must be discussed.
It would cost a certain amount per member for a customer community, plus a package with roles, delegated management, and customizable dashboards and reports.
You may either engage with an implementation partner or get a quote to acquire a ballpark figure for your budget.
Community Individualization
The time has come to begin if the program fits your needs and the cost is within your pricing range.
Salesforce offers a variety of Community templates to get you started.
Community involvement with Your Clients
The last stage is also the simplest. Once you have completed all basic configurations and are satisfied with your setup, you may allow clients access to your SFDC Community Cloud.
You can speak with Salesforce directly for assistance with troubleshooting if you experience any problems, difficulties, or worries.
You can obtain comprehensive insights and analytics from their usage once the client Community has been made public. You can use this information to assist your Business or brand become more well-known.
Advantages:
Unified Platform: Users can quickly switch between several communities they are a part of using a single sign-on. You can build as many communities as you need on the same platform.
Templates: With pre-made, editable templates that require no coding, any business can quickly launch a community.
Mobile Access: The Community Cloud is accessible from any location and device, thanks to its mobile support. The mobile experience offers a sophisticated, user-friendly interface with robust Salesforce capabilities.
Branding/Customization: Make your Salesforce Customer Community Plus unique by including your brand's visual components and content. You will see from interactive alterations that Community Cloud is possible for your corporate website.
Integrated Business: Community Cloud enables representatives to work together on the most crucial business documents within the group, facilitating file sharing, lead qualification, and support case resolution.
Follow and work with the organizations and people you care about the most using the social feed. Since real-time feeds are an option, teams can collaborate on quick-moving issues to close transactions, handle customer issues, and launch marketing initiatives.
Five Effective Online Communities
Because they function, we care about online communities enough to create this lengthy blog article. Building a community is a proven marketing tactic for increasing brand recognition and guiding customers along the customer value journey.
1. The Passion Planner neighborhood
Academic, dated, and undated planners are all sold by Passion Planner, and their clientele is overwhelmingly satisfied. Utilizing free social media sites like Facebook, Instagram, Twitter, and others, they connect customers with the hashtag #PashFam. The hashtag #PashFam has been used more than 80,000 times on Instagram.
They incorporate #PashFam into their website's email sign-up form and provide community members with "inspiring stories, free downloads, exclusive offers, and suggestions that will inspire you to construct your ideal life."
Since their customer persona is interested in reading this information, Passion Planner can send them product promos once they have their email address.
2. The Mr. Money Mustache neighborhood
A forum on his website is where Mr. Money Mustache, a millennial financial expert, built his online network. His group, The Money Mustache Community, has more than 30,000 members. Visitors are required to register before they may access it.
The number of postings in specific categories is displayed on his forum page. For instance, the Taxes category contains more than 20,000 entries, the Case Studies area has more than 24,000 posts, and the Ask A Mustachian category has more than 46,000 posts.
New Moustaches can evaluate the value of joining their private Community by viewing the various categories of their community and the number of postings.
3. Skullcandy Fan Base
With two million Facebook fans, Skullcandy has a sizable following. They have used this free platform community to promote their community members and increase brand exposure.
Top Fans of Skullcandy are shown at the top of their Facebook page. The most involved people in their Community are the Top Fans. Skullcandy is cultivating relationships with its most ardent supporters and making them become brand ambassadors for their goods by showcasing these people.
4. The Airbnb Neighborhood
Airbnb developed a community for one specific subset of their customers—their hosts. It is an owned online platform with about a million subscribers on the host website. They display the total number of members, the number of people actively participating, and the number of posts on the Community's home page.
They also highlight current conversations in the neighborhood to demonstrate that the debates will be insightful and relevant. As a result, their community gains a reputation as a place where other Airbnb hosts can learn how to improve their hosting, address neighborhood issues, and obtain support.
5. TripAdvisor user Base
The forum on TripAdvisor's website serves as the home for their online Community. Their ideal member is also their client: a traveler needing itinerary suggestions. They've divided their group into "Beyond Destination" boards, which discuss themes including road trips, solo travel, gadgets/gear, and traveling with pets.
Additionally, they offer the possibility for community members to create their accounts so they may share their travel knowledge. This kind of "power" demonstrates to the Community that TripAdvisor values its members' opinions, which is crucial for forging enduring bonds with users who will be on the road for the rest of their lives.
Conclusion
The Salesforce Community Cloud contributes to the growth of your company. These Communities give clients a digital platform to engage with your company and other customers and gain access to high-quality professional services. No of the size of your company, you can quickly create a fully functional customer portal that is entirely configurable to suit future demand.
AwsQuality will assist you in customizing the Salesforce customer community if you want to gain from improved customer involvement, communication, and collaboration.
Contact Us
Bio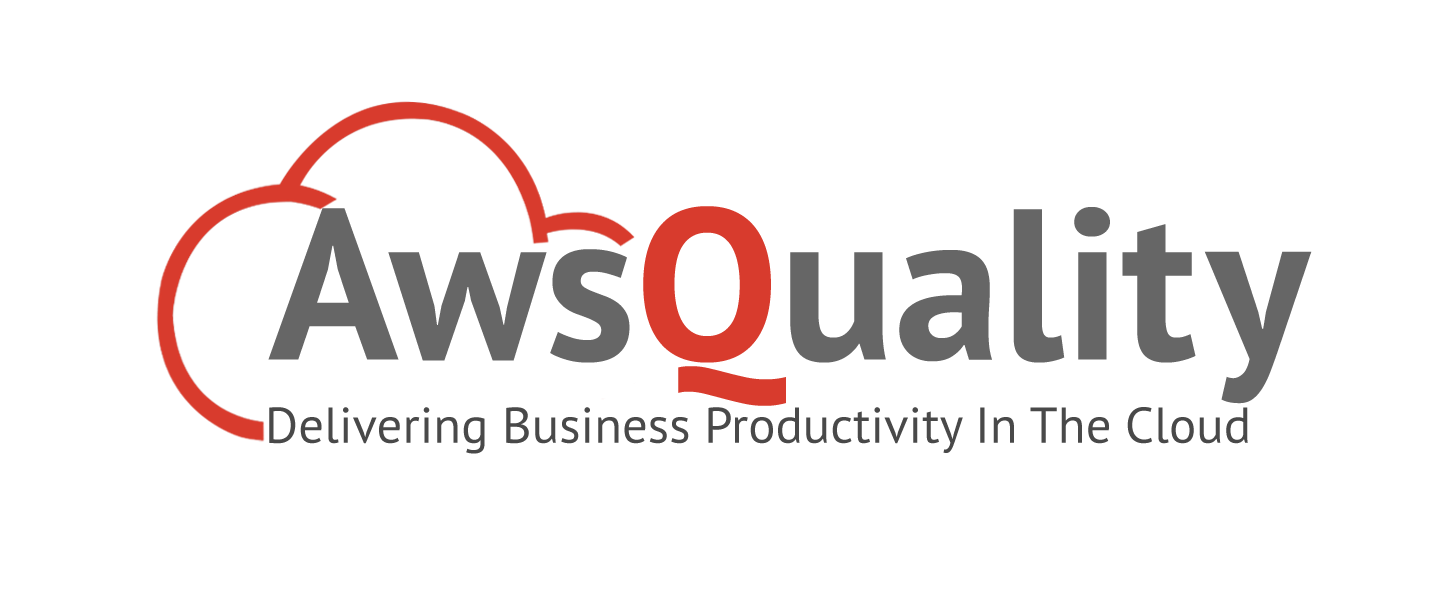 AwsQuality helps businesses gain competitive edge with solutions on Salesforce cloud and mobile technologies with Offices Noida India, Louisiana focused customers are in the UK, US, Asia, South America and Australia.