Boost E-commerce Efficiency with Salesforce and Magento Integration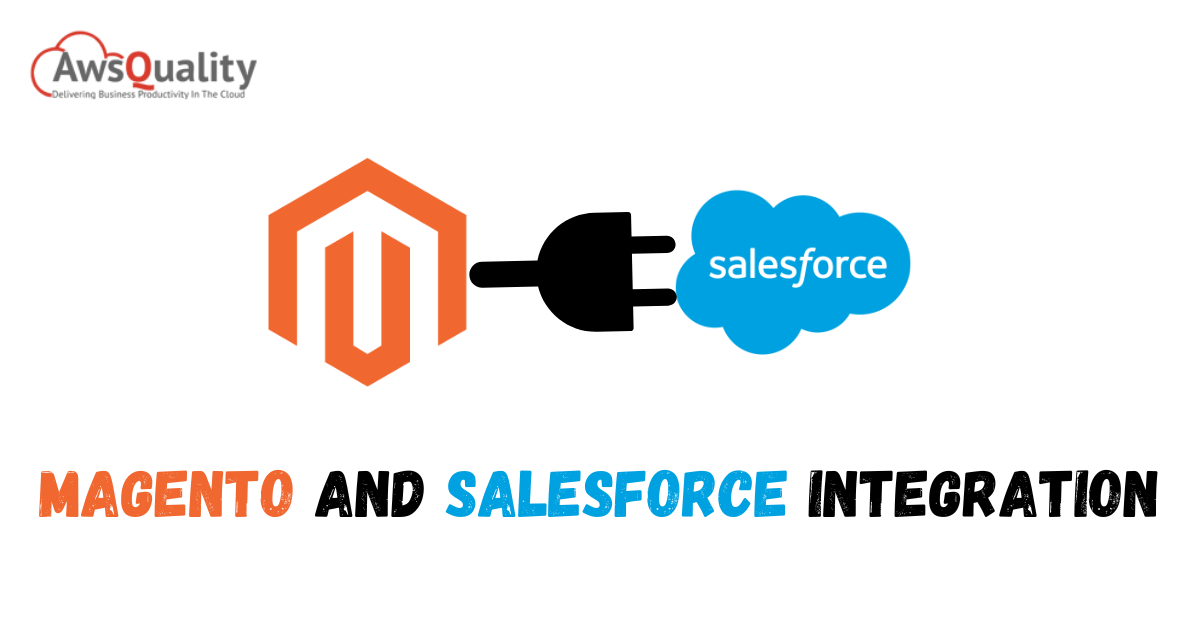 Companies use various platforms to maximize benefits while executing company operations in the modern business environment. To simplify the workflow, choosing the best platforms is essential. E-commerce businesses concentrating on Salesforce Magento Integration have succeeded in their field. By combining these platforms, business entities can improve their capabilities and benefit from the best of both worlds. In the dynamic e-commerce space, Integration Between Salesforce and Magento is of paramount strategic importance.
While Magento, an open-source e-commerce platform, enables businesses to build their websites and interact with their consumers, Salesforce is one of the most excellent customer relationship management tools available to enterprises. The best method for e-commerce companies to operate in the digital age is the Salesforce CRM connection for Magento.
An explanation of Salesforce's integration with Magento
You must comprehend what Integrate Salesforce and Magento are and how your e-commerce organization might benefit if you are unfamiliar with them. As the name implies, Salesforce Magento Integration integrates the two platforms to improve corporate efficiency and productivity. Thanks to it, businesses may sync customer data between the Salesforce and Magento platforms. You can ensure your e-commerce company has up-to-date information about its clients by integrating various platforms, which can help with decision-making.
It might be challenging to conduct commercial operations in the e-commerce space. It has nothing in common with the conventional corporate strategy. The different levels of technology integration are required to increase the complexity of businesses. E-commerce businesses in the technologically advanced era can utilize digitalization and outperform their rivals by utilizing Salesforce and Magento Integration services. For instance, the combination of Salesforce with Magento can enable you to centralize the management of your whole company process.
How Can Magento 2 Be Integrated with Salesforce?
Step 1: Install Zapier
Everyone is aware of Zapier. Thanks to this automation tool, integrating apps and systems is a snap. So, it is recommended that you start by downloading the most recent version of Zapier when you are thinking about a Magento And Salesforce Integration.
Please create an account, download the tool, and log in.
The gadget is simple to locate and easily accessible online.
Step 2: Log in to Salesforce
It would help if you remained logged into your Salesforce account since you need to integrate your Magento platform with Salesforce. Hence, log in to your Salesforce Account and stay signed in before continuing with other connectivity processes.
Step 3: Create a Zap
Go to your Zapier account after logging into your Salesforce account and Zappier. The "Create a Zap" option may be in the dashboard's top right corner. To start the integration process, choose this option.
Step 4: Choose the Trigger App
You arrive at a setup where you must select a trigger app in the previous phase. "Magento 2. x Trigger" should be chosen. A dropdown menu will show up. Choose "Save and Proceed" after selecting the integration-compatible triggers from this list.
Step 5: Link Your Magento 2 Account
You will be taken to a screen where you must provide information for your Magento account, including the domain name, username, and password. To enable Zapier to connect with your Magento 2 Account, complete the form and click "Yes, Proceed." You will be taken to a screen where you can test the Magento 2. x store. Simply click "Save and Proceed." You will be ready to go on to the following stage, the subsequent integration process, once the store has been tested.
Step 6: Adding Salesforce
You will be routed to the "Pick an Action" page when the Magento 2. x store has been tested, where you may begin integrating Magento 2 with Salesforce.
You will see a "Choose Salesforce Action" Page with a dropdown menu offering various possibilities when you click "Salesforce" on the Choose an Action Page.
Choose "Create Contact" from the menu.
A "Choose Salesforce Account" Page will appear.
Choose "Connect an Account" from the menu. After selecting "Continue," an automated guidance will appear; follow it and set up the template.
Test Salesforce one last time before clicking "Finish."
Step 7: Choose a Zap name
It would help if you gave your Zap a name and then clicked the "Finish" button again when the accounts have been tested, and the integration is complete. Then, it will check Magento 2. x again for integration, and you'll be ready.
Advantages of Salesforce and Magento platform integration
1. Easier access to comprehensive and accurate client data
For most e-commerce companies, managing consumer data and information effectively is a complex undertaking. Customers' information that is dispersed and not updated frequently can be a big problem for firms. When it comes to providing consumers with prompt and effective answers regarding the status of their orders or other information, the customer service team will probably suffer the most. In such challenging moments, Salesforce Magento Integration might save the day.
Your customer care team may access up-to-date customer information in one location, and the platforms can sync. When the support crew can access thorough, accurate, and up-to-date customer information, they can do their tasks quickly.
2. Possibility to provide a target audience with an omnichannel experience
The use of digitalization has given businesses new opportunities. E-commerce companies now understand that they may use a variety of channels to give their customers an omnichannel experience. By making shopping and placing orders more convenient, these experiences can improve the consumer journey. Customers may be delighted, encouraging them to support your brand in the future. Working together, Salesforce and Magento can help your online store implement a distinctive omnichannel strategy.
Salesforce and Magento Integration Mode
1. Using a unique integration strategy
Many businesses have different requirements and requirements. You can choose bespoke integration to prioritize your business needs if you're searching for a solution designed to meet your needs. The ideal integrated system for your company's needs can be created with custom integration. By utilizing the Salesforce integration service, you can get the most out of Salesforce's CRM functionality and Magento's e-commerce capabilities.
2. Using connectors
Software connectors are parts that enable the fusion of two or more systems. Connectors for Salesforce Magento Integration can be used to connect the two platforms best. A robust exchange of data and functionality would be made possible by using these parts. It is a straightforward but efficient way to guarantee that Salesforce and Magento successfully sync the available client data.
Before connecting Salesforce and Magento, the main factor
1. Integration's objective
Considering a few factors is essential when deciding whether to integrate Salesforce and Magento. The primary objectives of the integration process should be taken into account. That will make pinpointing the advantages that Salesforce Magento Integration might bring to your online store easier. For instance, you might want to make it easier for customers to access their account information.
2. The choice between the internal team and an outside party
It is time to begin implementing the integration once its rationale has been established. You must determine whether you can complete the integration on your own or need help from other developers. You must carefully consider your options as the owner of an online store since they will immediately affect how well the Salesforce Magento Integration works.
3. Other crucial factors
It is essential to consider additional factors like the automation procedure and the sharing of pertinent data between the two platforms. The clarity in these areas enables you to choose the best method of connecting Salesforce and Magento. Also, you must pay close attention to the data mapping procedure, mainly how to carry out the mapping activity. You must emphasize key components like product data, customer data, and other data categories accessible on both platforms to make an appropriate data mapping decision.
Conclusion
E-commerce companies operating in the modern era can benefit significantly from integrating Salesforce and Magento. The benefit includes superior customer experiences, robust decision-making procedures, and higher sales turnover. The unfiltered communication between the platforms is supported by the integrated system, enhancing the variety of data and information that is made available.
By choosing a Salesforce Magento Integration, you can efficiently manage your online store and maximize the use of the data at your disposal. Salesforce Magento Integration can save the day and enable centralized data management in the fiercely competitive e-commerce sector. You can gain value by utilizing the features of both platforms to their fullest potential.
Global Salesforce Silver Consulting Partner AwsQuality. We support e-commerce companies with Salesforce Magento tool integration. With the aid of this solution, eCommerce companies may increase productivity and guarantee more significant success in a cutthroat market.
Contact Us
Bio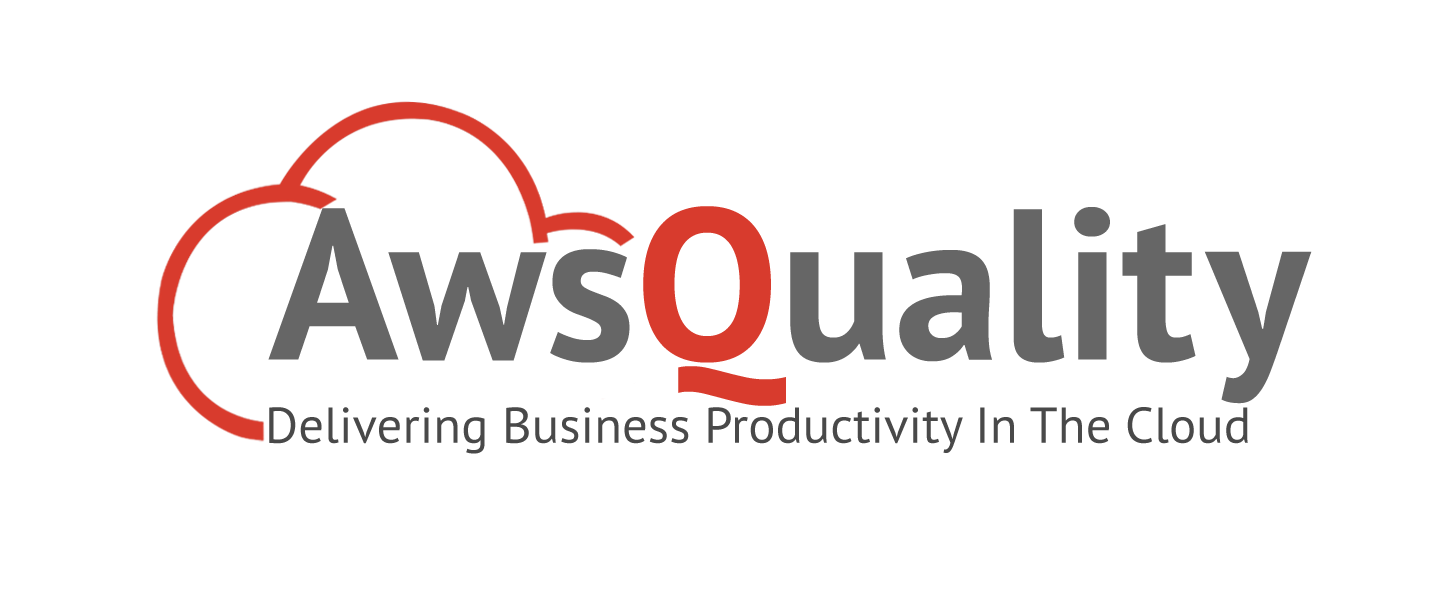 AwsQuality helps businesses gain competitive edge with solutions on Salesforce cloud and mobile technologies with Offices Noida India, Louisiana focused customers are in the UK, US, Asia, South America and Australia.