Salesforce Implementation for Healthcare Industry: Use Cases and Challenges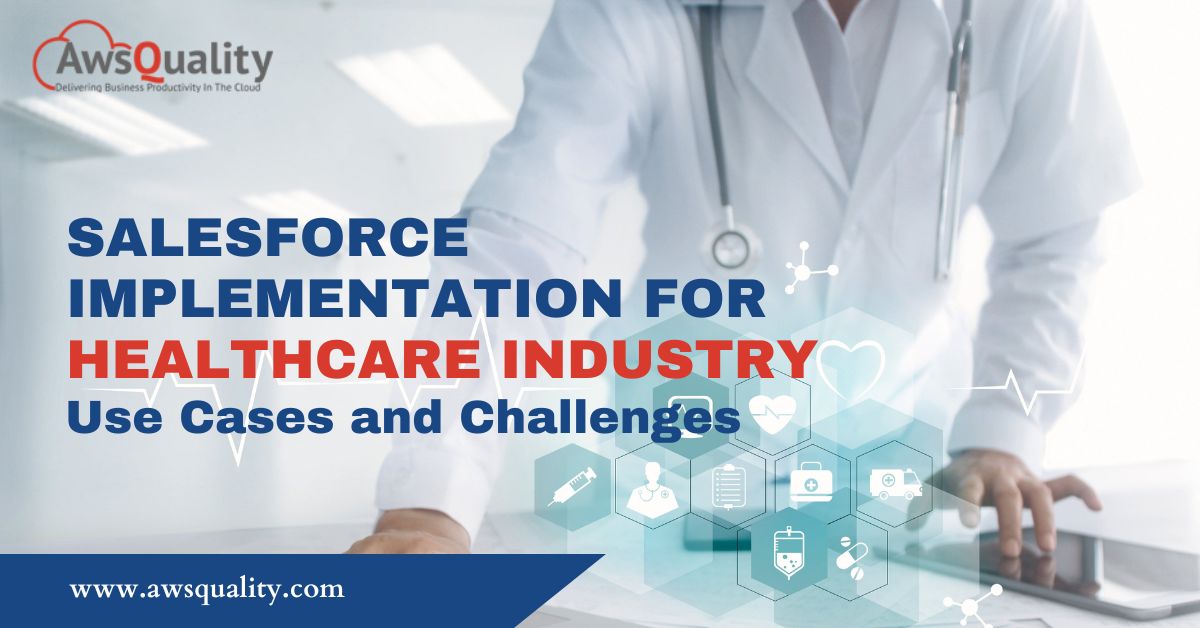 Among the healthcare sector's major issues are value-based care, interoperability, and the patient experience. Salesforce applications handle these issues and provide much more than just patient management.
The healthcare sector is concentrating on adopting better care plans, producing more value, and improving the experiences of patients and members. According to recent studies by US research organization Everest organization, Salesforce's capacity to address these concerns has caused healthcare adoption to increase by over 35% since 2018. According to Everest's study, Salesforce's healthcare services will generate US$700 million in 2020.
According to Everest Group, the adoption of Salesforce apps in the healthcare sector will keep increasing gradually. Modernizing legacy apps and leading the agenda for digital transformation will be future adoption drivers. Healthcare businesses will use Salesforce to reduce costs, create robust business models, and create intelligent organizations.
Key Features of Salesforce Implementation in the Healthcare Industry
1. Management of Appointments
Given the complexity of today's healthcare systems, it might be challenging to manage appointments and prevent revenue leakage effectively. Patient scheduling is improved via intelligent appointment management.
It is possible to set up workflows to specify which appointment kinds are suitable for self-scheduling and which demand patient-provider communication. For a more well-rounded care experience, scheduling programs and electronic medical records (EMRs) that combine scheduling duties with patient outreach and follow-up can be connected.
2. The Growth of Physician Networks
Salesforce is used by healthcare organizations to both increase the number of referrals from current referring physicians and find new referring physicians. Salesforce is used specifically for this purpose by the multi-specialty oncology organization Arizona Centre for Cancer Care (AZCCC). As a result, the number of provider recommendations at AZCCC increased by 15%.
3. MedTech Asset Tracking & Field Service
Thanks to Salesforce Health Cloud and Salesforce Field Service, medical device firms with field service teams now have more effective ways to maintain equipment, track parts, and update each client's field inventory in a centralized customer view.
Device-generated QR Codes can transmit device inventory to a central customer information repository within Salesforce for all users to see via a mobile app for an FSE.
4. Smart Sales for Medical Technology
In many industries, Salesforce continues to rule as a platform for enterprise sales teams despite its origins as a Sales Force Automation (SFA) solution.
Gynesonics, a manufacturer of medical devices, leverages Salesforce automation and qualification standards to pinpoint doctors to target. Additionally, Salesforce customers can view their doctors' training records for the business' Sonata System gadget.
Another medical device business, Cardio Focus, realized several sales advantages. These included a 50% increase in closed prospects and a five-fold increase in surgical cases reported.
5. Verification of Benefits
Information bottlenecks are frequently seen in the healthcare industry when benefits are verified.
Users of Health Cloud can easily check a patient's on-screen record while verifying benefits. Users can also check the help for pharmacies, medical equipment, and medical services to ensure patients have the required coverage before their visit or service.
Case managers, contact center staff, and care team members may quickly go through benefits verification by using Chatter and sharing eligibility information within the patient account. This lowers obstacles to access and improves patient experiences.
By linking Health Cloud to external benefits and eligibility services and automating tasks and milestones in the eligibility process, forward-thinking organizations can take Health Cloud integrations to the next level.
6. Personalised Case Routing
Salesforce Omni-Channel is a workflow feature that helps simplify patient follow-up and lower overhead. Establishing a system that effectively handles inbound patient requests after a patient has left a facility is crucial.
The inbound routing system can match a patient's request with the appropriate clinical or non-clinical individual regardless of the patient's preferred communication method (phone, email, web form, chat, etc.). Users can elevate non-clinical requests to a clinical level if needed.
Special consideration is given to STAT cases. Users have a 30-minute (or shorter) window to respond to these cases.
7. The processing of Referrals
In order to bring in new clients and provide seamless care, organizations offering healthcare services at home rely on effective referral and intake procedures.
The Salesforce Integration Services and automation required by automated referral management systems are not present in standalone systems used for referral management. Healthcare organizations use Salesforce Health Cloud to standardize, automate, and minimize human data entry from referral origination to patient care management and discharge.
8. Prior Permission
For their emerging MedTech customers, PRIA, a provider of healthcare services, leverages Salesforce Health Cloud and Salesforce Experience Cloud to secure prior authorizations. A provider contacts PRIA via the medical device vendor if a patient needs a procedure with unapproved equipment. PRIA then seeks approval by collaborating with payers.
9. Managing Relationships in the Health Network
Hospitals and health systems frequently monitor the relationships between healthcare organizations, locations, and providers within external health networks. Salesforce Implementation Partner enables the creation of multi-level hierarchies that correspond to a health network's operational structure. Depending on the kind of facility or the function of a provider, the data fields that a user sees on a screen may change. An organized relationship management system eliminates data entry and collects more precise data.
10. Screening for COVID-19
A free Health Cloud offering that Salesforce introduced in 2020 enables healthcare organizations to support their emergency response teams, call centers, and care management teams. Frederick Health, a full-service healthcare provider, no longer uses a manual documentation process because of AwsQuality's adoption of Salesforce's Health Cloud solution. Instead, a straightforward Health Cloud software that can be used from any laptop or phone would allow care teams to triage patients.
Depending on their symptoms and condition, the system automatically decides whether to send patients home or to the testing location. After the evaluation, the app user could upload the findings to the hospital's EMR.
Even though Salesforce Health Cloud has basic features and functionality, implementation teams may tailor the platform to almost any use case that a hospital or health system needs to solve.
Contact Us
Bio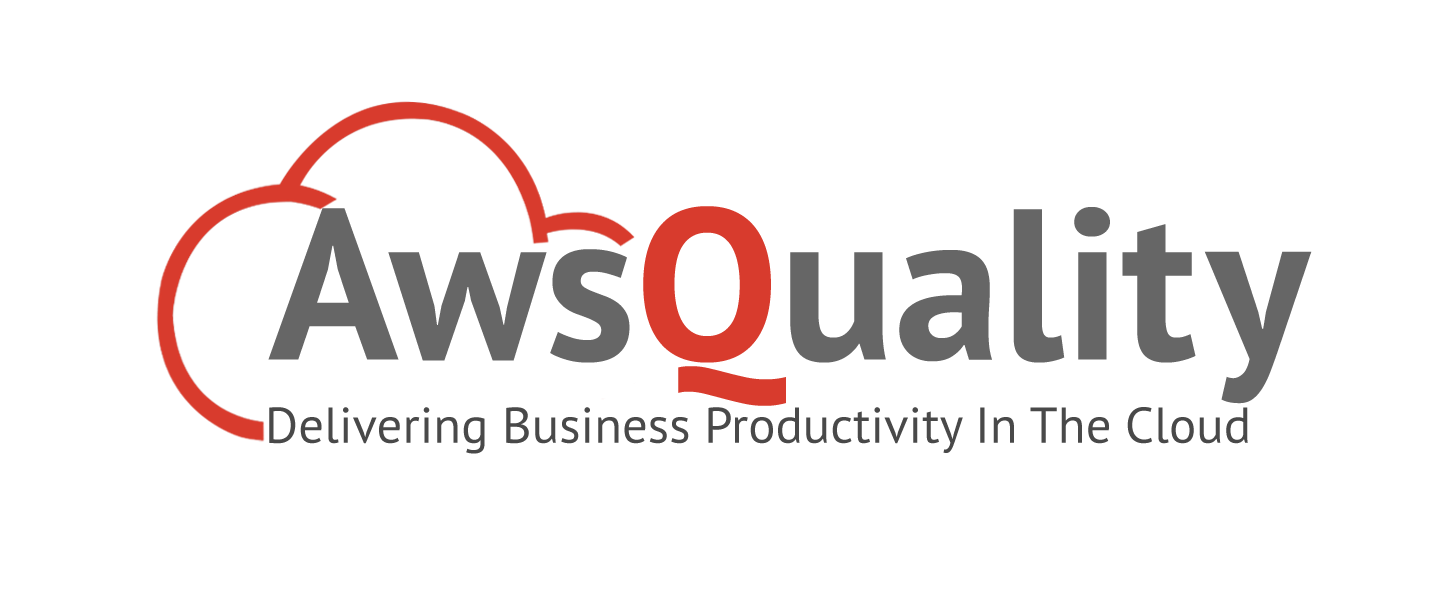 AwsQuality helps businesses gain competitive edge with solutions on Salesforce cloud and mobile technologies with Offices Noida India, Louisiana focused customers are in the UK, US, Asia, South America and Australia.