How to Integrate WhatsApp with Salesforce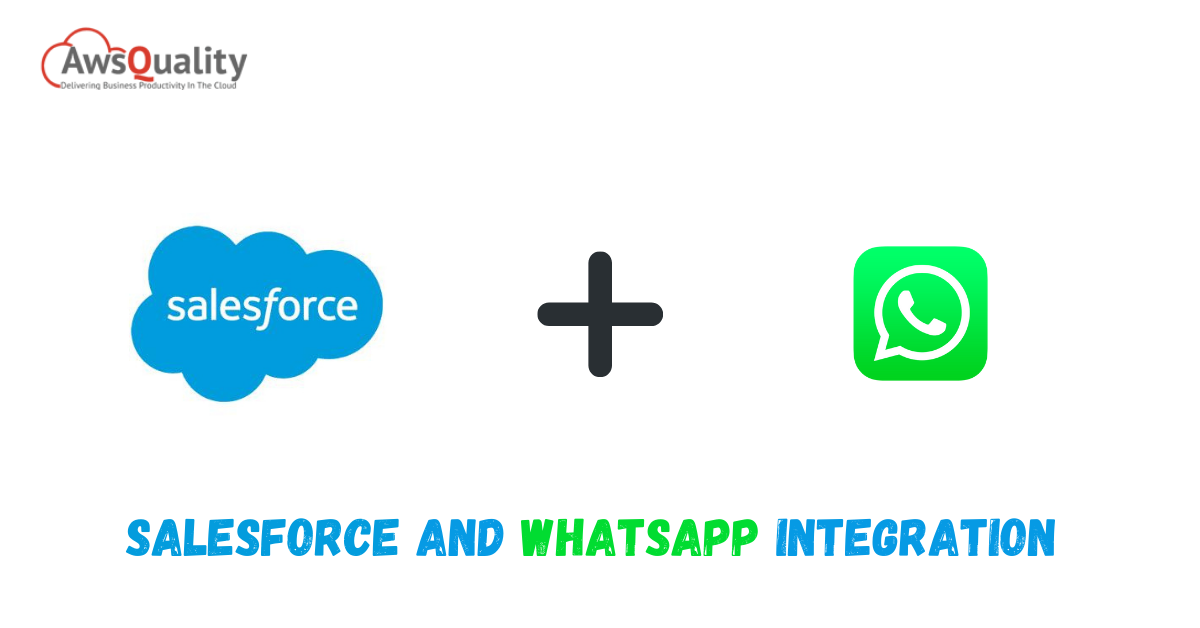 Since WhatsApp's introduction of the ability for businesses to connect with their customers, an increasing number of companies are using it for proactive and reactive communications. Salesforce and WhatsApp integration was long overdue, given that Salesforce is the world's most popular CRM system.
WhatsApp has easily one of the largest user bases globally, with over 2 billion users in over 180 countries. WhatsApp also offers dedicated business apps and enterprise solutions to help small and large businesses with customer service and sales. According to experts all over the world, WhatsApp is expected to become the primary source of communication within the enterprise channel mix.
The widespread adoption of WhatsApp as a preferred channel by users worldwide has increased the need for WhatsApp to be integrated into enterprise customer journeys. As a result, it was a natural next step when Salesforce announced the ability to create a connected customer experience with direct Salesforce and WhatsApp integration as part of the Spring '20 release.
Salesforce and WhatsApp integration would expand your CRM database by leveraging it for data generation, data consolidation, and personalized campaign management, as WhatsApp continues to become "the way" for businesses to communicate with clients. Want to learn how to integrate Salesforce with WhatsApp Messenger? Look at the information below.
WhatsApp And Salesforce Integration
WhatsApp allows two types of communications via Salesforce in an attempt to open up for business communications without becoming a source of constant promotional content:
Customer service interactions: This is when a customer contacts a company via WhatsApp to have their needs or issues addressed. Customers' requests are then assigned to appropriate agents in the Service Cloud console. Businesses can also benefit from using Salesforce to automate the response.
Pre-approved notifications: This is when a company has received customer permission to send transactional content via WhatsApp, such as payment confirmation, order status, business updates, order cancellation updates, etc.
Option 1: Salesforce's WhatsApp Messaging feature
The leading CRM provider introduced the ability to WhatsApp Integration With Salesforce without the need for customization as part of the Spring '20 release. A two-step guide to enabling WhatsApp messaging for Salesforce is provided below.
Step 1: Setup and Consent
Step 1 requires users to set up a WhatsApp account on Facebook Business Manager and link it to their Salesforce org.
First, send an email to WhatsApp's designated email address with information about your Salesforce org, Facebook business manager account, and other company information. Users can view WhatsApp as a channel option within the associated Salesforce org by referring to "Message settings" in the Quick find box once WhatsApp has configured the setup.
Step 2: WhatsApp notification template
WhatsApp must approve message templates before businesses can send communications via WhatsApp.
Businesses must send an email containing information about the Salesforce instance linked to WhatsApp, the messaging template that will be used, the content that will be used, and the languages that will be used, among other things. Users can identify message templates by typing "Messaging Template" in the quick find box after approval.
Considerations for integrating WhatsApp For Salesforce
Before you start using this method, you should be aware of the following limitations:
With WhatsApp's permission, you can add up to 250 phone numbers to your Facebook Business Manager account.
One thousand six hundred characters are the maximum message length.
Image formats supported:.png,.jpeg, and.jpg
5 MB full file size
WhatsApp does not allow you to send stickers, audio files, locations, or contacts.
You won't be able to see responses to specific messages. Agents will only see the new message that a customer is sending if they reply to a particular message.
Option 2: AppExchange Solutions' WhatsApp API Integration with Salesforce
Businesses can use some apps available on the Salesforce AppExchange to Salesforce WhatsApp Integration These apps will allow you to install and configure some primary use cases in hours.
Check out our Ultimate Guide to Salesforce AppExchange for the best advice on how to choose the right apps for your organization.
AwsQuality App is a highly rated AppExchange app with a unique set of features, and it's probably the best for Salesforce Integration with WhatsApp. AwsQuality makes it simple to communicate with your customers worldwide via SMS and WhatsApp. Their average 5.0-star rating shreds of evidence from over 45 customer reviews.
Well-known companies such as Deloitte, Yamaha, Fujifilm, Legrand, and others are among their listed customers.
AwsQuality, in addition to the standard features provided by Salesforce's WhatsApp messaging method, includes predefined message templates, workflow automation, and scheduling, chat history tracking, bots, time zone-based scheduling, and more.
AwsQuality also provides Salesforce bots that can be used for Case Management, Surveys, Lead Qualification, Appointment Automation, and other tasks.
You can use this app to add a mini-chat console to the detailed record page in Salesforce, with features such as WhatsApp group chat, file upload, support emojis, schedule messages, Business hours, out-of-office hours handling, and download chat. The mini-chat component can be used with any Salesforce record.
Their Utility component assists you in receiving an incoming message notification:
AwsQuality is also developing a field agent feature that will automatically sync the conversation between your field agent and a customer to Salesforce.
Option 3: API integration of WhatsApp Business API Salesforce
If your business case for connecting Salesforce and WhatsApp is complicated, you can use REST/SOAP APIs to WhatsApp Integration Salesforce. Users can use one of the many API libraries available to connect WhatsApp with applications to create a connection from scratch.
Though time-consuming and less flexible, this solution may be helpful if the nature of your need necessitates use cases specific to your organization or if security concerns must be addressed. If your future requirements are unlikely to change, this could be a cost-effective option.
We suggest starting with AwsQuality's AppExchange app for WhatsApp To Salesforce Integration with the preceding information in mind. AppExchange is unquestionably one of the quickest options with the most minor customization. The ability to use predefined features from the apps is an added benefit. If you don't have any complex use cases, use the standard method to connect Salesforce to WhatsApp Messenger or use the API method for more specific needs.
Contact Us
Bio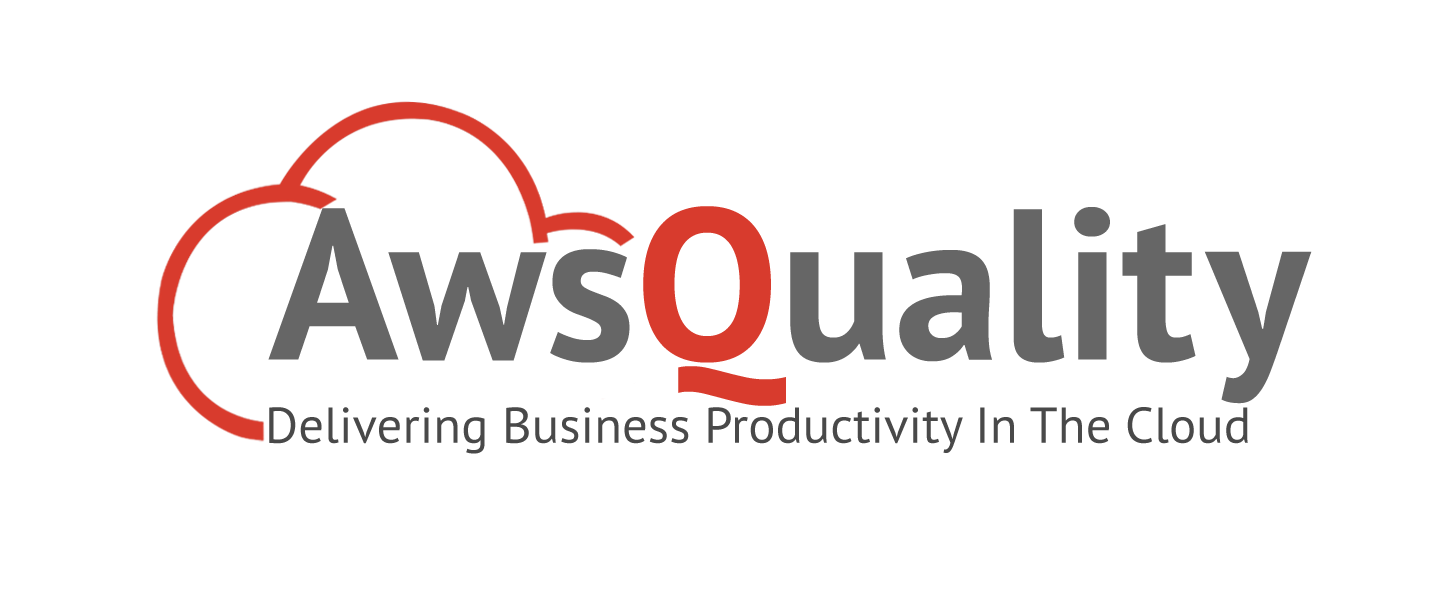 AwsQuality helps businesses gain competitive edge with solutions on Salesforce cloud and mobile technologies with Offices Noida India, Louisiana focused customers are in the UK, US, Asia, South America and Australia.