Advantages of Salesforce and ERP Integration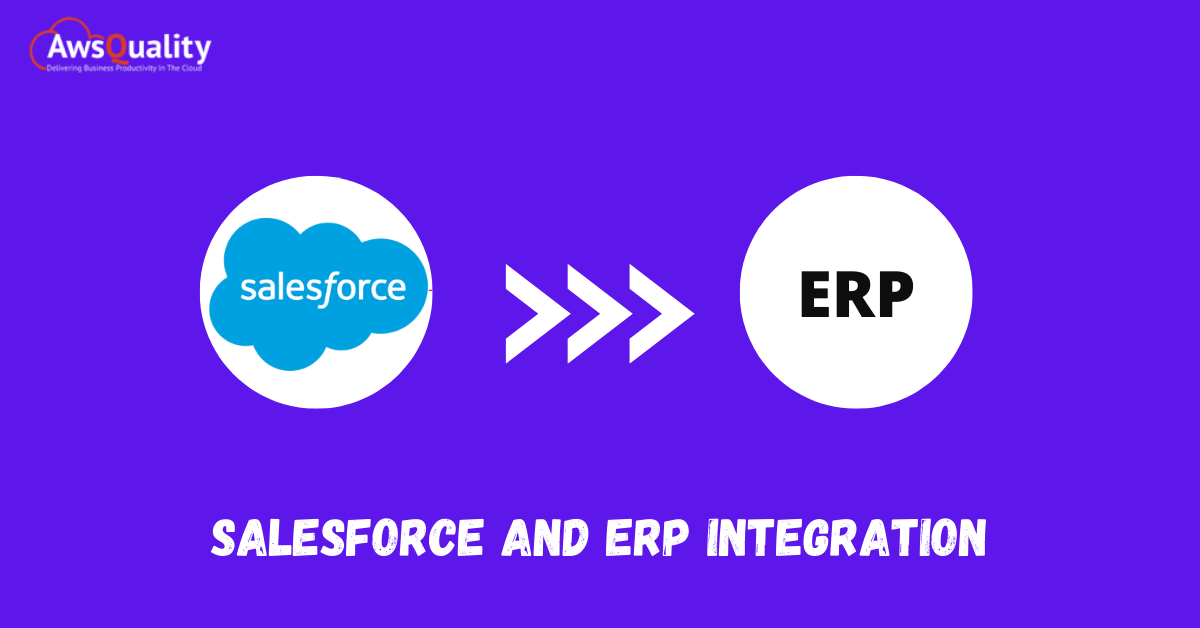 Customer data is primarily used to support sales, marketing, and customer service in Salesforce, among the most popular cloud-based customer relationship management (CRM) tools. Larger businesses, on the other hand, use an enterprise resource planning (ERP) tool (such as SAP, Oracle, or Microsoft Dynamics) to connect planning, inventory, purchasing, sales, marketing, customer service, executives, finance, accounts receivable, human resources, and other departments.
CRM and ERP solutions do not work together unless they are integrated. Many businesses have yet to connect their two most powerful customer data tools, but a Salesforce ERP Integration is beneficial as they work to automate business processes.
Organizations use Enterprise Resource Planning (ERP) software to integrate multiple business functions into a single system. Accounting, project management, human resources sales, inventory and order management, and compliance are all part of it.
An ERP system uses a shared database that allows employees from all departments of a company to see the same data as a "single source of truth." An ERP can help businesses optimize data and processes by putting everyone's data in one place.
A customer relationship management (CRM) system, such as Salesforce's Customer 360, is not the same as an ERP. However, you can combine them to make them work together.
What are the advantages of implementing the Salesforce ERP System?
While this Salesforce ERP Integration aids in the automation of business processes, it also impacts the customer experience. Integrating your CRM with your ERP system will provide a more holistic 360-degree view of the customer, provide a single source of customer truth for the organization, and help reduce slowdowns and errors that could negatively impact customer experience.
The following are the top benefits of ERP Integration with Salesforce:
Collaboration is improved: When all data is shared, employees can easily see and share information on contracts, requisitions, and purchase orders, making collaboration easier. Collaboration is much easier when everyone in the company has access to the same information.
Improved business understanding: Real-time data allows everyone in an organization to see the most up-to-date data, which can help with decision-making in all business areas. With an ERP, everyone can see the same data simultaneously, and there's no risk of specific departments seeing outdated documents.
Better financial accountability: A Salesforce ERP System's financial controls reduce the margin for error. Increased data integrity ensures that users constantly work with the most up-to-date information, reducing the chances of missing something and improving financial compliance.
Salesforce isn't an enterprise resource planning system. Salesforce offers a variety of business solutions that will integrate with your ERP to improve and support it, but it does not sell ERPs.
Salesforce's CRM system, Customer 360, is the world's most popular CRM system.
Businesses use ERPs and CRMs to improve efficiency and streamline operations, but they have different purposes.
A CRM manages customer interactions while an ERP connects a company's financial and operational systems to a central database.
CRMs are not ERPs, but they can integrate Best ERP For Salesforce to improve all aspects of business operations and processes.
Salesforce also provides other ERP-complementing solutions, such as Revenue Cloud. Revenue Cloud, which is part of the Salesforce Customer 360 Platform, combines Salesforce CPQ Integration with ERP and billing, Partner Relationship Management, and B2B commerce capabilities. This enables businesses to gain control over their revenue growth across all channels and improve billing efficiency. Revenue Cloud is not an ERP, but it works best with one.
Revenue Cloud differs from an ERP in that it assists users in making the transition to recurring revenue, consumption, and usage-based models. ERP and Salesforce are better suited to one-time transactions, whereas Revenue Cloud is built to handle these models.
Why should you Connect Salesforce With ERP?
An ERP includes inventory management, production, supply chain, and finance, while A customer relationship management system (CRM) offers companies with centralized views of various functions such as sales and service. When you combine them, you get a complete picture of your customers and financial performance in one place.
Businesses should consider Connect Salesforce with ERP for a variety of reasons, including:
Your business processes are visible from start to finish: You can take complete customer views to the next level by knowing how they affect your company's finances.
Efficiency has improved: Workflows can help you improve productivity by automating tasks between CRMs and ERPs. Once CRM data is integrated into an ERP, there's no need to enter it manually.
Improved employee cooperation: Even if they don't work in your service or sales department, give your employees access to critical customer information. Giving everyone in the organization real-time data aids in making the best decisions possible.
When an ERP and CRM are used separately, customer data may exist, resulting in inaccuracies and out-of-date information. Even if it is correct, it can lead to unnecessary duplication, and determining which record should be the master's can be difficult. There is only one record when you integrate.
Accelerate the approval of sales: When sales and operations teams have real-time customer data, they can move customers through the approvals process much faster.
Reduced IT support costs: Your IT support costs will go down when you only have one system to maintain. A fully integrated Salesforce ERP Solution allows you to train teams on a single platform, reducing downtime.
More precise forecasting and reporting: A Salesforce ERP Solution improves reporting processes because all of your data is accurate and in one place. For a growing company, accurate forecasting is critical, and integrating with an ERP automates some of the manual processes that can lead to errors and delays in reporting.
Suppress blunders, time-consuming failures, and errors: Even when using the copy-paste procedure, any regular record keeping will result in errors. In most cases, workers in organizations with multiple structures should enter the same information. This increases the likelihood of errors and incorrect data. Furthermore, quantifying the details across multiple platforms will take a long time. However, the ERP and Salesforce CRM integration services may regularly examine and stabilize the data. It is critical to keep information clean by removing redundant data to improve efficiency and productivity. As a result, staff can no longer do further data analysis or waste time due to information errors.
Mobile apps make it simple to access: Your company's employees can access a combined ERP and Salesforce CRM solution via an app.  Professional teams such as marketing and advertising could access the system and stay informed using their mobile phones. They gain real-time access to information through the application, which helps employees with customer service. Any changes in shipments, items, stock, or other areas that can view. This allows people to make well-informed decisions about product availability, order status, order history, and order patterns. Furthermore, the system and application can create efficiently without obstacles to setup or information quality.
How do you connect the Best ERP For the Salesforce system?
Nowadays, ERP Integration with Salesforce reaping the benefits is simple.
Integrating legacy ERP systems with Salesforce CRM used to necessitate the use of complex systems. Modern cloud-based ERPs, on the other hand, make Best ERP With Salesforce simple. It is possible to run both CRM and ERP on Salesforce because some providers have built ERP natively.
Salesforce Billing is one feature of Salesforce that makes integration simple. Salesforce Billing converts lead-to-order data from Salesforce CPQ Integration with ERP into transactional data. ERP systems can inherit matching data from the conversion, which they can use for accounting purposes.
Salesforce's AwsQuality makes connecting ERP and Salesforce, and other applications simple. Businesses can use the AwsQuality Any point Platform to secure data and experiences from various systems. AwsQuality enables you to import data into Salesforce from any third-party system, including SAP, Oracle, and Workday. For more information, see our AwsQuality Any point Platform overview.
Contact Us
Bio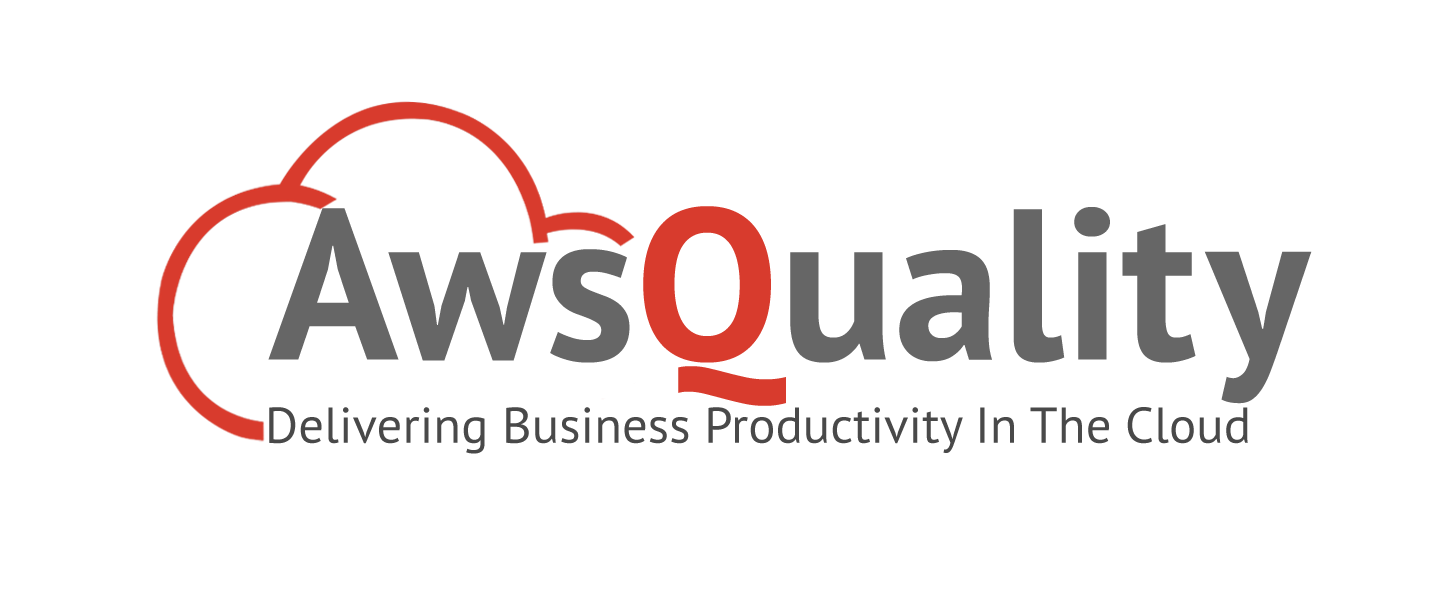 AwsQuality helps businesses gain competitive edge with solutions on Salesforce cloud and mobile technologies with Offices Noida India, Louisiana focused customers are in the UK, US, Asia, South America and Australia.