Salesforce QuickBooks Integration for an E-learning Giant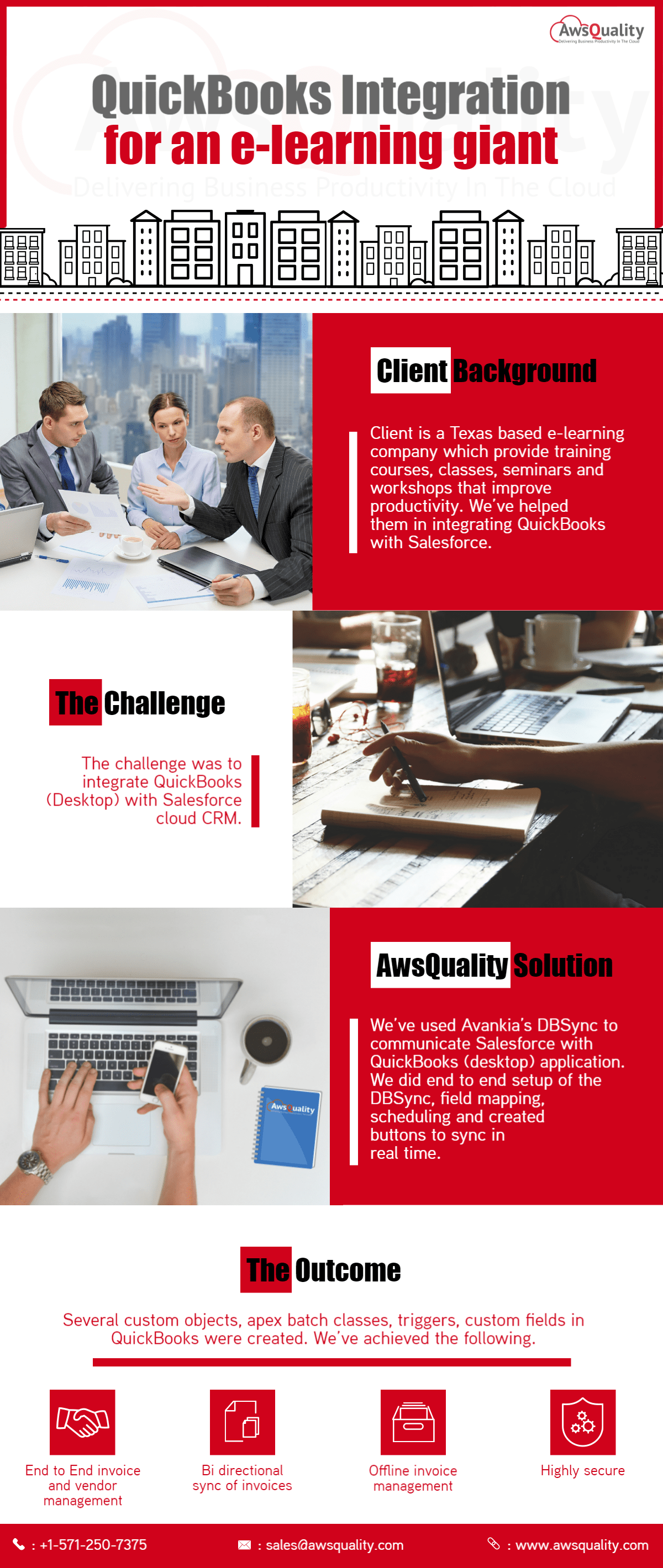 Client Background
The client is a Texas based e-learning company which provide training courses, classes, seminars and workshops that improve productivity. We've helped them in integrating QuickBooks with Salesforce.
The Challenge
The challenge was to integrate QuickBooks (Desktop) with Salesforce cloud CRM.
Awsquality Solution
We've used Avankia's DBSync to communicate Salesforce with QuickBooks (desktop) application. We did end to end setup of the DBSync, field mapping, scheduling, and created buttons to sync in real-time.
The Outcome
Several custom objects, apex batch classes, triggers, custom fields in QuickBooks were created. We've achieved the following.
End to End invoice and vendor management
Bi directional sync of invoices
Offline invoice management
Highly secure