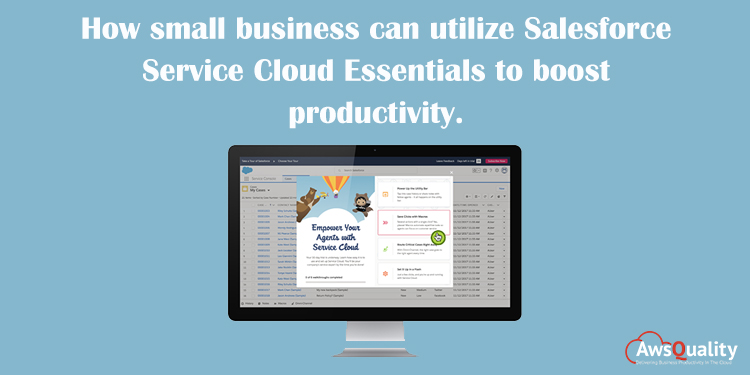 The main thing in growing your business is to connect with your customers and provides support on various queries. That's why keeping in view, Salesforce introduced Service Cloud Essentials that is a powerful support application for small business support team. Now a days, everywhere businesses are adopting Service Cloud Essentials to manage their support process of customers.
It allows small service team to offer customer support faster and in more personalized way. Here are some advantages listed below…
Easy learning
Salesforce provides best platform that is Trailhead to learn the features of this in very less time. Both customer support agents and customers can learn how to use it in Effective manner.
Quick reply
Since this is packed with many features like Service console also known as agent console which organizes all relevant information for easy, quick and consistent answers to their customers.
Multi-channel Support
It is integrated with various social platforms like Facebook, Twitter and LinkedIn so it supports customers by replying their queries all from the single screen.
Enhance Productivity
It comes with productivity tools such as macros that is the most important which automates and let you take multiple actions with single click which ensures to be more productive and keep track of extending customer base.
Easy Customization
You can customize your service console with the help of Lightning App Builder with no codes just by simply dragging what you want and where you want it. This helps you to scale up your business with the growing demands from customer side.