Salesforce Solutions for Transport Management Company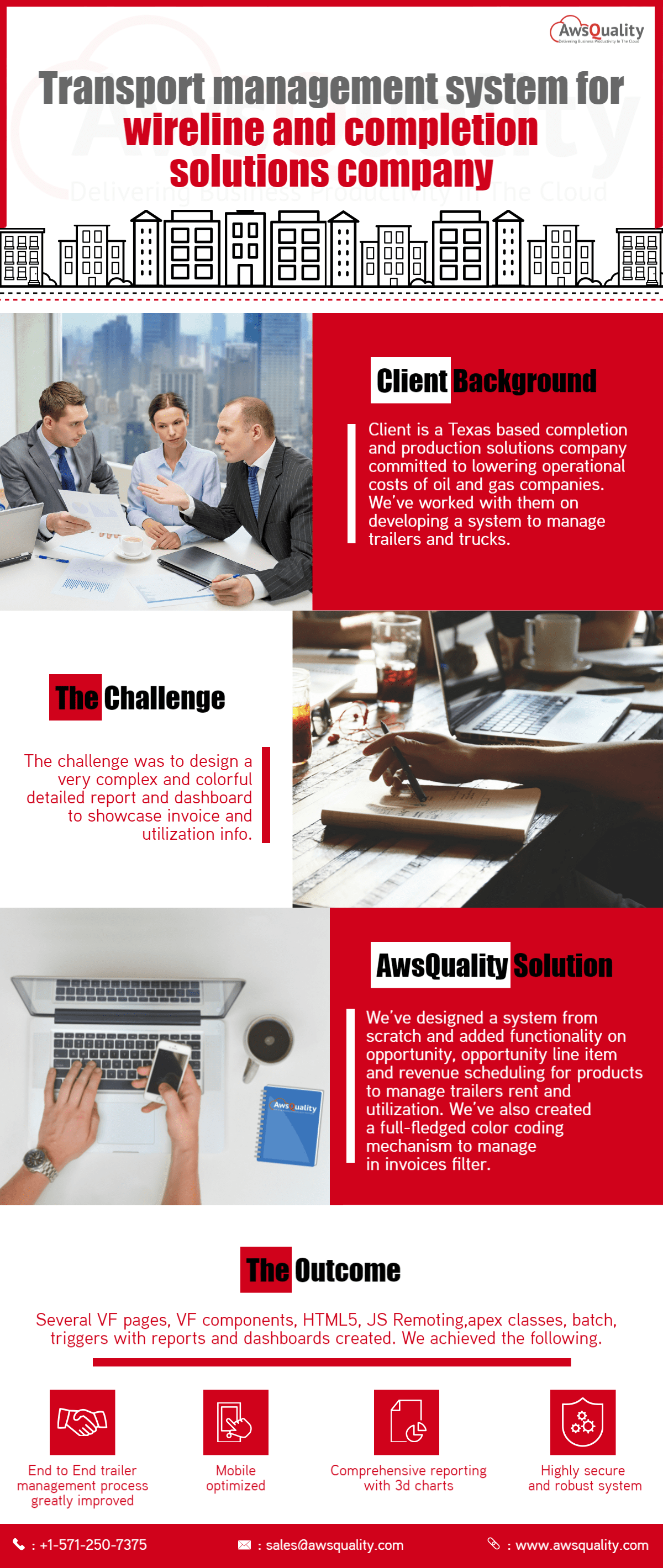 Client Background
Client is a Texas based completion and production solutions company committed to lowering operational costs of oil and gas companies. We've worked with them on developing a system to manage trailers and trucks.
The Challenge
The challenge was to design a very complex and colorful detailed report and dashboard to showcase invoice and utilization info.
AwsQuality Solution
We've designed a system from scratch and added functionality on opportunity, opportunity line item and revenue scheduling for products to manage trailers rent and utilization. We've also created a full-fledged color coding mechanism to manage in invoices filter.
The Outcome
Several VF pages, VF components, HTML5, JS Remoting,apex classes, batch, triggers with reports and dashboards created. We achieved the following.
End to End trailer management process greatly improved
Mobile optimized
Comprehensive reporting with 3d charts
Highly secure and robust system