Developed Salesforce Data migration System for An Audience Company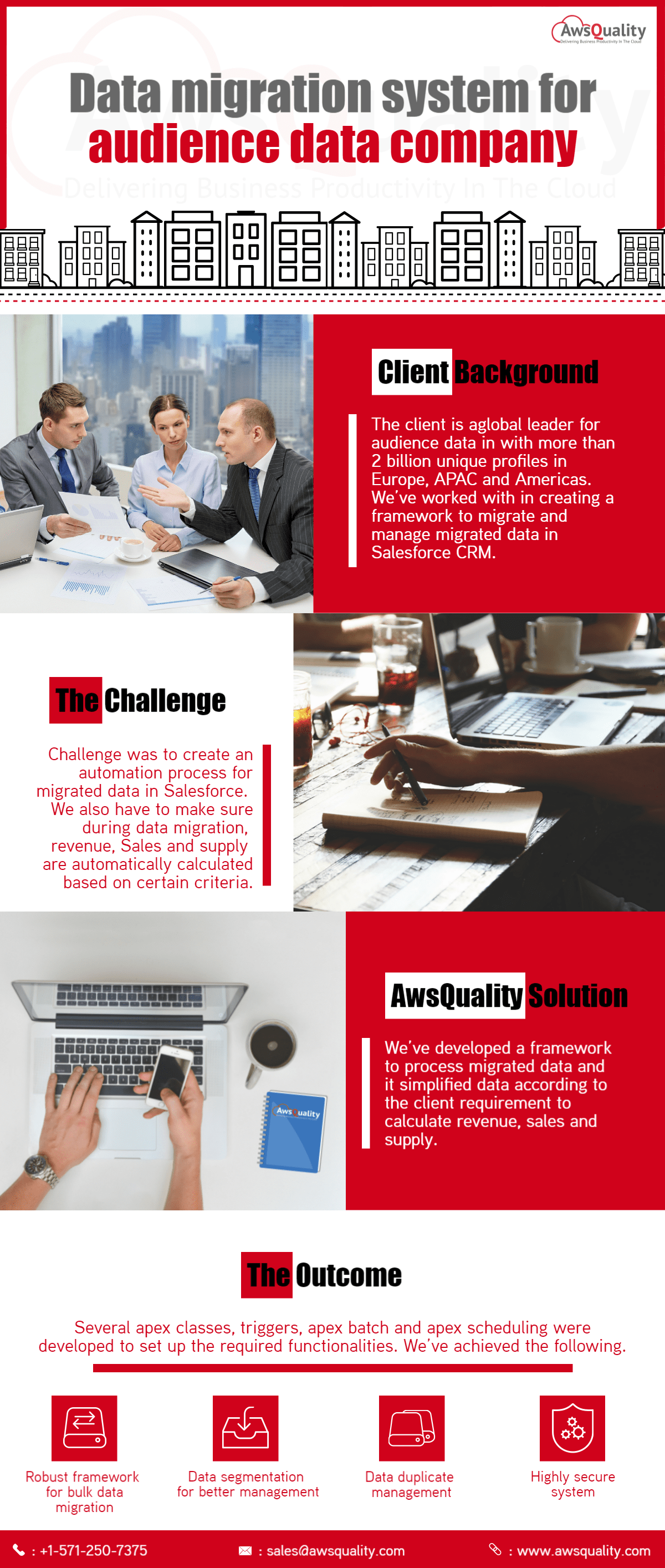 Client Background
The client is a global leader for audience data in with more than 2 billion unique profiles in Europe, APAC and the Americas. We've worked within creating a framework to migrate and manage migrated data in Salesforce CRM.
The Challenge
Challenge was to create an automation process for migrated data in Salesforce. We also have to make sure during data migration, revenue, Sales and supply are automatically calculated based on certain criteria.
AwsQuality Solution
We've developed a framework to process migrated data and it simplified data according to the client requirement to calculate revenue, sales, and supply.
The Outcome
Several apex classes, triggers, apex batch, and apex scheduling were developed to set up the required functionalities. We've achieved the following.
Robust framework for bulk data migration.
Data segmentation for better management.
Data duplicate management
Highly secure system