Developed Salesforce Community Portal for A USA Based University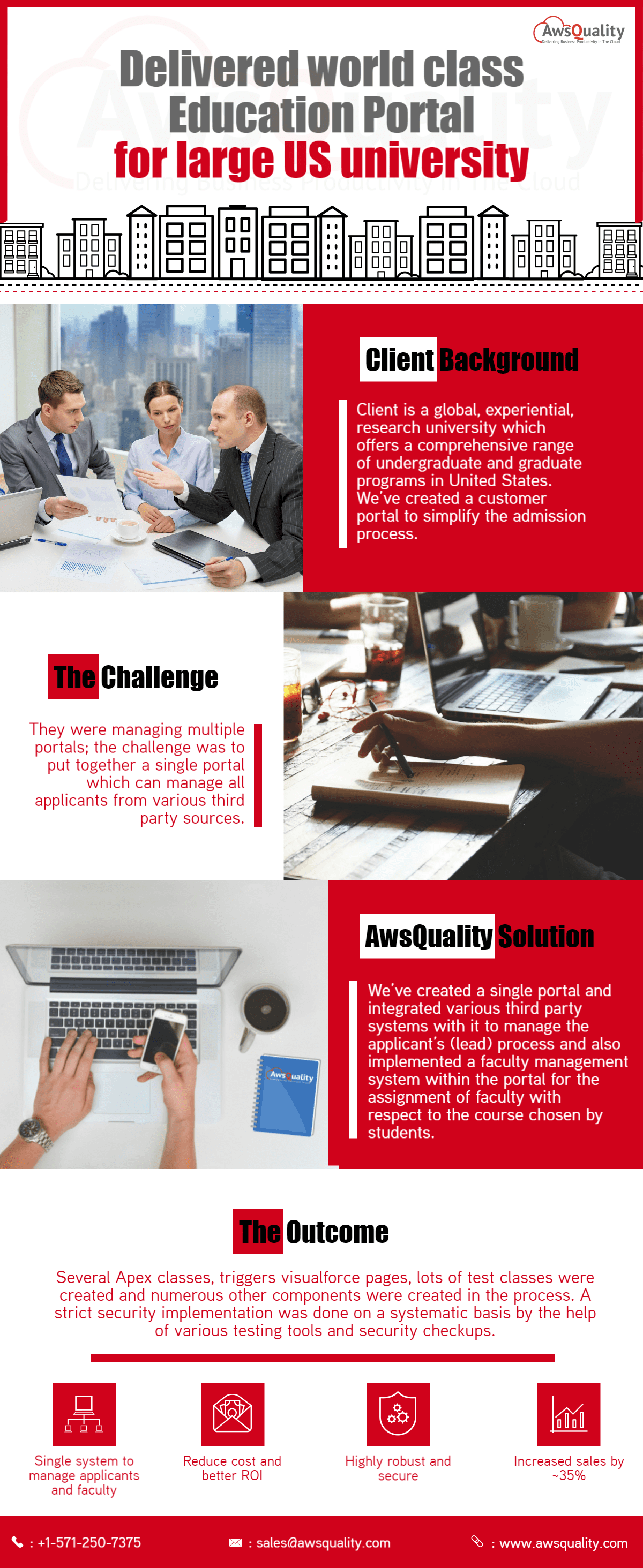 Client Background
The client is a global, experiential, research university that offers a comprehensive range of undergraduate and graduate programs in the United States. We've created a customer portal to simplify the admission process.
The Challenge
They were managing multiple portals; the challenge was to put together a single portal that can manage all applicants from various third-party sources.
AwsQuality Solution
We've created a single portal and integrated various third-party systems with it to manage the applicant's (lead) process and also implemented a faculty management system within the portal for the assignment of faculty with respect to the course chosen by students.
The Outcome
Several Apex classes, triggers visualforce pages, lots of test classes were created and numerous other components were created in the process. A strict security implementation was done on a systematic basis with the help of various testing tools and security checkups.
Single system to manage applicants and faculty
Reduce cost and better ROI
Highly robust and secure
Increased sales by ~35%