Implemented Salesforce Live Agent Chat Support for A Fortune 500 Company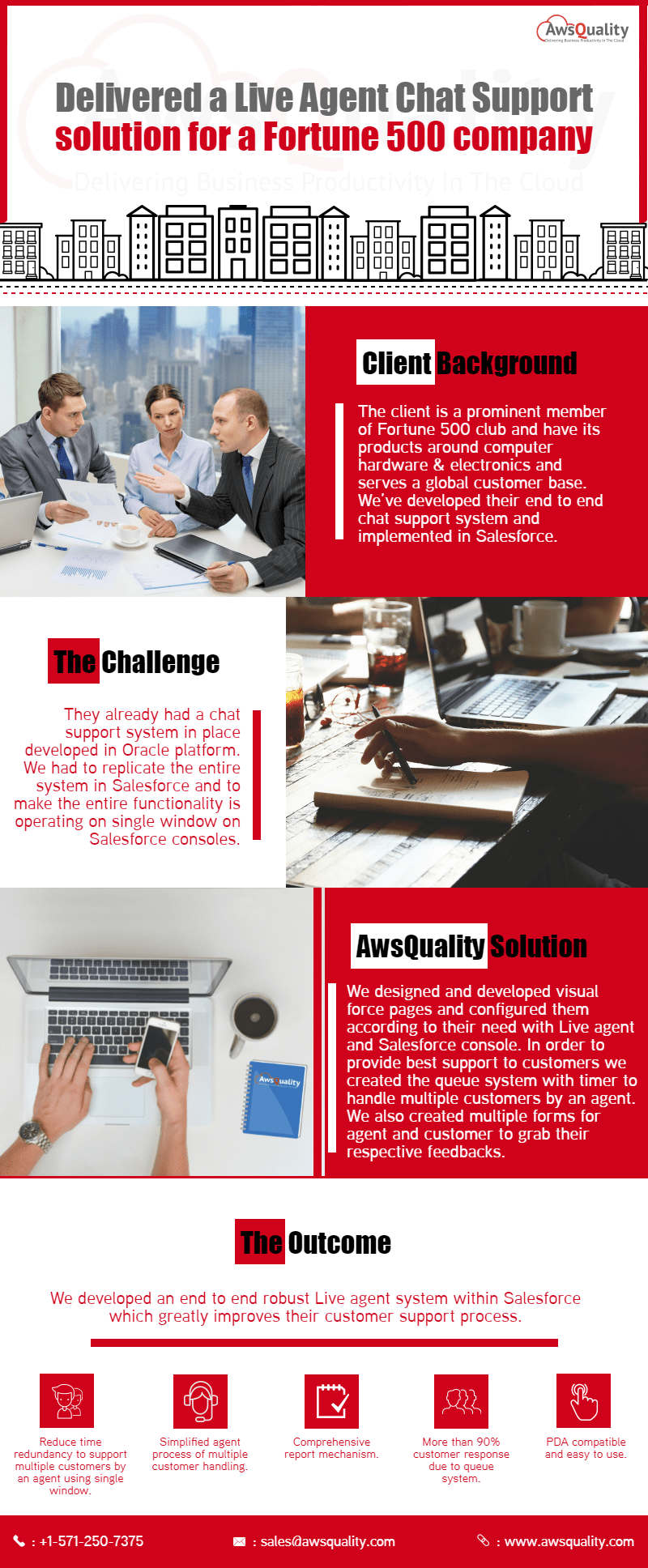 Customer Background
The client is a prominent member of Fortune 500 club and have its products around computer hardware & electronics and serves a global customer base. We've developed their end to end chat support system and implemented in Salesforce.
The Challenge
They already had a chat support system in place developed in Oracle platform. We had to replicate the entire system in Salesforce and to make the entire functionality is operating on single window on Salesforce consoles.
AwsQuality Solution
We designed and developed visual force pages and configured them according to their need with Live agent and Salesforce console. In order to provide best support to customers we created the queue system with timer to handle multiple customers by an agent. We also created multiple forms for agent and customer to grab their respective feedbacks.
Outcome
We developed an end to end robust Live agent system within Salesforce which greatly improves their customer support process.
Reduce time redundancy to support multiple customers by an agent using single window.
Simplified agent process of multiple customer handling.
Comprehensive report mechanism.
More than 90% customer response due to queue system.
PDA compatible and easy to use.