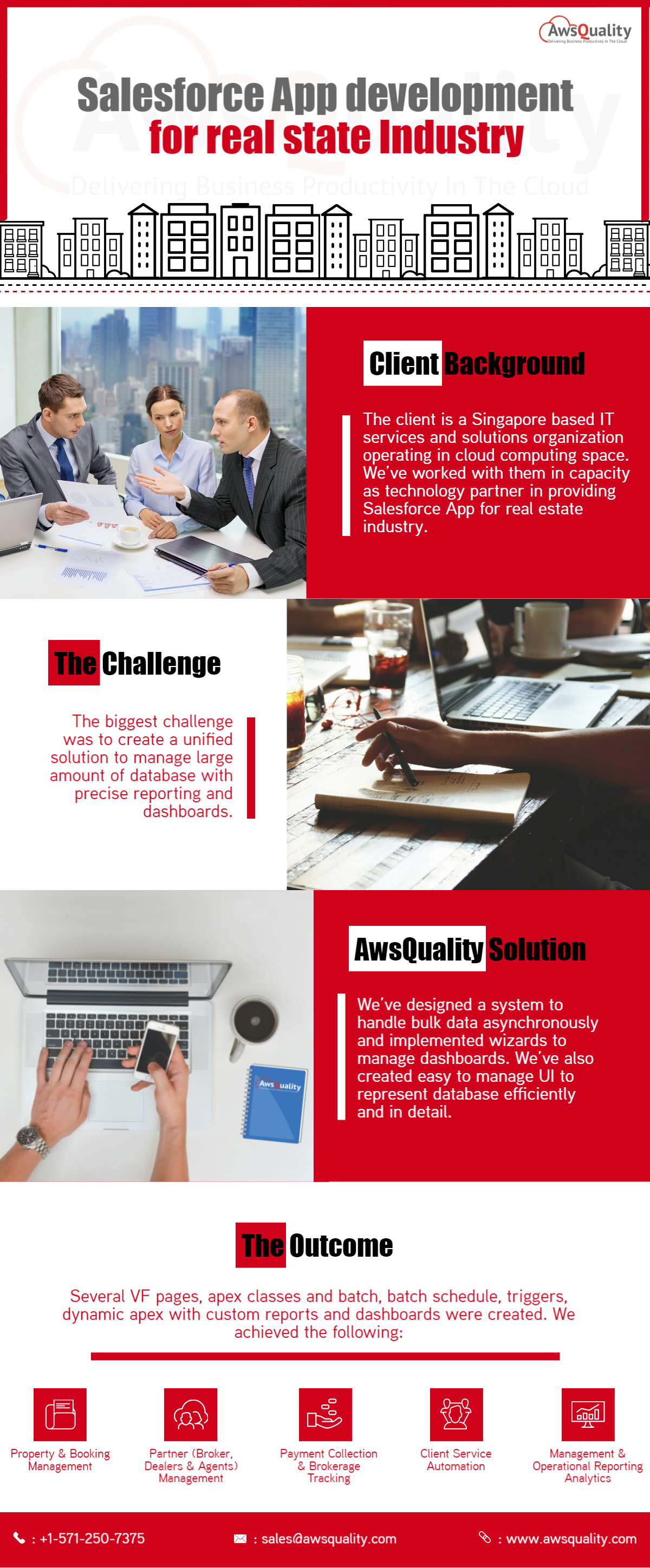 Client Background
The client is a Singapore based IT services and solutions organization operating in cloud computing space. We've worked with them in capacity as technology partner in providing Salesforce App for real estate industry.
The Challenge
The biggest challenge was to create a unified solution to manage large amount of database with precise reporting and dashboards.
AwsQuality Solution
We've designed a system to handle bulk data asynchronously and implemented wizards to manage dashboards. We've also created easy to manage UI to represent database efficiently and in detail.
The Outcome
Several VF pages, apex classes and batch, batch schedule, triggers, dynamic apex with custom reports and dashboards were created. We achieved the following:
Property & Booking Management
Partner (Broker, Dealers & Agents) Management
Payment Collection & Brokerage Tracking
Client Service Automation
Management & Operational Reporting Analytics