Client Testimonials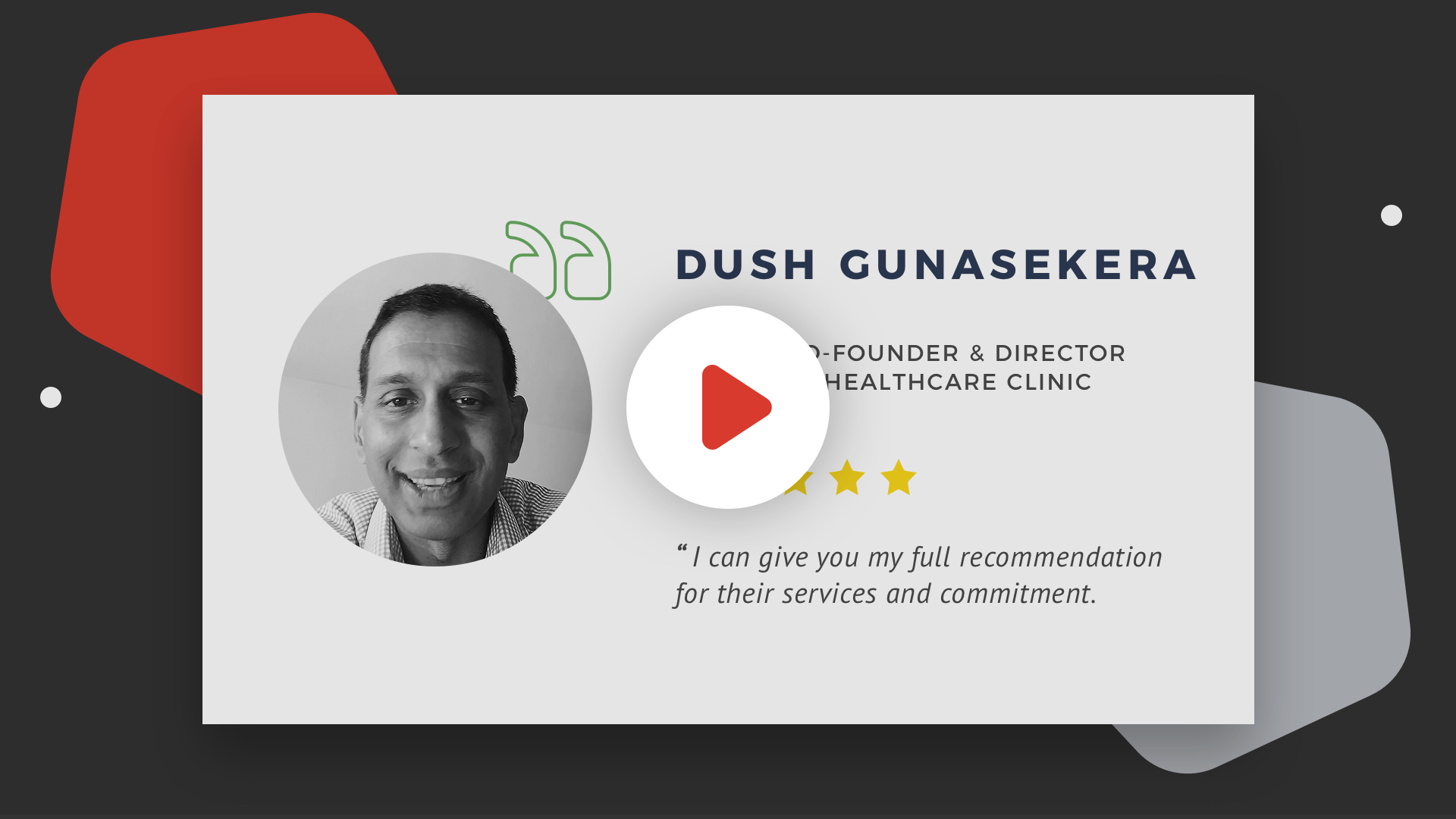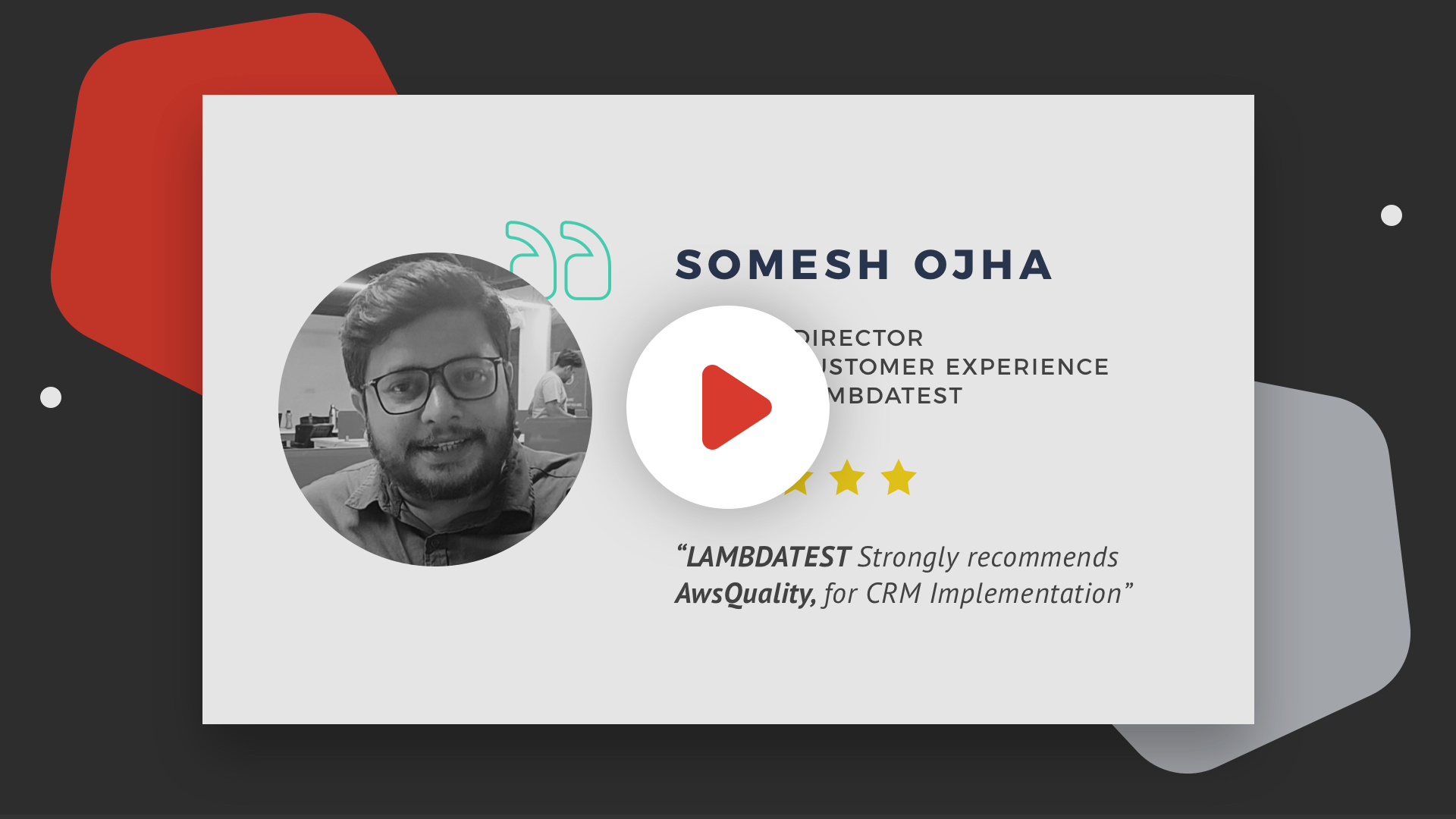 AwsQuality team has been instrumental in development for many Salesforce development projects. Their technical expertise coupled with strong communication provides a very trusting experience and engagement.

Gita Kulkarni (President AVINTA Services)
It has been a pleasure to work with AwsQuality over the course of numerous projects. They are knowledgeable about SF.com development, flexible in both development methodology and schedule, and most importantly, friendly to work with. I have recommended AwsQuality to my friends in the past and I suggest you hire them first.

David Shapiro (Director Rainmaker Associates, LLC)
AwsQuality has worked with us on complex Salesforce.com projects with a tight deadline and limited budget. These projects have required deep technical expertise to deliver success for our client. Not only did AwsQuality deliver, but their availability, agility and precision impressed us very much.

Glenn K (CEO Great Wave Tech)
I had the pleasure of working with AwsQualityon one of our Salesforce integration project. I had the opportunity to work with someof the most responsive, and brilliant folks. They provide innovative solutions in a reasonable amount of time withinaffordable cost. I highly recommend them.

Nikhat Mallick (Senior PM Rainmaker Associates)
We've partnered with AwsQuality on multiple Salesforce projects. They are very professional and easy to work with, and great emphasis on timely delivery. I'll continue to work with them in the future as well.

Shiv Sharma (Manager TechMatrix Pte Ltd)
I've worked with AwsQuality for over a year on several projects. Knowledgeable, skilled and extremely responsive, AwsQuality has been fundamental in getting things sorted with our Salesforce platform. I've been able to reach out at all times and team AwsQuality has always been consistently obliging and helpful.I have no hesitation in heartily recommending them.

Raj Virdee (Operations Director MyHealthcare Clinic)
Salesforce Implementation Services
Hire the best Salesforce implementation consultant to accelerate your workflows and processes and improve your business growth.
AwsQuality, one of the top salesforce implementation companies promise maximum ROI for your Salesforce solutions with AwsQuality's Salesforce implementation Services. Our Salesforce experts will assist you to improve the productivity of your team by creating a strategic roadmap and associating your working infrastructure with your expected business results. We believe in starting every Salesforce implementation with a well-calculated strategy teamed up with thoughtful guidance based on investments of the technology, Process, and people of your company. Our Salesforce Planners can help you achieve visible results and business transformation in no time with the Salesforce implementation best practices.
Are You Ready For Salesforce Implementation?
Every enterprise is unique, and they all have different requirements and goals. Salesforce provides solutions for various major CRM related problems. Still, Salesforce may not be the best choice for your business needs. Implementing Salesforce is a huge investment for any business, so why not go for it well-prepared.
Using our extensive expertise in Salesforce, we help businesses prepare a complete roadmap of Salesforce implementation. We assist organizations to find the most suitable time to switch to Salesforce, we study their requirements and suggest the best custom solution that complements their needs.
Why A Salesforce Implementation Consultant?
Salesforce is a very adaptable and flexible CRM solution. To harness its powers, your business will need a well-planned strategy to utilize all the features of Salesforce. A properly designed and implemented CRM system can help you to save a lot of resources and time.
AwsQuality, one of the best Salesforce implementation partners supports businesses to gain more out of their CRM solutions.
Our Salesforce implementations Services
AwsQuality makes Salesforce work for our clients from the very first day. We make sure that you get a completely customized according to your needs and ready-to-use Salesforce interface to boost your team's performance right away. Our services include:
Custom User Interface and Salesforce Lightning
Standard object configuration
Customised Coding
Process Automation
Data Validation
Data Modelling
Security Modelling
Custom object configuration
Form Validation
Salesforce Implementation At Every Step
Our Salesforce implementation specialists recognize your business needs, and we will assist you to begin your Salesforce journey or improve and relaunch your existing Salesforce solutions.
Implementing from Scratch:

Go for new implementation when you're beginning with Salesforce for the very first time.

Re-Engineering Projects:

Salesforce implementation service experts of AwsQuality will help you to alter and enhance your existing CRM processes by re-engineering your business structure.

Recovering projects:

We will assist you to produce a better return on investment (ROI) with your existing Salesforce implementation enhancing functionality, usability, and adoption.
Our Salesforce Implementation Strategy
Our team of Salesforce implementation partners will collaborate with you to execute and deliver outstanding results.
Discovering your targets, challenges, and business structure
Accurately determining your Salesforce needs
Providing realistic estimations and project timelines
Redefining your direct and indirect business methods
Keeping you updated about the progress at every stage of the project
Delivering your project within the given timeframe and budget