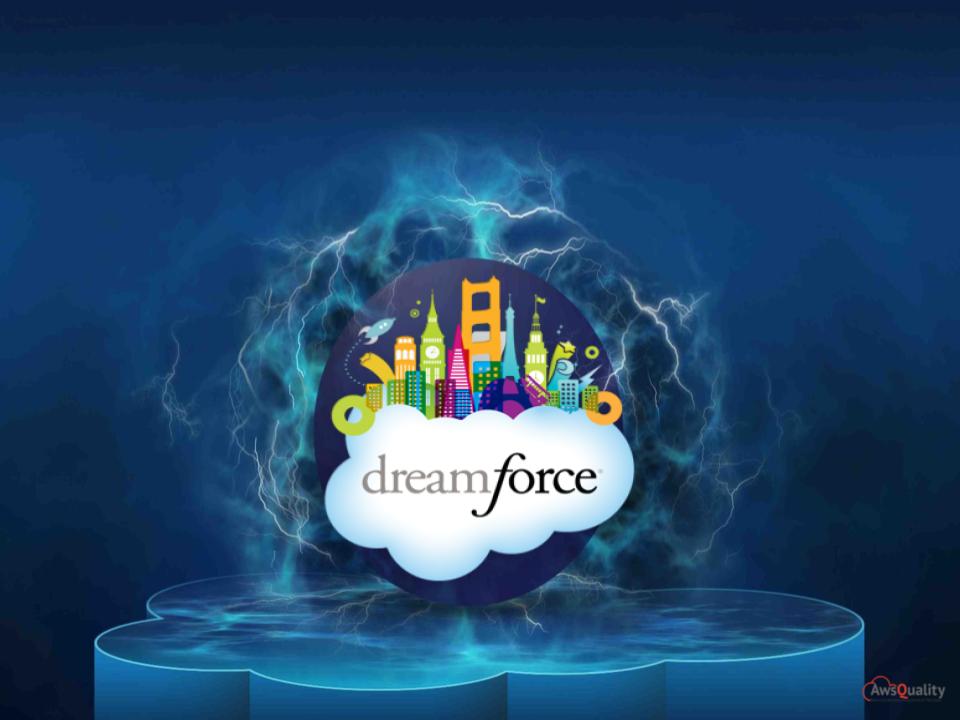 Dreamforce is an annual user conference hosted by Salesforce in downtown San Francisco, bringing together thought leaders, industry pioneers and thousands of IT professionals. Members of Salesforce's customer base attend the conference to hear keynote addresses, learn about new products, attend training sessions, and make network with experts.
Dreamforce will be held from 6th of November to 9th of November, 2017. These four days will help you to gain knowledge to add value to your existing profile, innovating new things, giving back and sharing your knowledge and connecting with your community of fellow Trailblazers. Below are some pointers which will brief you on why should you attend Dreamforce.
Biggest Conference
This year more than 2,700+ sessions are planned to be held, 170,000 Trailblazers registered themselves for the event, many companies with its top level executives will attend, large number of diversified industries service providers also register for the event. It presents itself a great opportunity to add value to your business.
Explore Thoughts
Different sessions are scheduled to be held which helps you to gain the knowledge from different breakout sessions, world-renowned leaders and Salesforce experts, hands-on training, hundreds of partners with thousands of innovative solutions.
Inspired Session
Best industry leaders and spoke persons attend Dreamforce every year and make event more interesting. They give inspiring sessions on various subjects and also share their expertise and experience of working with clients and their partners. These sessions help every role in every industry succeed and the opportunity to get hands-on with the latest product innovations.
Having Fun
Visitors have opportunities to win exciting gifts by participating in different events which are happening at different time slots. It also organizes music and dance concerts with well-known artists who provide opportunity for attendees to relax and enjoy.
Well-suited Platform
It is the place where business leaders from different industries with different expertise come, which give you chance to meet them and make discussion on different types of business ideas and strategies. It helps you to understand their modus operandi, ideas for your organization to optimize business process. The experiences you gain from Dreamforce will last a lifetime.
Schedule
It is a four days event. Here the full schedule of Dreamforce listed below.
Pre-conference: Sunday, 5th November
2:00 p.m.-6:00 p.m. ———- Registration and Badge Pickup
Day 1: Monday, 6th November
7:00 a.m.–8:00 p.m. ———- Registration and Badge Pickup
8:00 a.m.–6:00 p.m. ———- Breakout Sessions
11:00 a.m.–8:00 p.m.———- Customer Success Expo Open
3:00 p.m.–5:00 p.m. ———- Keynote with Marc Benioff and Special Guests
6:00 p.m.–8:00 p.m. ———  Welcome Reception
Day 2: Tuesday, 7th November
7:00 a.m.–7:00 p.m. ———– Registration and Badge Pickup
8:00 a.m.–6:00 p.m. ———– Breakout Sessions
9:00 a.m.–5:00 p.m. ———– Customer Success Expo Open
7:00 p.m.–10:00 p.m. ———- Dreamfest and Benefit for UCSF Children's Hospitals at AT&T Park
Day 3: Wednesday, 8th November
7:00 a.m.–6:00 p.m. ———— Registration and Badge Pickup (Moscone West Only)
8:00 a.m.–6:00 p.m. ———— Breakout Sessions
10:00 a.m.–5:00 p.m. ———– Customer Success Expo Open
9:00 p.m.–12:00 a.m. ———– AppBash and Partner Parties
Day 4: Thursday, 9th November
8:00 a.m.–3:00 p.m. ———— Registration and Badge Pickup (Moscone West Only)
8:00 a.m.–2:00 p.m. ———— Breakout Sessions
10:00 a.m.–2:00 p.m. ———– Customer Success Expo Open